Upgrades And New Entrances Coming To Flatbush Avenue Side Of Prospect Park
PROSPECT PARK – Prospect Park Alliance President Sue Donoghue and NYC Parks Commissioner Mitchell J. Silver were joined Thursday afternoon by Brooklyn Borough President Eric Adams and Council Member Laurie Cumbo in a groundbreaking ceremony to kick off construction on a major improvement project on the Flatbush Avenue side of the Park.
The project is part of NYC's "Parks Without Borders" program and includes two new entrances into Prospect Park along Flatbush Avenue. These will be the first new entrances installed at the Park since the 1940s.
Prospect Park Alliance was awarded a $3.2 million grant from the "Parks Without Borders" program in 2016 to build a new major entrance near the Park's former Rose Garden that will eventually open up to a future DOT-installed pedestrian crosswalk and traffic signal, as well as a second entrance near the Prospect Park Zoo. New lighting, seating, trees, and landscaping will also be installed along the new entryways. The new entrances are slated to open to the public in Spring 2020.
With $2.4 million funding from Brooklyn Borough President Adams and Council Member Cumbo, the project will also restore the Flatbush Avenue perimeter of Prospect Park from Grand Army Plaza to the Prospect Park Zoo following Frederick Law Olmsted and Calvert Vaux's original designs. The 20-foot-wide sidewalk currently has few functioning street lights, damaged pavement, and a deteriorating iron fence bordering the Park.
The project will expand the sidewalk and transform it into a 30-foot-wide promenade. The Prospect Park Alliance will remove invasive plants and replace them with a native tree allée per Olmsted's original design. New decorative fencing, lighting, and seating will also be installed to create a welcoming pedestrian experience. The Flatbush Avenue perimeter portion of the project is scheduled to be completed this Fall.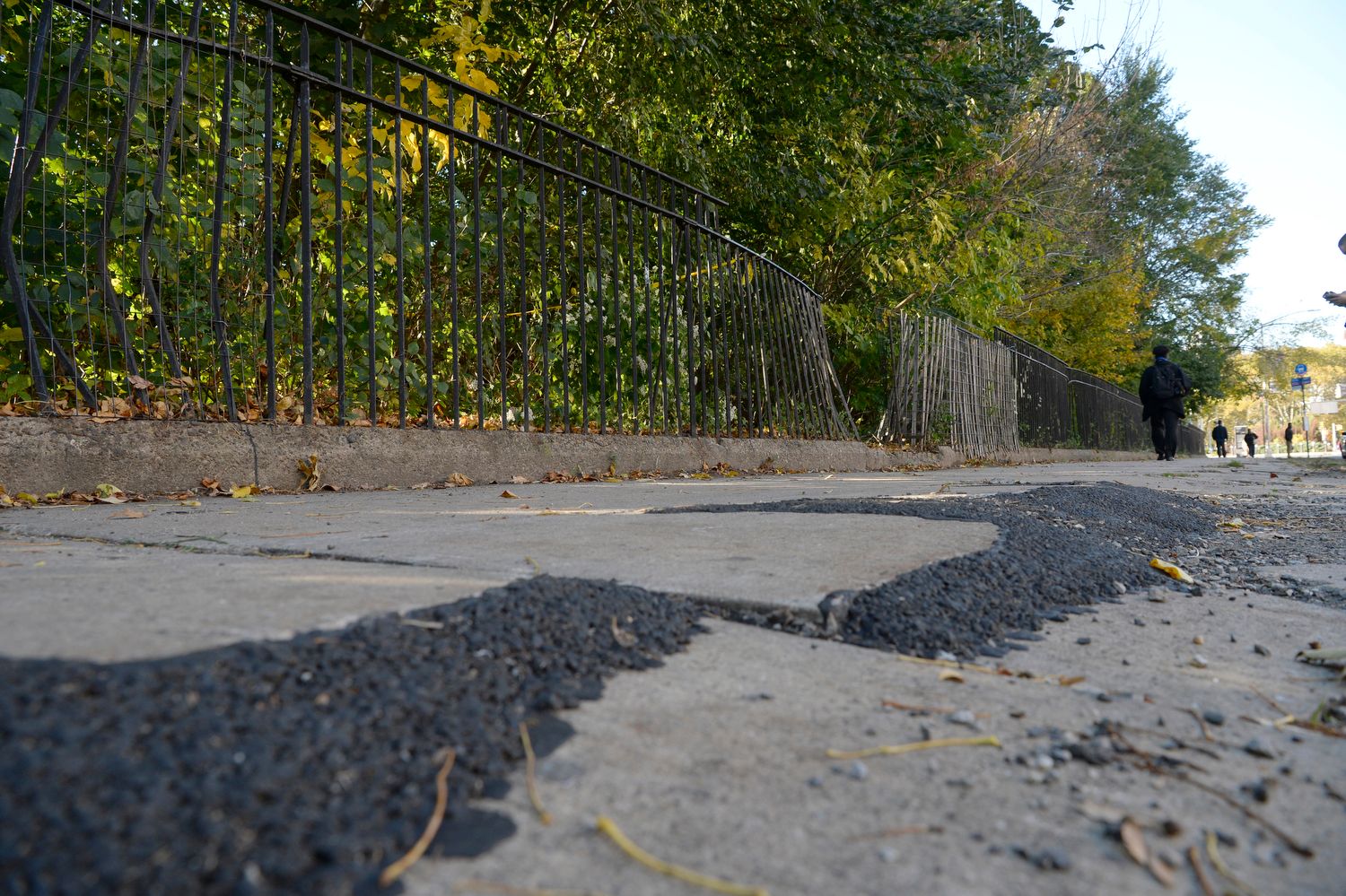 "The Flatbush Avenue perimeter of Prospect Park is finally getting the restoration it deserves," said NYC Parks Commissioner Silver. "And with the addition of two brand new entrances, the northeast side of the park will be more welcoming and efficient for all visitors."