UPDATE: Oceana Dwellers Protest City's Plan To Place Public Bathroom's Obstructing Their View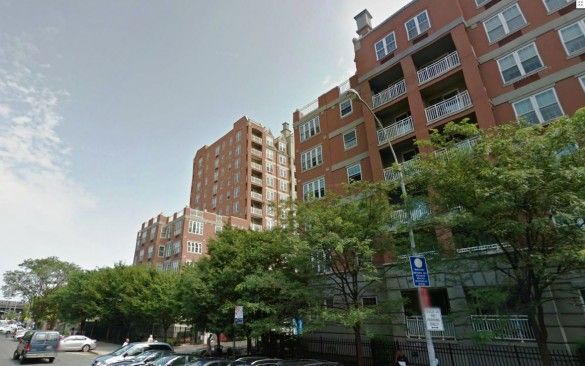 Residents of the Oceana condominium complex (50 Oceana Drive West) took to the streets to protest the  city construction of a public bathroom that they claim obstructs their million dollar view of the ocean, according to a report by The New York Times.
Last week, we reported on how the city's late night repairs to the boardwalk and beach had been driving residents crazy by keeping them up late at night. Oceana residents were less concerned with the noise and more annoyed at the planned public restrooms being installed right in front of their fancy condominium.
"People pay this much money because they want some luxury," Irina Nesterenko, 43, told the Times. "What kind of luxury will we have if we have this monster-sized bathroom?"
Oceana residents want the bathroom station moved to a busier part of the boardwalk, fearing that the facility will bring the homeless and rambunctious teenagers to a spot where their children normally play. Other residents expressed fears of public nudity and people washing their unmentionables in plain sight of their normally stunning ocean view.
"I personally don't want to see people washing themselves nude, washing their underwear," Eileen Trotta told the Times.