Update On The McDonald's Attack, The Annual Youth Conference, Free Kings Theatre Show & More From CB 14's Monthly Meeting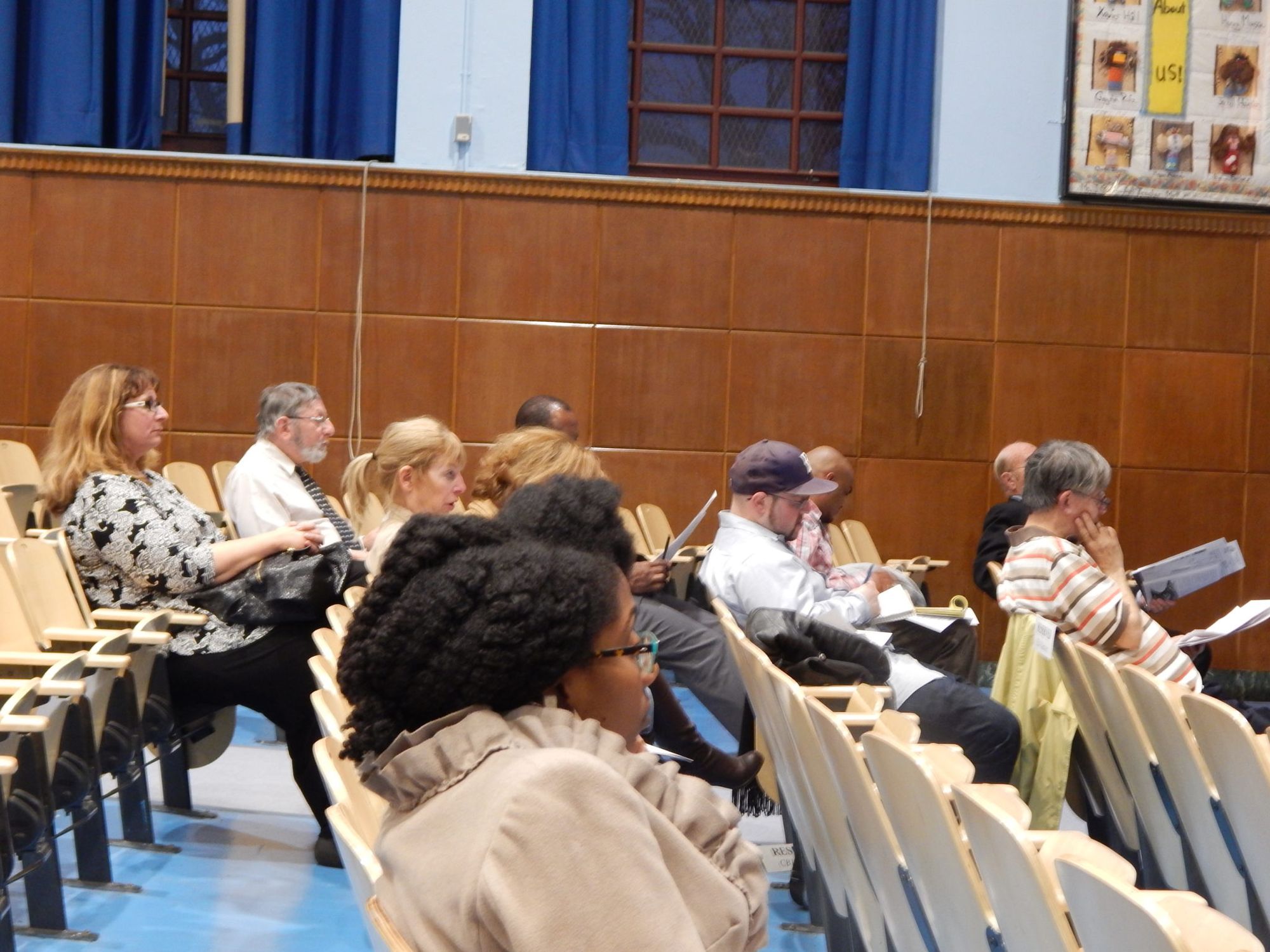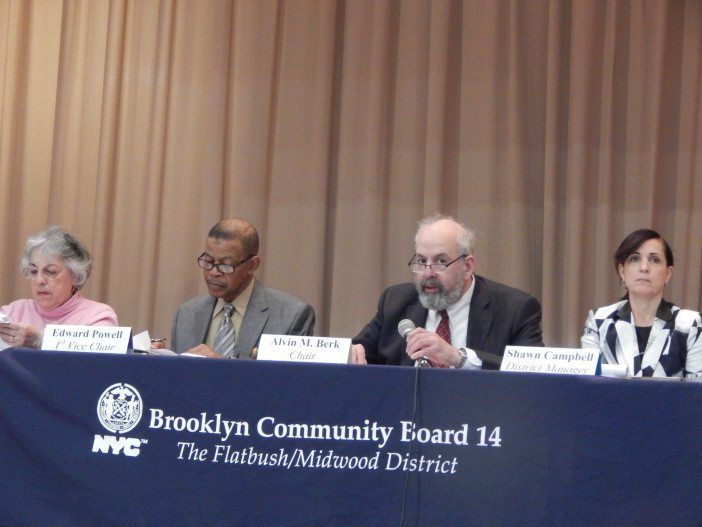 Community Board 14 held its April meeting Monday night at PS 249 (18 Marlborough Road, by Caton Avenue). Here's what happened this month:
CB 14 District Manager Shawn Campbell announced the Kings Theatre (1027 Flatbush Avenue) rescheduled their free "Return of the Kings" show for Monday, April 27. The previous event had been set for January but had to be moved because of bad weather. The evening is free and open to the public, but you'll need to get tickets for the event, which will become available on the Kings Theatre's website on April 20. Performances will include the Brooklyn Ballet, Brooklyn Youth Chorus, TriBeCaStan, and Casym Steel Orchestra – the evening will be in two acts with an intermission. Doors will open at 6:30pm, and the performance will begin at 8pm.
CB 14's annual Youth Conference will be held on Wednesday, April 29 from 4-7pm. About 60 organizations, representing everything from technology to the arts, will be participating in the event that helps connect hundreds of area teens with jobs, careers, internships, and more. Youth Services Committee Co-Chairman Jonathan Judge said they are looking for volunteers for the conference. If you're able to lend a hand, please contact the board office at 718-859-6357. For more information about the conference, as well as to pre-register for the event, go here.
The district manager also announced that there will be a street closure at Avenue I between E. 15th and E. 16th Streets beginning at 7am this Friday, April 16 due to track work on the Brighton line. The street will be closed through Monday. If you have any questions, call the community board at 718-859-6357. Following this weekend, there will be a track closure on Avenue J (between E. 15th and E. 16th Streets) from Friday, April 24 through Monday, April 27.
A member of the Ditmas Park CSA announced the group is registering people interested in getting their farm fresh veggies and fruits from a local farmer through April 30. For more information, you can go here.
Members unanimously passed a new set of by-laws for the board. Board members have, over the past year, working on revising the by-laws, which had not been revised in about a quarter of a century. "They needed to be updated — they were last updated in 1990," CB 14 Chairman Alvin Berk said. "For starters, a lot of the agency names in the by-laws were no longer in existence." If you're interested in seeing a copy of the new by-laws, you can call the board at 718-859-6357. Berk noted that the board members on CB 14's By-Laws Committee "did a remarkable job."
Gary Schultze, of CB 14's Public Safety Committee, said he'd "like to thank the 70th Precinct for doing an incredible job with fewer officers than ever before." Schultze noted that "shootings are down this year and crime is down." According to the most recent CompStat report, the seven major index crimes are down nearly 18 percent. Schultze also noted that police recently informed the board that the recent horrific attack at a Flatbush Avenue McDonald's was definitely gang-related, with those involved being members of a gang called the Young Savages. "They are not located in the 70th Precinct," Schultze said of the Young Savages, which reportedly operates out of Crown Heights.
After seven children died in a devastating fire in Midwood, CB 14 member Joseph Dweck stressed the importance of reaching out to the firefighters. "About a week later, I walked into the two firehouses involved to say hello, and they were still in tears," Dweck said, adding that any "small outreach to the fire and the police is tremendously appreciated."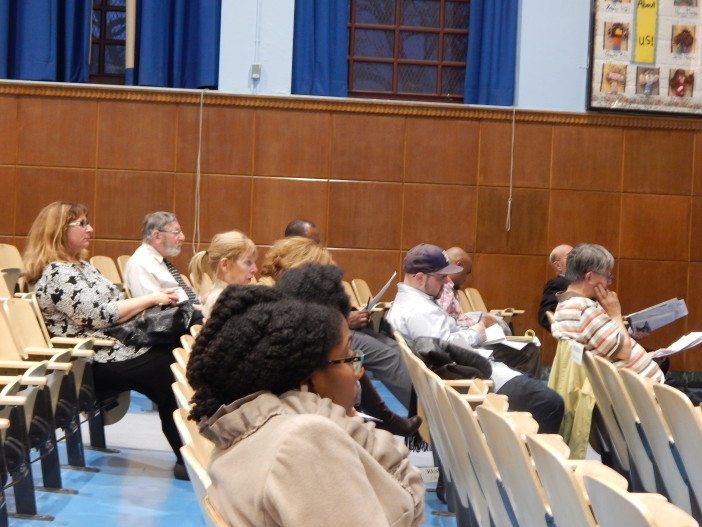 Assemblywoman Rodneyse Bichotte said she was pleased with how the state budget ended up, saying it was far friendlier for the education community than what Governor Andrew Cuomo originally proposed.
A representative from CAMBA reminded neighbors that the local nonprofit, based at 1720 Church Avenue, offers free legal services — including consumer law services, help with domestic violence, foreclosure preventions, and more — at their office. For more information, call 718-287-2600.
The next Community Board 14 meeting will be held on Monday, May 11 at 7:30pm at Edward R. Murrow High School (1600 Avenue L).