New York Aquarium Set To Open On May 25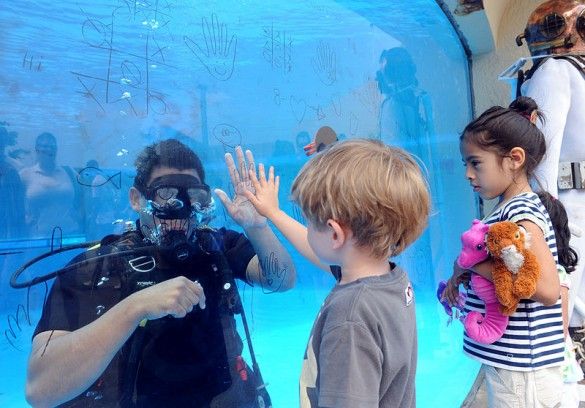 After nearly six months and $65 million in repairs, the New York Aquarium in Coney Island is set to reopen on May 25, according to a report in the New York Daily News.
The aquarium, which is opening sooner than expected, is a welcome milestone for ocean-life lovers waiting to see their favorite penguins, seals and walruses since Superstorm Sandy devastated the institution late last October.
While the aquarium is reopening, the facility won't be fully restored just yet. There are still five exhibits undergoing repairs. The good news is that until that happens, park administrators have promised that standard admission prices will be significantly reduced.
While heavy damage to the Aquarium was incurred as a result of Sandy, Jon Dohlin, the director of the New York Aquarium assured everyone that the animals were mostly unharmed by the storm.
"Hurricane Sandy didn't bother them at all. They actually thought it was pretty fun," he said.
While Dohlin was able to laugh about the animals' relative safety during the storm, he wasn't in the mood to joke about the overall state of the aquarium itself after the storm swept through.
"We went from being next to the sea to in the sea, literally. It was a pretty hairy set of moments," he said.
So far, the aquarium has spent about $7 million of the $65 million allotted to its restoration effort. So, as reconstruction ramps up, the facility should be really gleaming as the summer heats up.