UPDATE: Highly Respected Homicide Detective Found Dead In Plumb Beach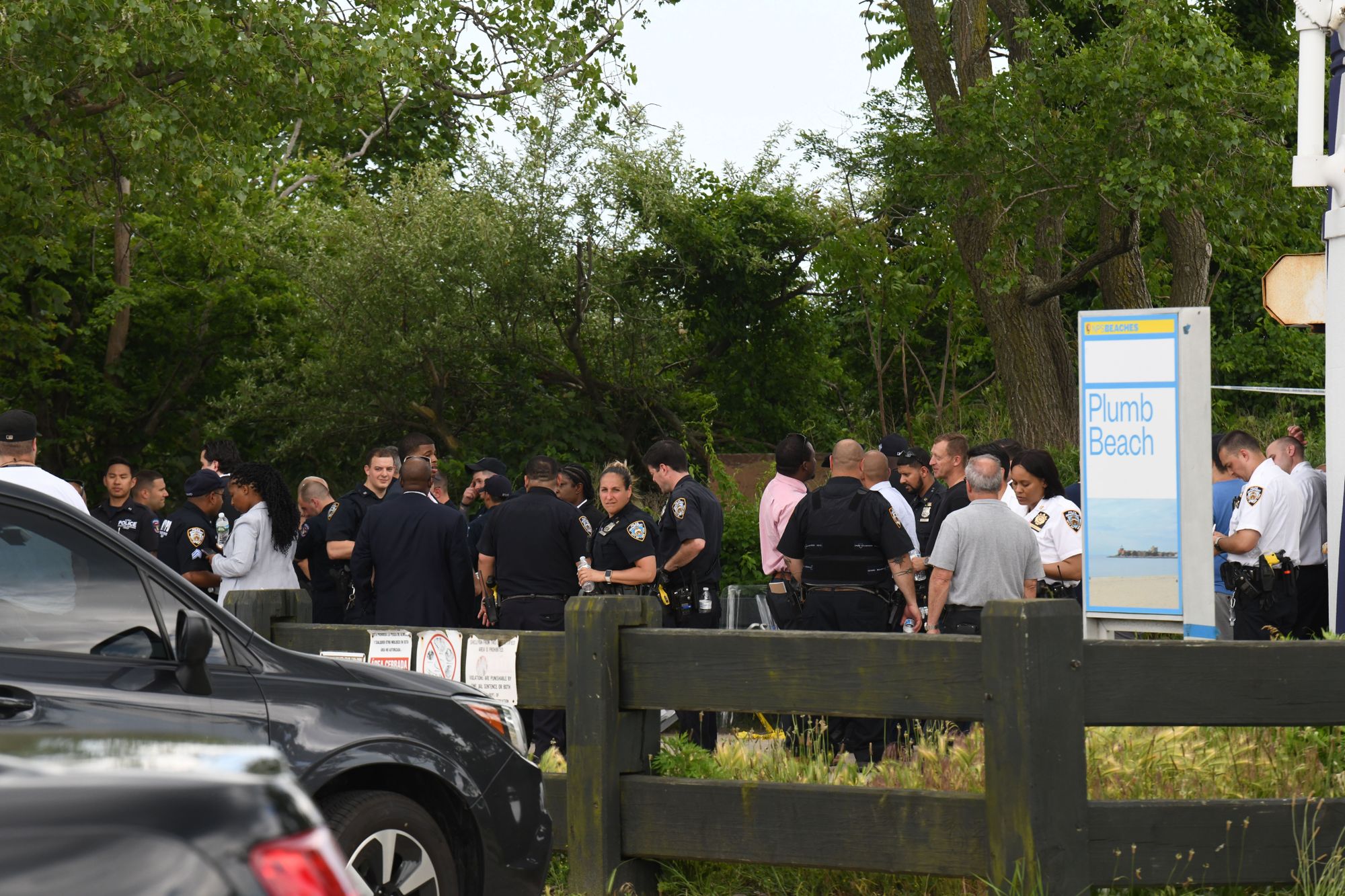 SHEEPSHEAD BAY – Hundreds of detectives, uniformed and plain clothed cops searched Plumb Beach Thursday afternoon, only to find that a highly respected homicide detective had taken his own life in the weeds.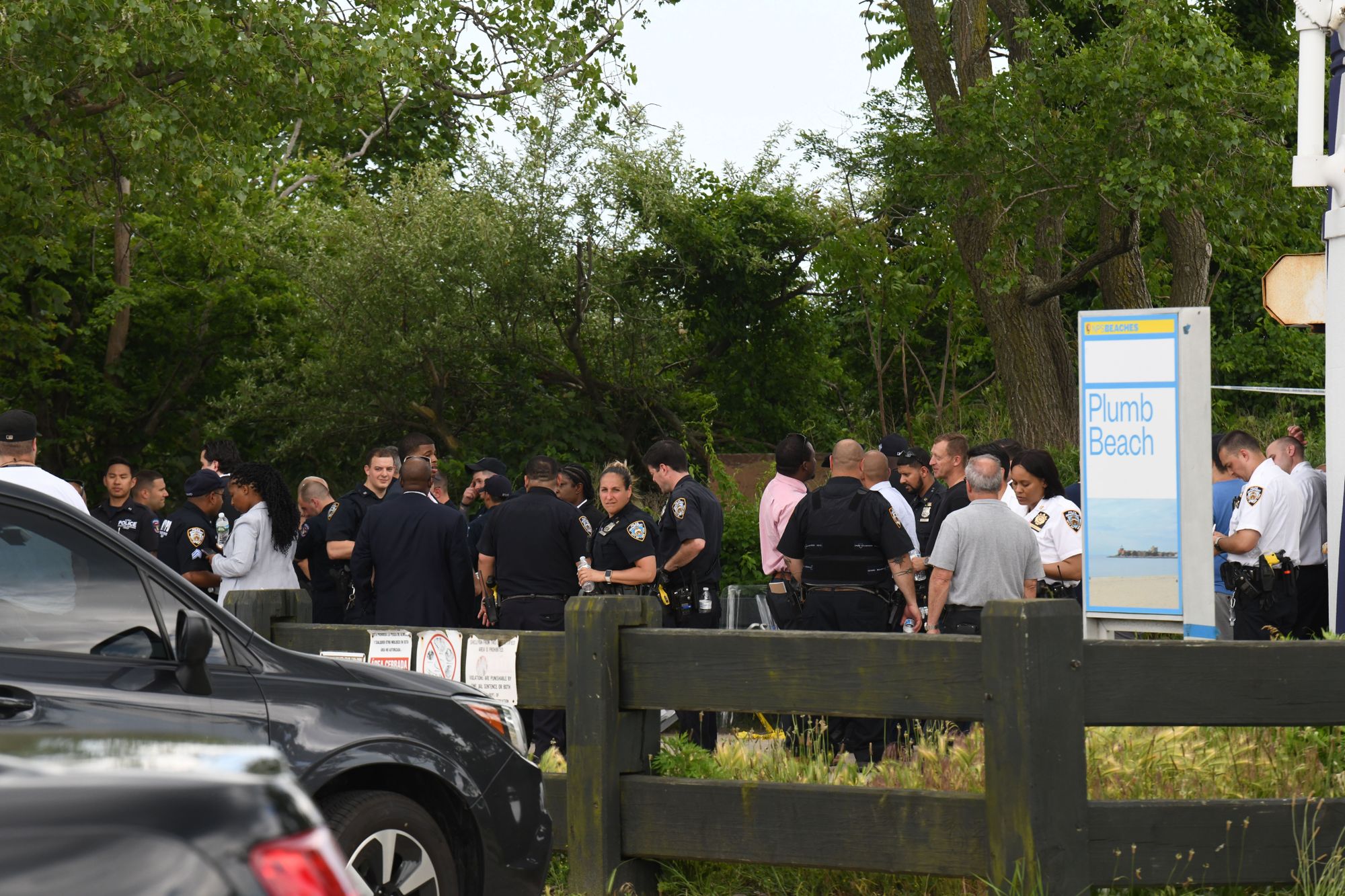 Detective Joe Calabrese, a member of the Brooklyn South homicide squad and a Detectives Endowment Association trustee and delegate was found at about 3 p.m. with a single gunshot wound to the head several hundred yards from where he had parked his Cadillac in the Parks Department parking lot, off the eastbound Belt Parkway, officials said.
Members of the search team, many veteran detectives, embraced and mourned openly on the beach upon learning that his body had been found. Police divers, helicopters and search dogs had been searching the area for more than two hours when the body was found by officers.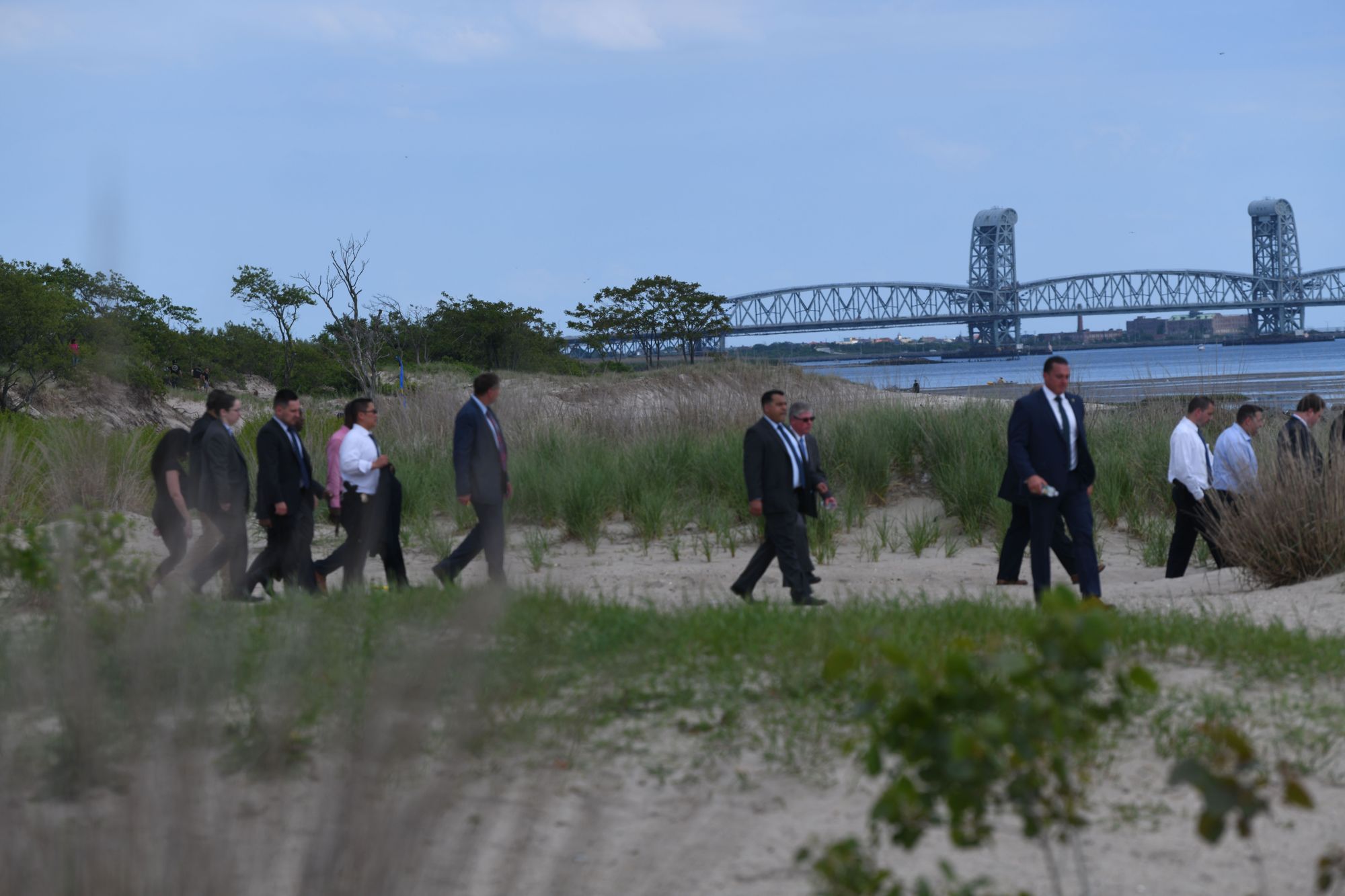 Calabrese, 58, was found just one day after 35-year veteran, NYPD Queens North deputy chief Steven Silks apparently shot himself in the head in his unmarked patrol car in Forest Hills, Queens.
An alert was issued the day before saying Calabrese had been seen at Maimonides Hospital earlier that morning, but the alert was soon taken down from social media. His wife was apparently receiving treatment for an unspecified illness, sources said.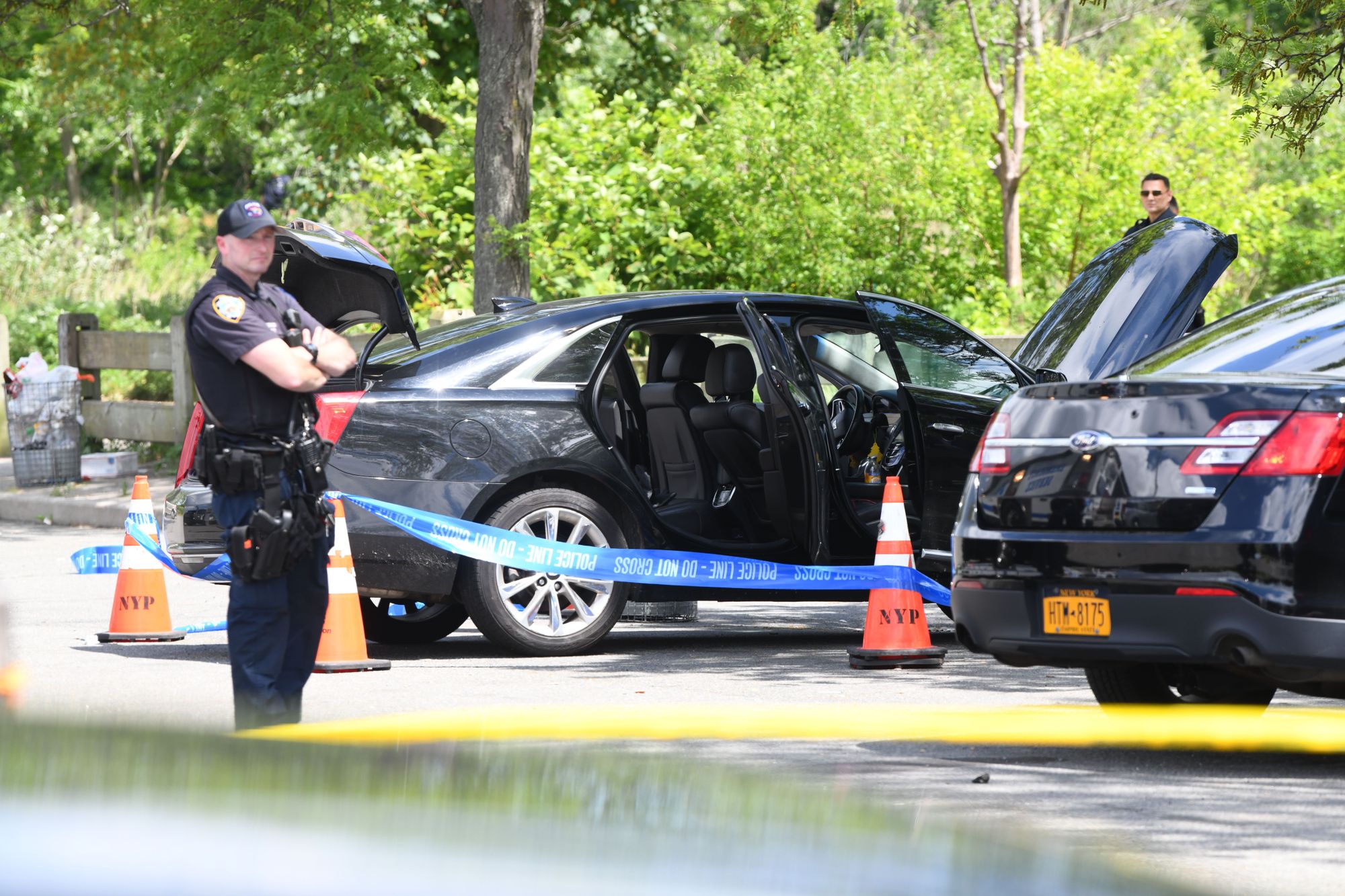 Police found Calabrese's blue Cadillac in the eastern portion of the Plumb Beach parking lot off the eastbound Belt Parkway, after reports that the detective had been seen at the beach prompted a massive search by divers and patrol boats in an area popular with windsurfers.
But at 3 p.m., detectives gathered at the edge of the water where they embraced two young men that were part of the search, both of them in tears as detectives informed them of the find.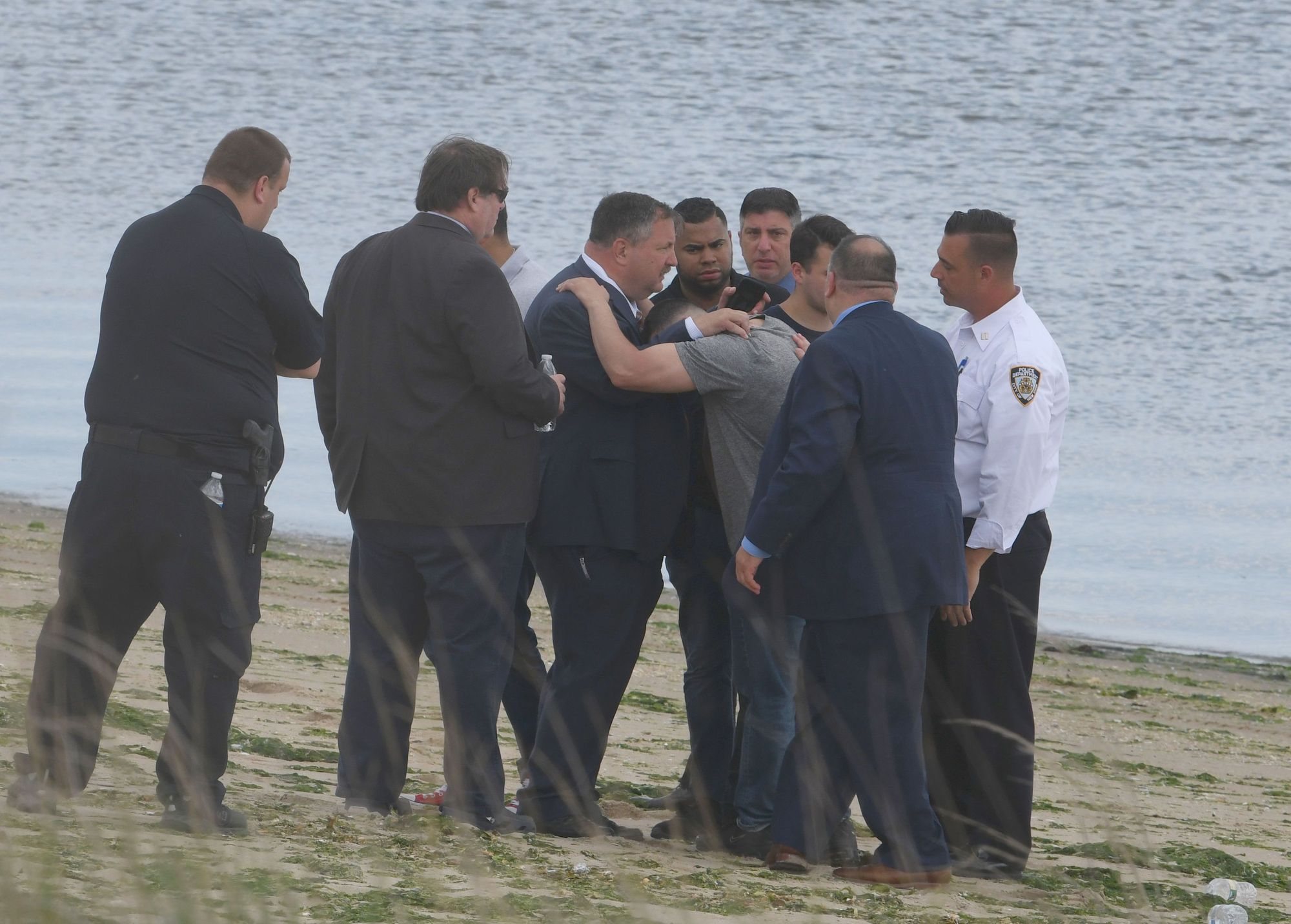 Calabrese was famous in Brooklyn South, cops say, for many important investigations throughout his time with the department. Police say it was unclear why he would take his own life.