Unicorn Horns Aplenty: Brooklyn Owl In Photos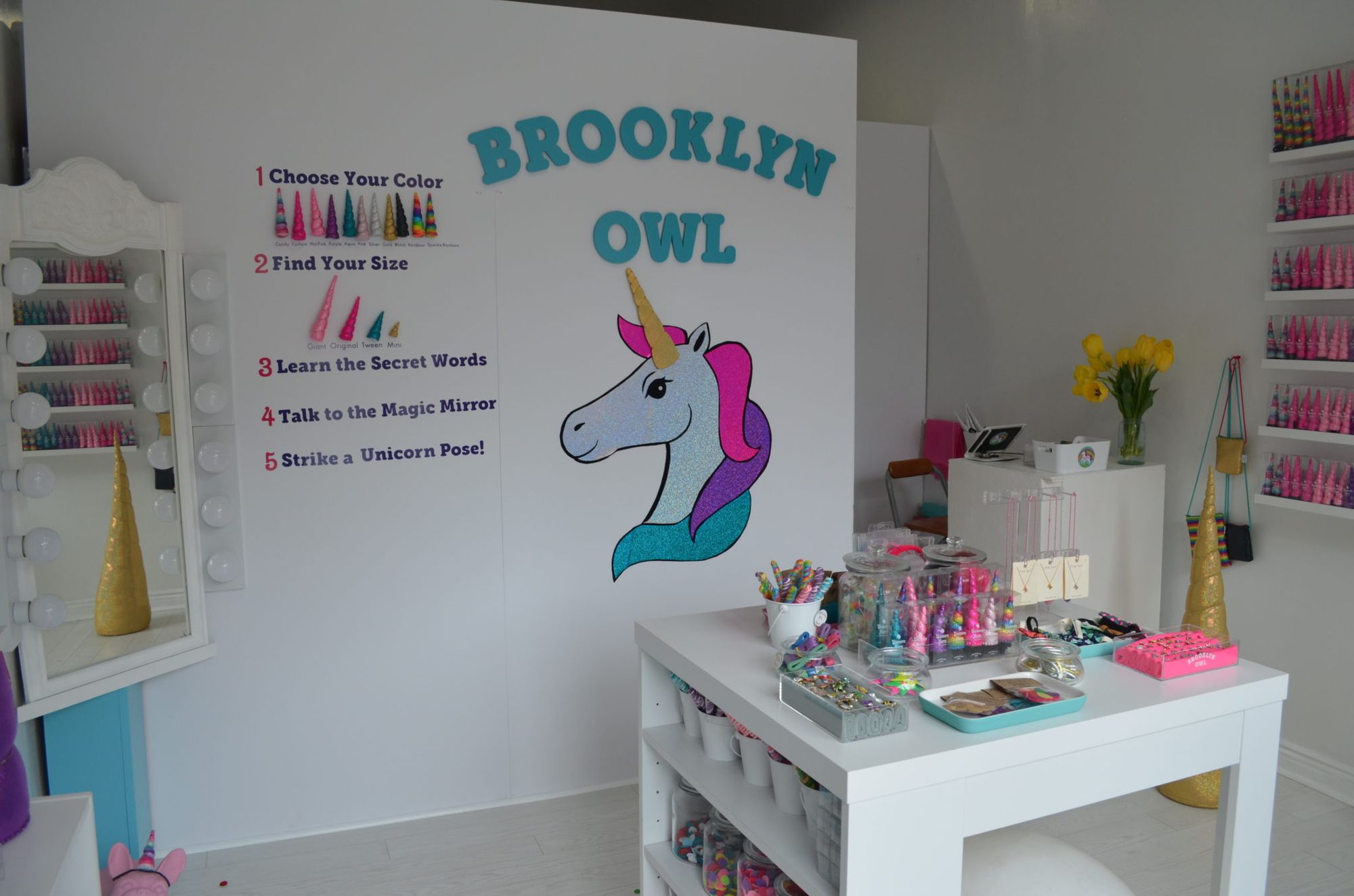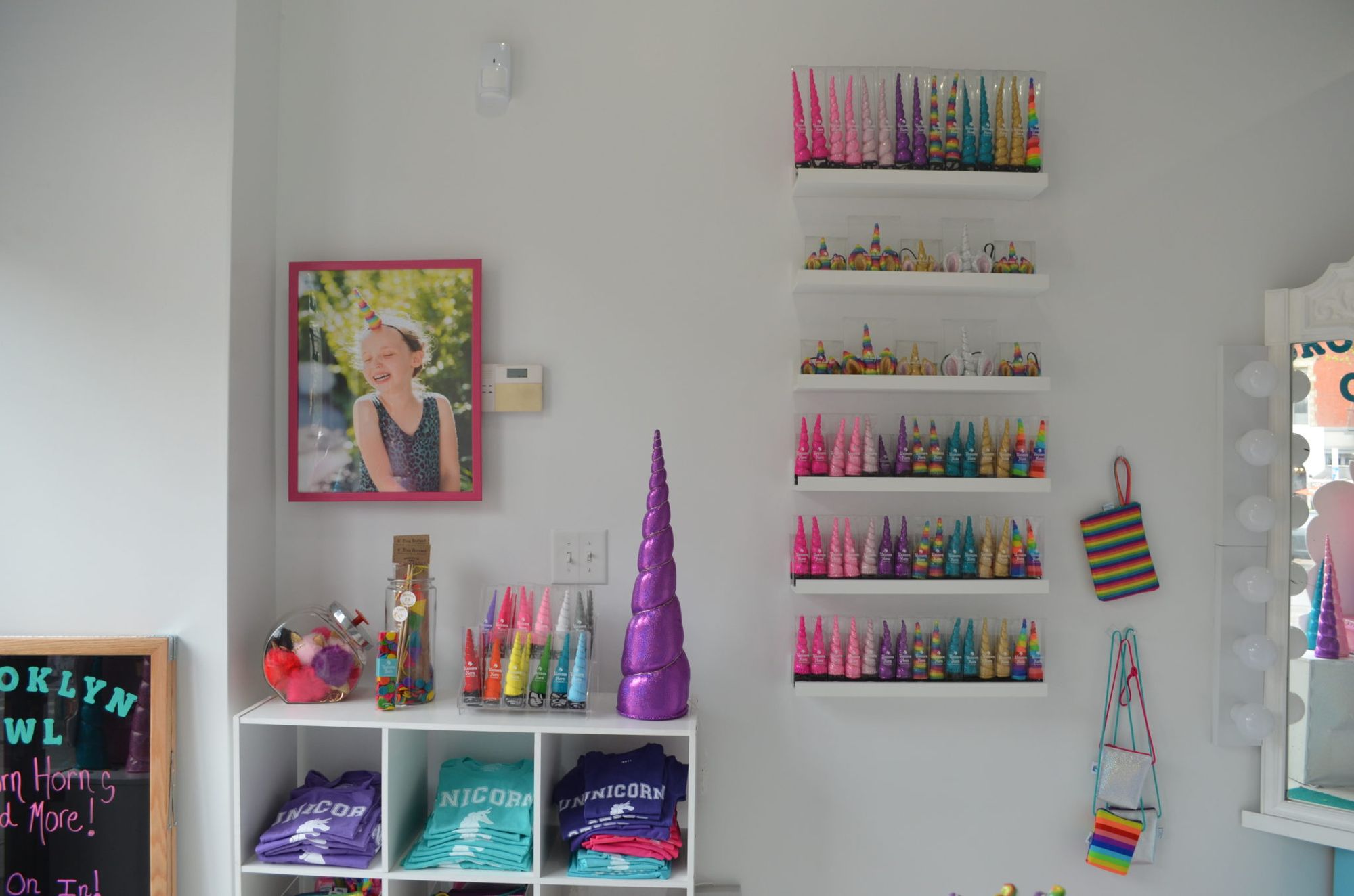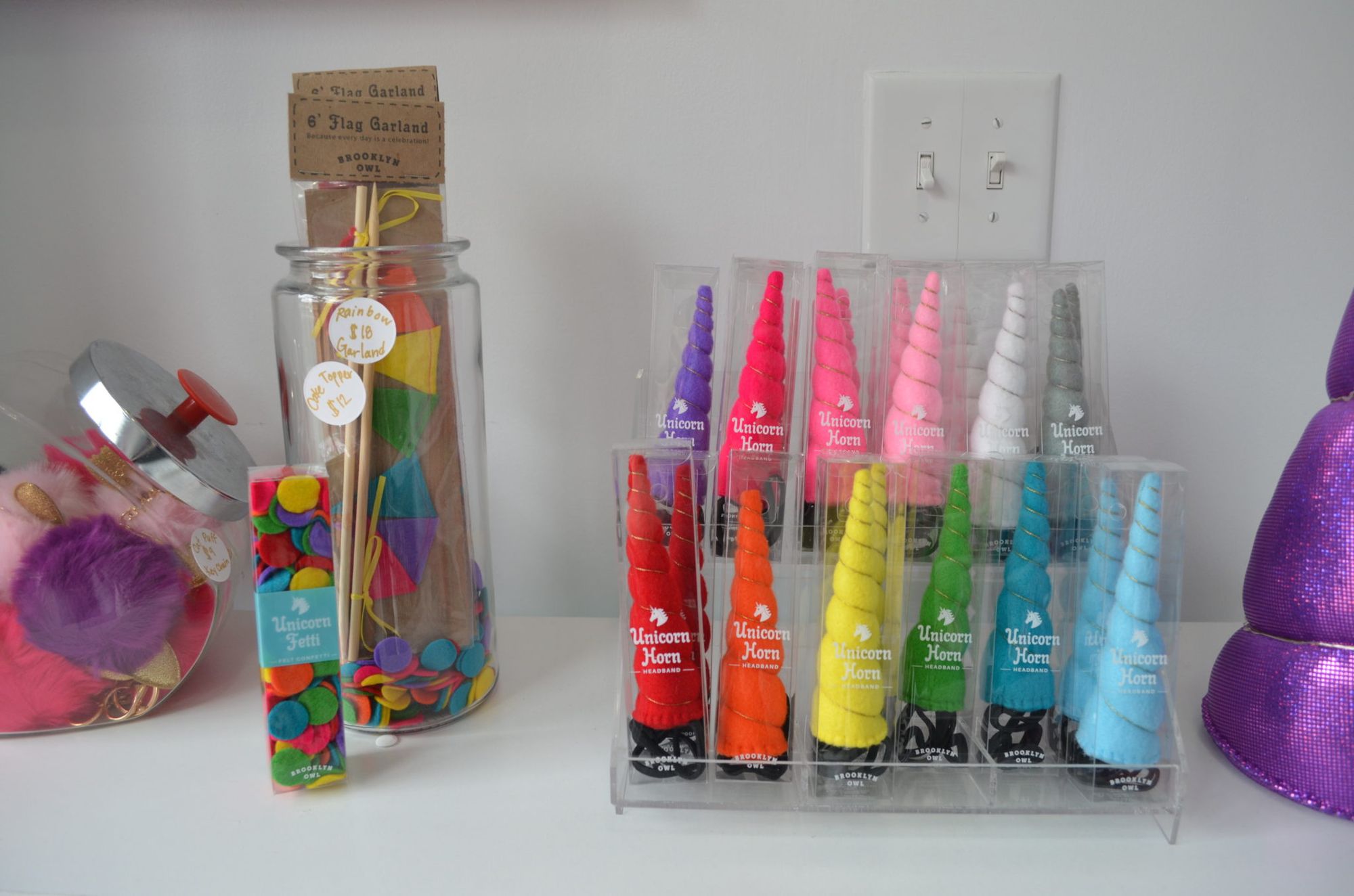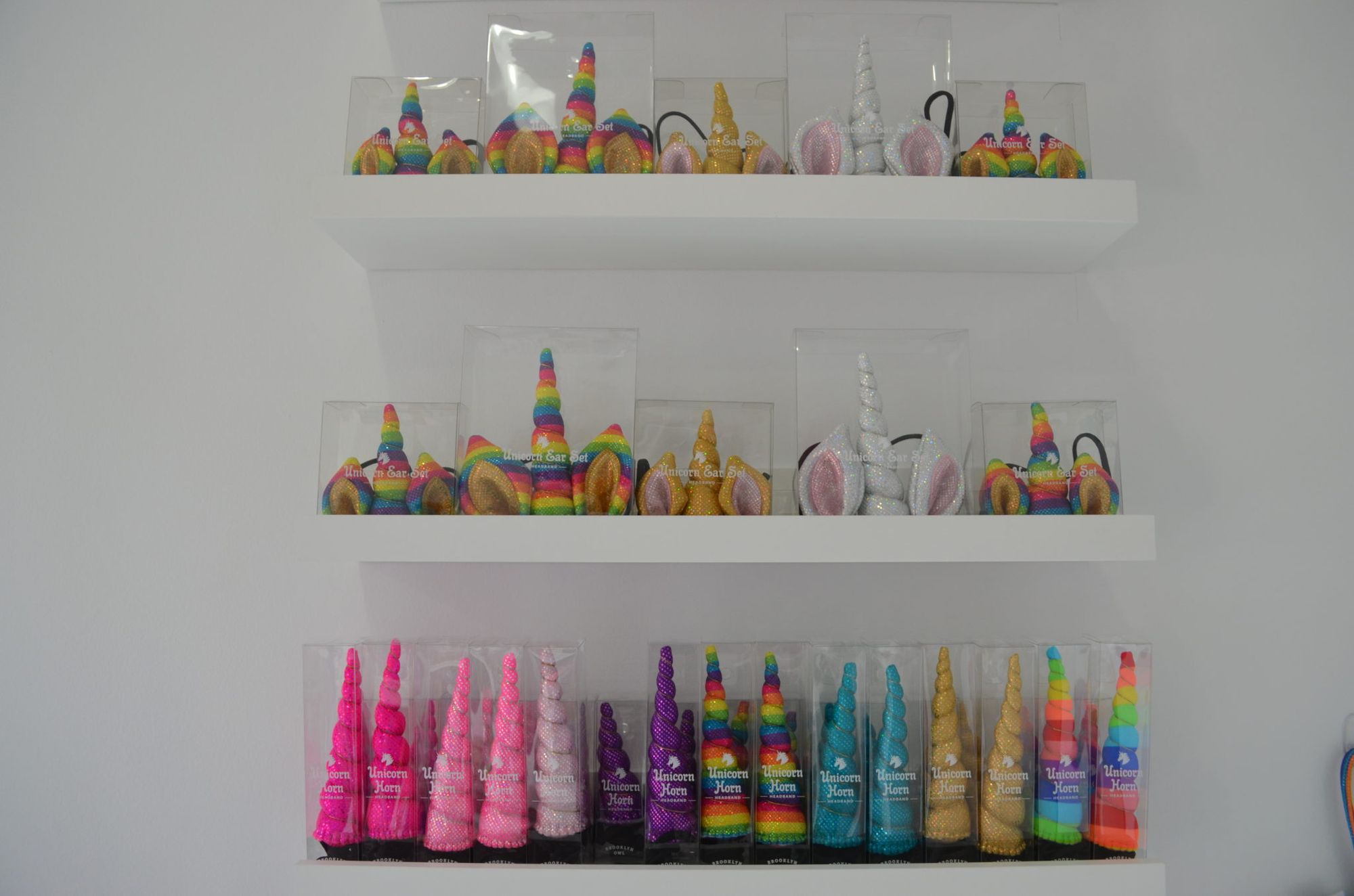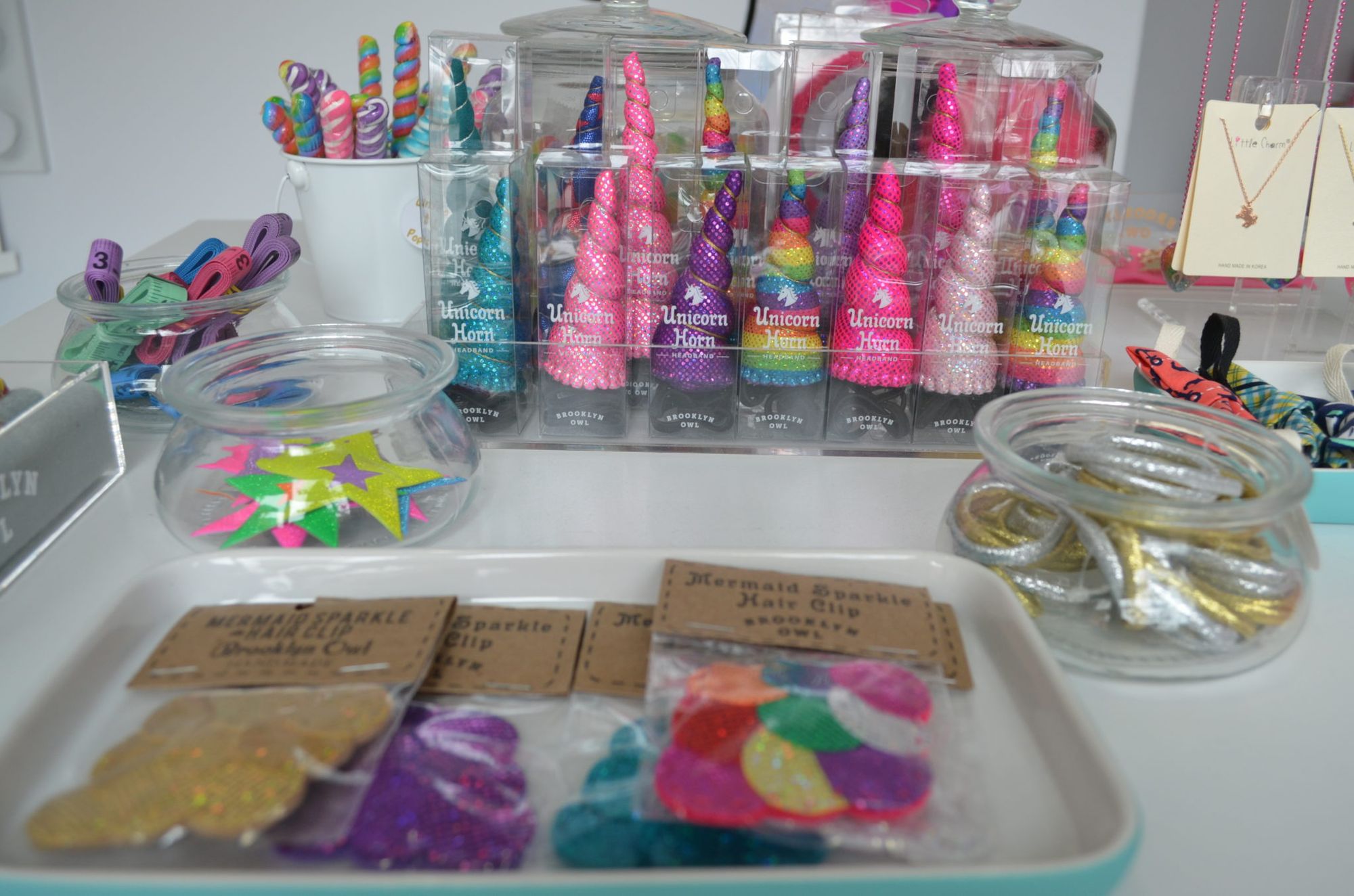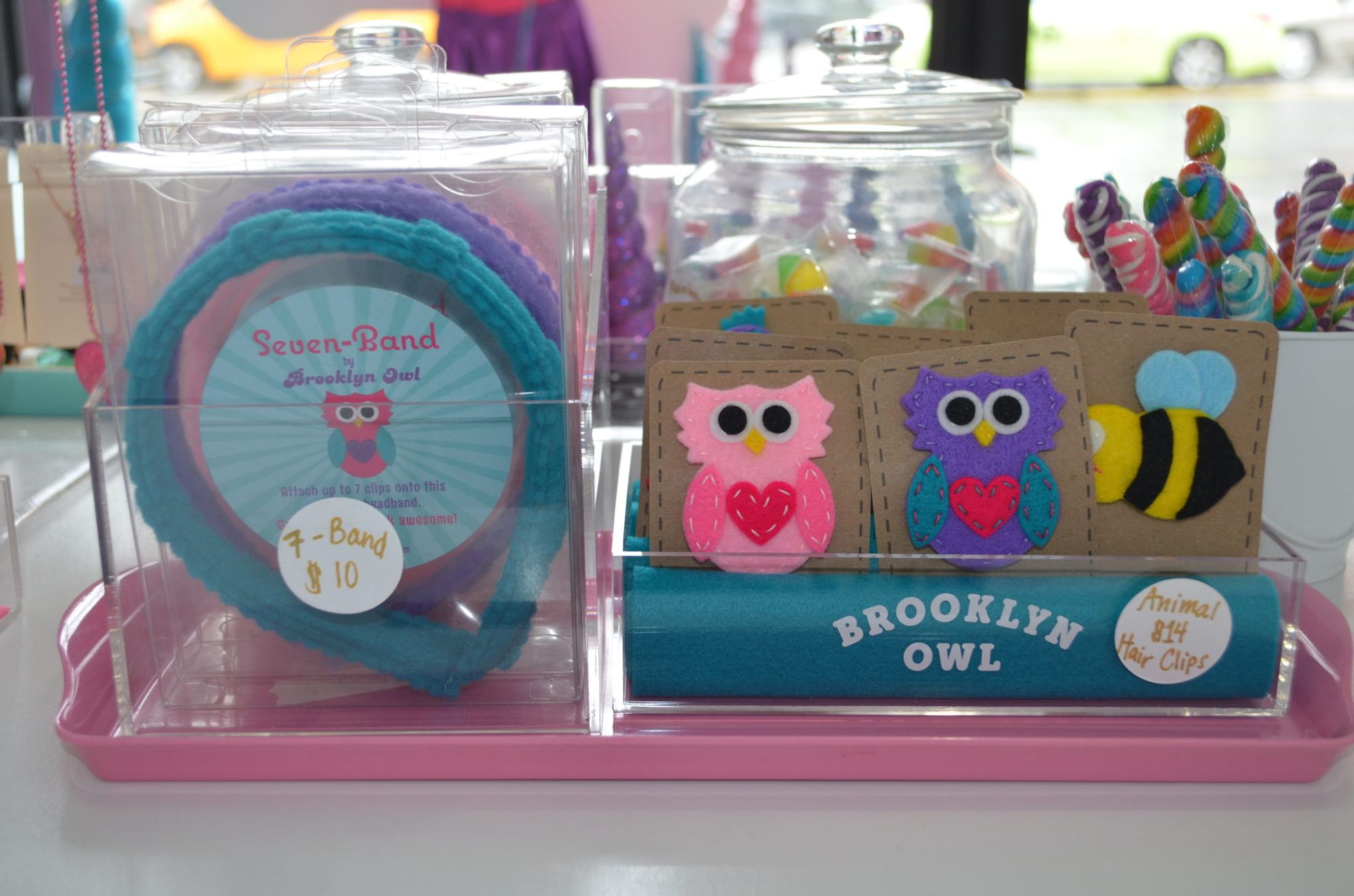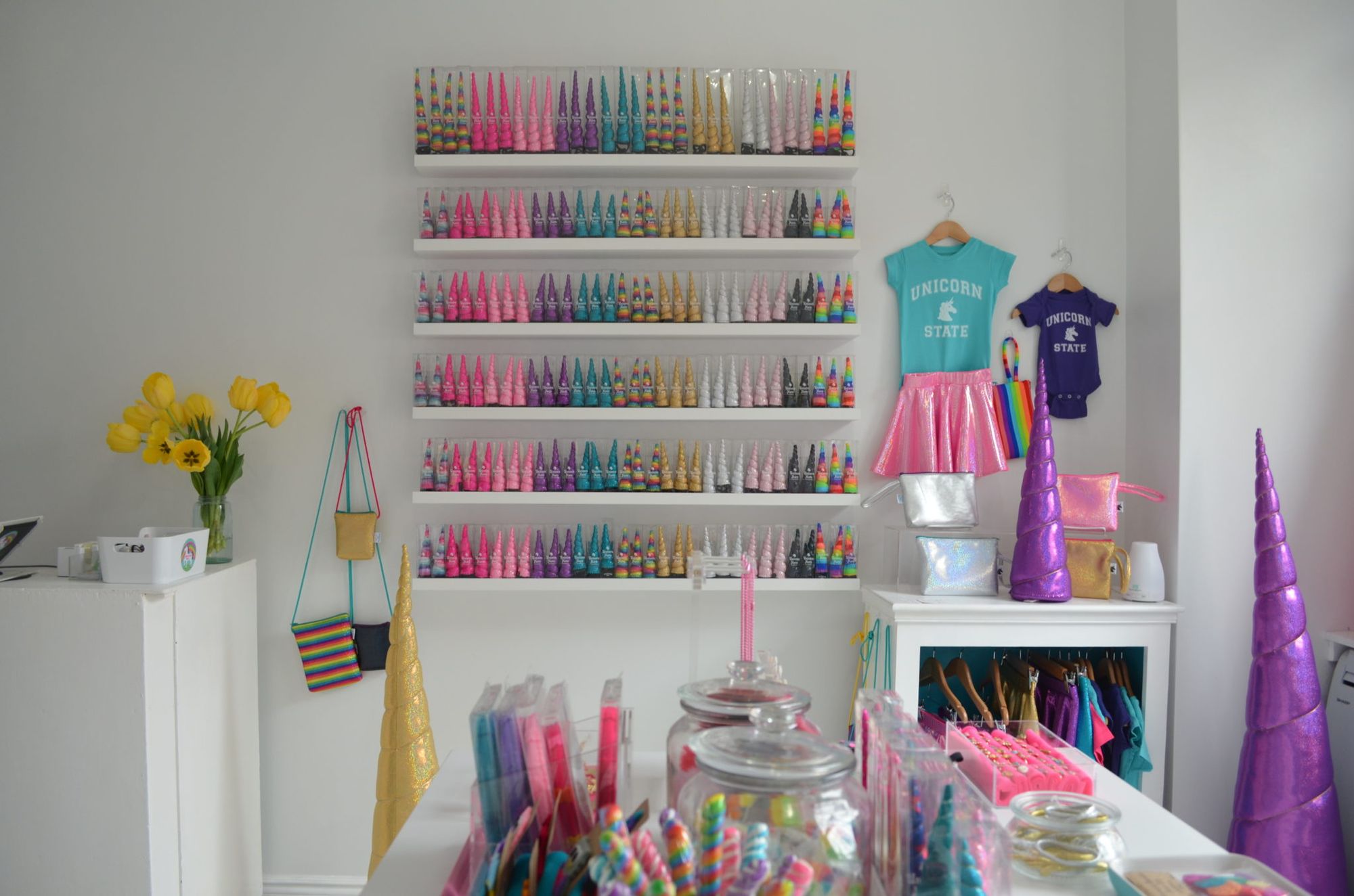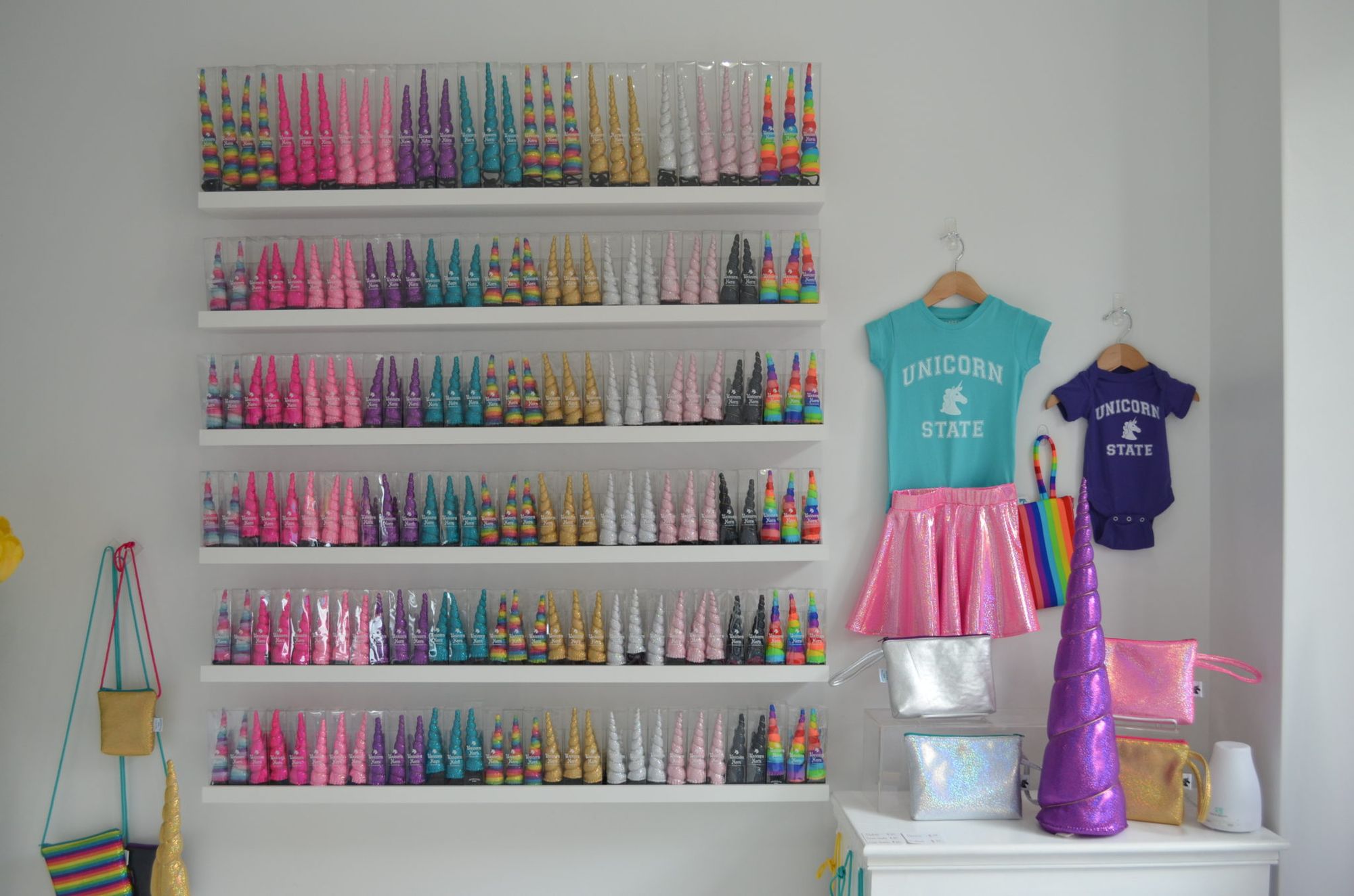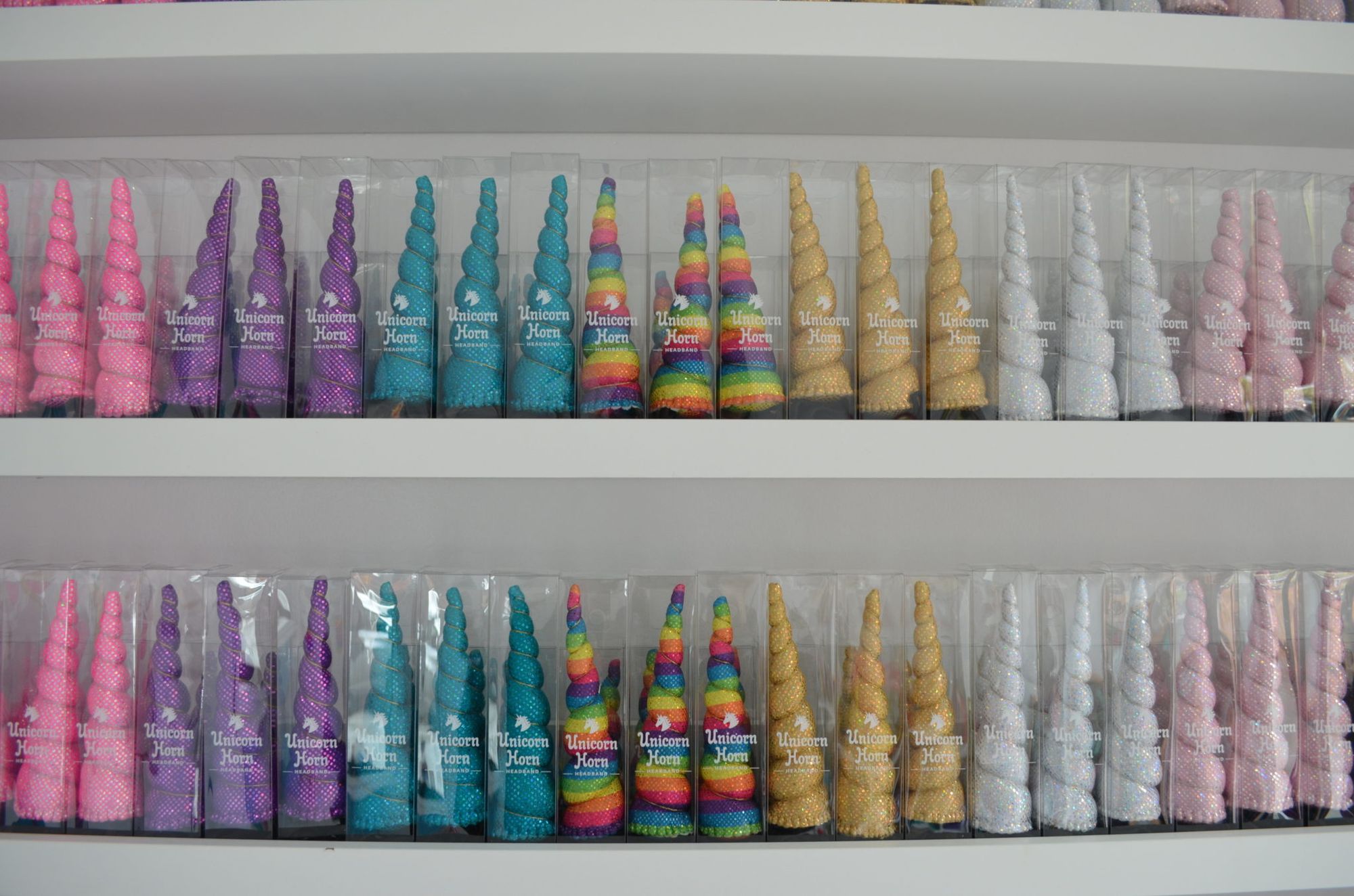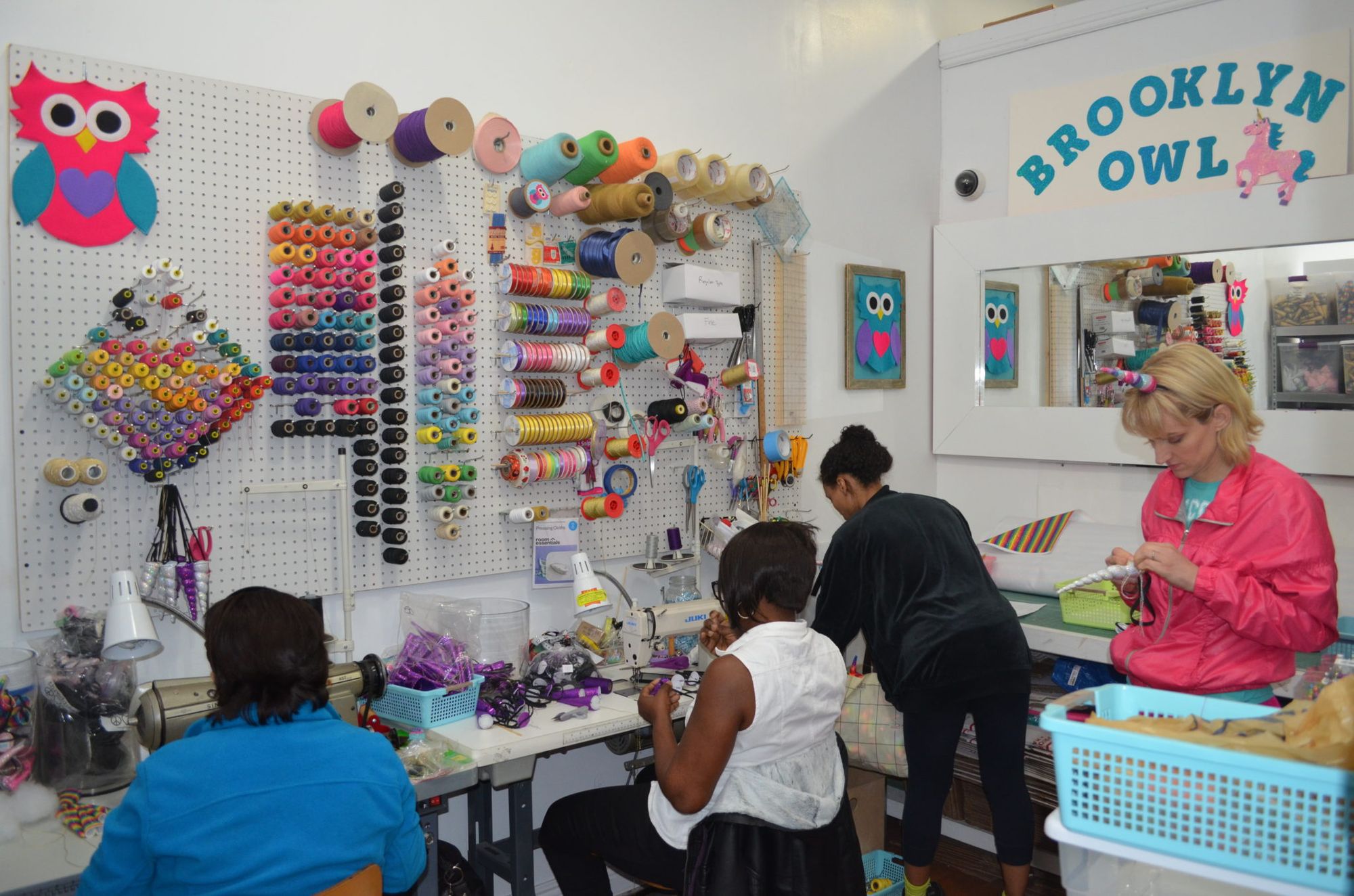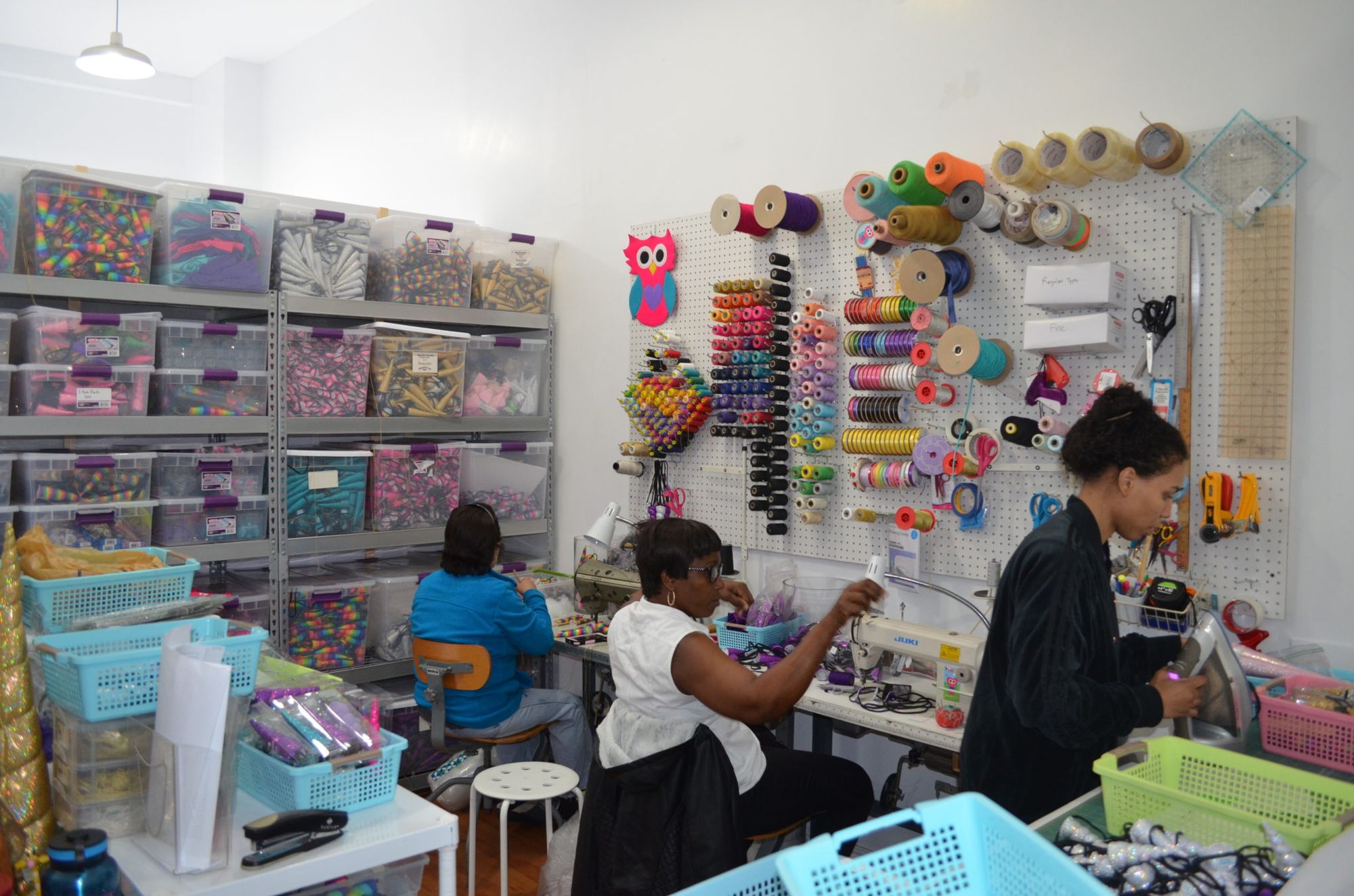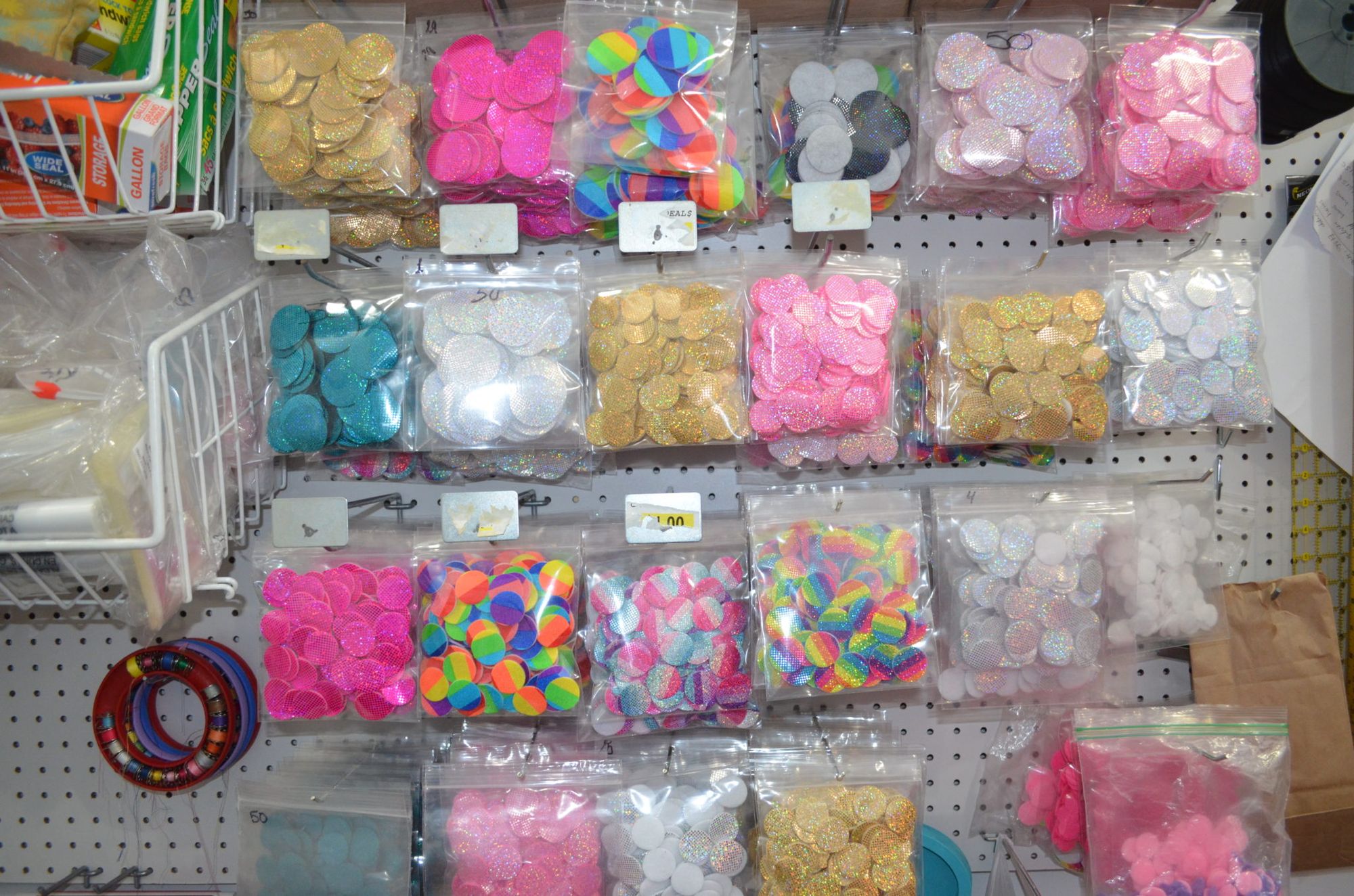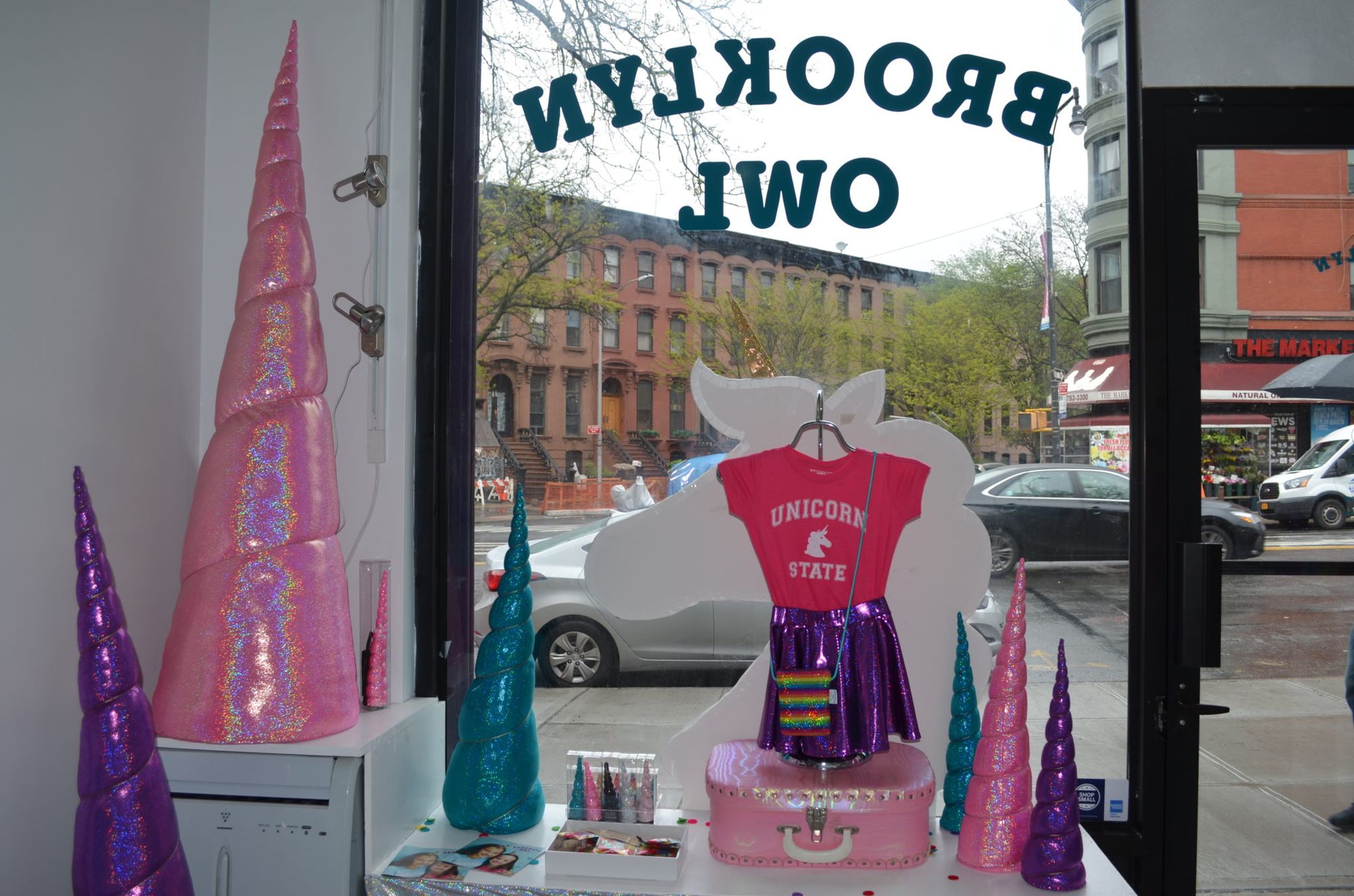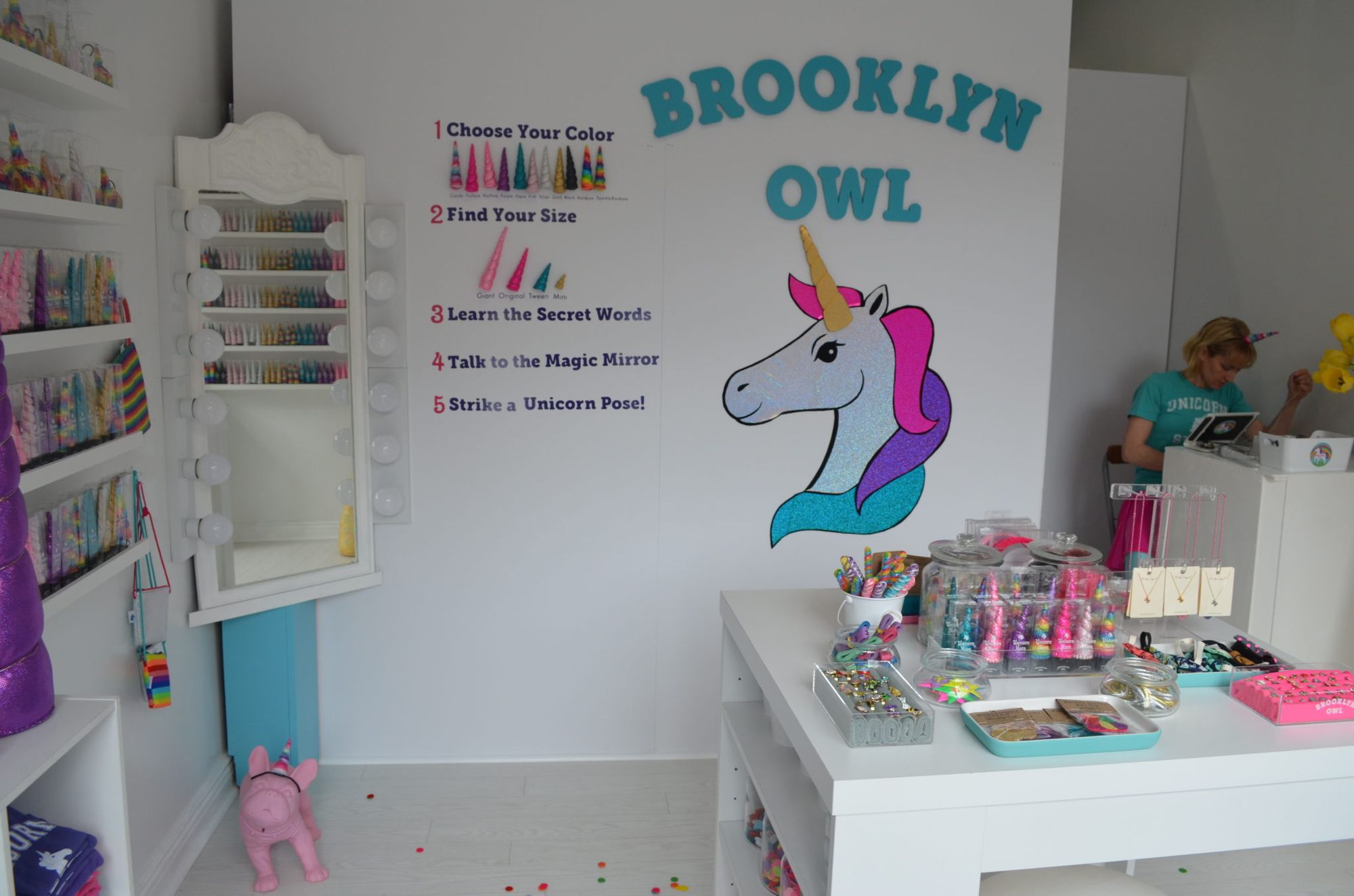 In these magical times, we are lucky enough to be able to quaff unicorn Frappuccinos, nibble unicorn cannoli, and don unicorn horns.
The newly opened Brooklyn Owl helps us make that last dream come true. The shop opened its magical doors at 252 Flatbush Avenue on Saturday, April 22, offering shoppers a variety of unicorn horns, colorful accessories, and party decorations.
Founded by Park Slope resident Annie Bruce in 2010, Brooklyn Owl was initially an outlet for the crafter to peddle her "cute owl hair clips" and accessories. Along with her daughter, Bee, she designed Brooklyn Owl's signature unicorn horn in 2014.
Originally from California, Bruce and her husband Cory moved to New York in 2006 where she worked as a high school math teacher. Shortly after Bee was born, Bruce decided to start her own business. She began by making hair clips for her friends who encouraged her to sell her adorable wares on Etsy and at Brooklyn craft fairs.
For her fourth birthday, Bee decided she wanted a unicorn-themed party, so Bruce crafted horns out of felt to give away as party favors. The kids loved them and Bee began wearing her horn around Brooklyn regularly where people stopped the family on the streets to inquire about them.
"Then I realized, everybody loves unicorns," Bruce says of her eureka moment.
Bruce began selling the horns at her regular Brooklyn Flea outpost the following weekend and her unicorn horn business has been gradually growing since! She now works with a team of ten local seamstresses making the horns in Brooklyn. The horns are carried in 200 shops around the world, including Australia, Canada, France, Mexico, and the UK.
Bruce says she decided to open up her own brick-and-mortar location "to use as a vehicle to have more face-to-face interactions with customers—[something] that we love doing at craft fairs and trade shows, but now we'll get to do it every day."
"We're not just trying to sell, we're trying to build our brand and share our mission with the world," she adds.
Brooklyn Owl is not your ordinary retail shop. The tiny storefront is a bright and cheerful space where you'll get to engage in an uplifting experience. "We want to be a place to inspire people of all ages, to encourage them to be themselves and have confidence in themselves. The unicorn horns are fun, but they're also great because they give people a chance to show their personalities, to feel special," Bruce explains.
"We're hoping to inspire and encourage everybody. We want to spread joy and love," she says.
When customers step into Brooklyn Owl, "they'll go on a journey," she explains. First, they'll decide what color and size [giant, original, tween, or mini] unicorn horn "resonates" with them.
Then, they'll "go on a quest [using 'magical flashlights'] to find secret words [inspiring messages like 'I can do anything!'] that are literally hidden around the shop," Bruce says. "Once they find the secret words, they'll go in front of the magic mirror, say the words and the mirror will talk to them, light up, and spread joy into their hearts."
"Of course all the kids that see the horns are inspired by them and want to grab them and put them on their heads," Bruce says, but "it's not just kids" who are attracted to the unique accessories but "also adults who have a whimsical side to them," Bruce insists. She says she recently delivered a batch of horns for a 40th birthday celebration and also sells many for bachelorette parties.
Brooklyn Owl will launch a new line of sparkle purses that match the unicorn horns next week and will debut a line of perfumes/essential oils soon. Bruce is also looking into plans to expand her brand to include parties and events. "It's a lot of fun, hard work," she says.
Mark your calendars! On Saturday, May 6, Brooklyn Owl will host its grand opening party from 10am to 7pm. There will be a ribbon-cutting with a live unicorn (Kensington Stables will provide the unicorn) and there will be goody bags for the first 50 guests as well as a prize wheel to spin for attendees who make a purchase. There will also be photo contests including a "cutest uni-dog contest."
"We've been making the horns for almost five years, so it's nice that the world is appreciating them in an even bigger way now," Bruce says when asked about the current unicorn trend. "Who doesn't need a little color in their life?"