"Unfair" Shore Parkway Speed Camera Trap To Be Moved Closer To Ocean Parkway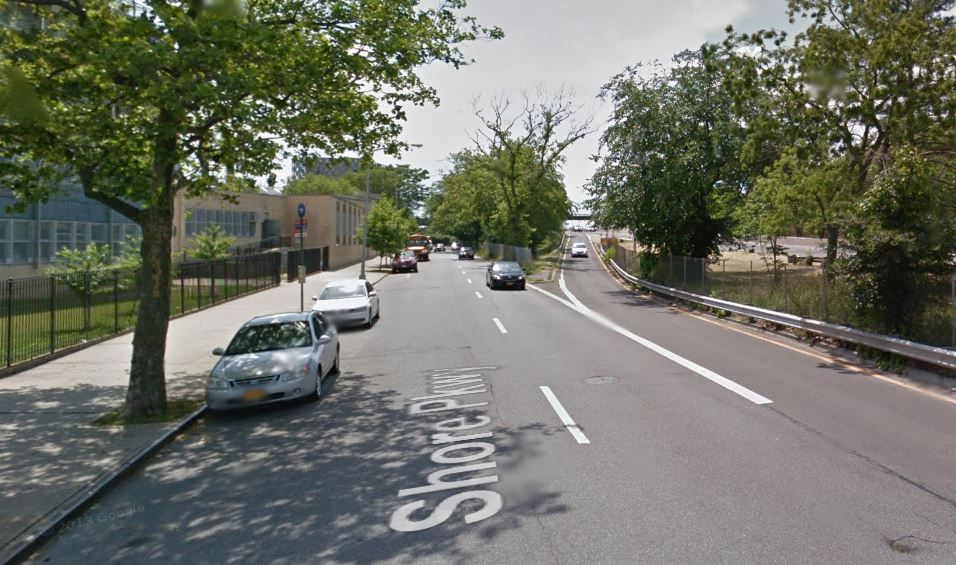 The Department of Transportation will move the controversial Shore Parkway speed camera first reported on by Sheepshead Bites, after the camera issued more violations than any other speed enforcement camera in New York City, according to local elected officials.
"The DOT has just agreed to my request to move the speed camera along Shore Parkway that has unfairly ticketed thousands of drivers due to its location near the Belt Parkway exit ramp," announced Councilman Mark Treyger on Friday. "After hearing from countless constituents, it became obvious that this location was only serving to raise revenue for the city and was not protecting pedestrians since it was not placed near any crosswalks or intersections."
The camera was installed on Shore Parkway at the base of a Belt Parkway exit ramp last summer. As Sheepshead Bites reported just weeks after the first tickets were received by motorists, neighbors claimed speeding at that spot was unavoidable as cars exited and entered the highway.
It seemed the complaints were backed by the data. In just one day over the summer it issued 1,551 violations, as we first reported, and WNYC later revealed the location was the city's highest earning speed enforcement camera – ultimately issuing 55,000 tickets in 2014 and earning the city $2.75 million.
The DOT has now agreed to move the device several yards east, closer to Ocean Parkway, giving motorists more time to slow down after exiting the Belt. Furthermore, while there is no sidewalk on the highway side of Shore Parkway, and so nobody is crossing the street, the new location will help protect pedestrians crossing at the bustling intersection at Ocean Parkway, which is used by students from Lincoln High School and others, said Treyger.
The DOT confirmed the planned relocation of the camera to Sheepshead Bites.
Councilman Chaim Deutsch, in whose district the camera is placed, said the decision makes the stretch safer.
"When you get off the highway, and at the same time there are people getting on the highway, there's a lot of weaving, and sometimes you have to step on the gas not to crash into another vehicle," he said. He added that he also visited the site with DOT officials, and together they noted that the camera was causing motorists to slam on the gas as they exited the highway, creating the potential for pileups.
Deutsch originally called for keeping the camera where it was and instead installing signs letting motorists now about the enforcement. However, when DOT opposed signage and he witnessed first-hand the issues at the location, he decided that moving the camera was a better way to address the problem.
Deutsch said he is also asking the DOT to install speed limit signs on that portion of Shore Parkway.