Two Motorcyclists Crash In Southern Brooklyn: One Killed, One Injured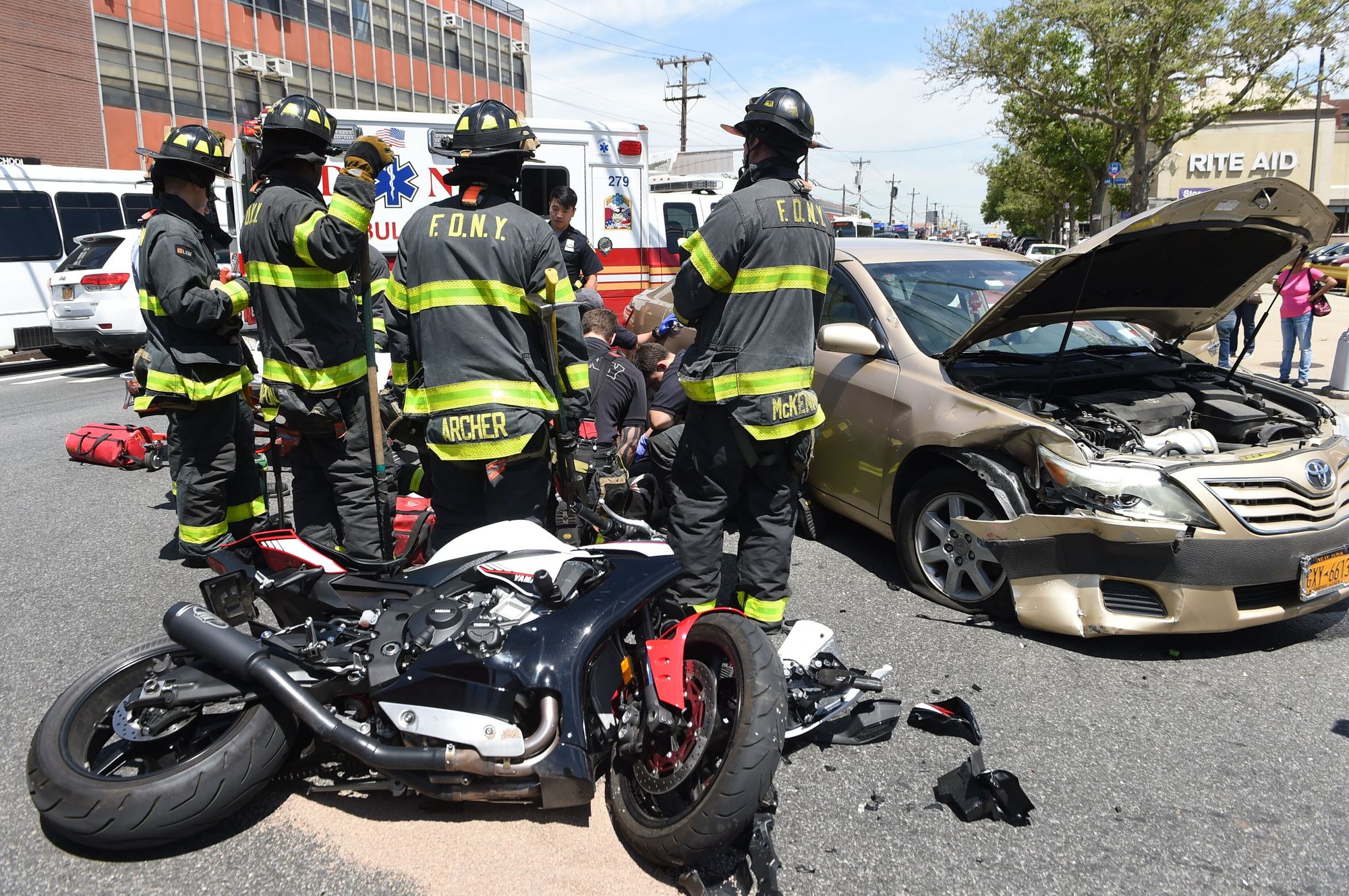 CANARSIE/FLATLANDS – One motorcyclist was killed and another was seriously injured in two separate crashes less than a mile from each other in southern Brooklyn on Monday, police said.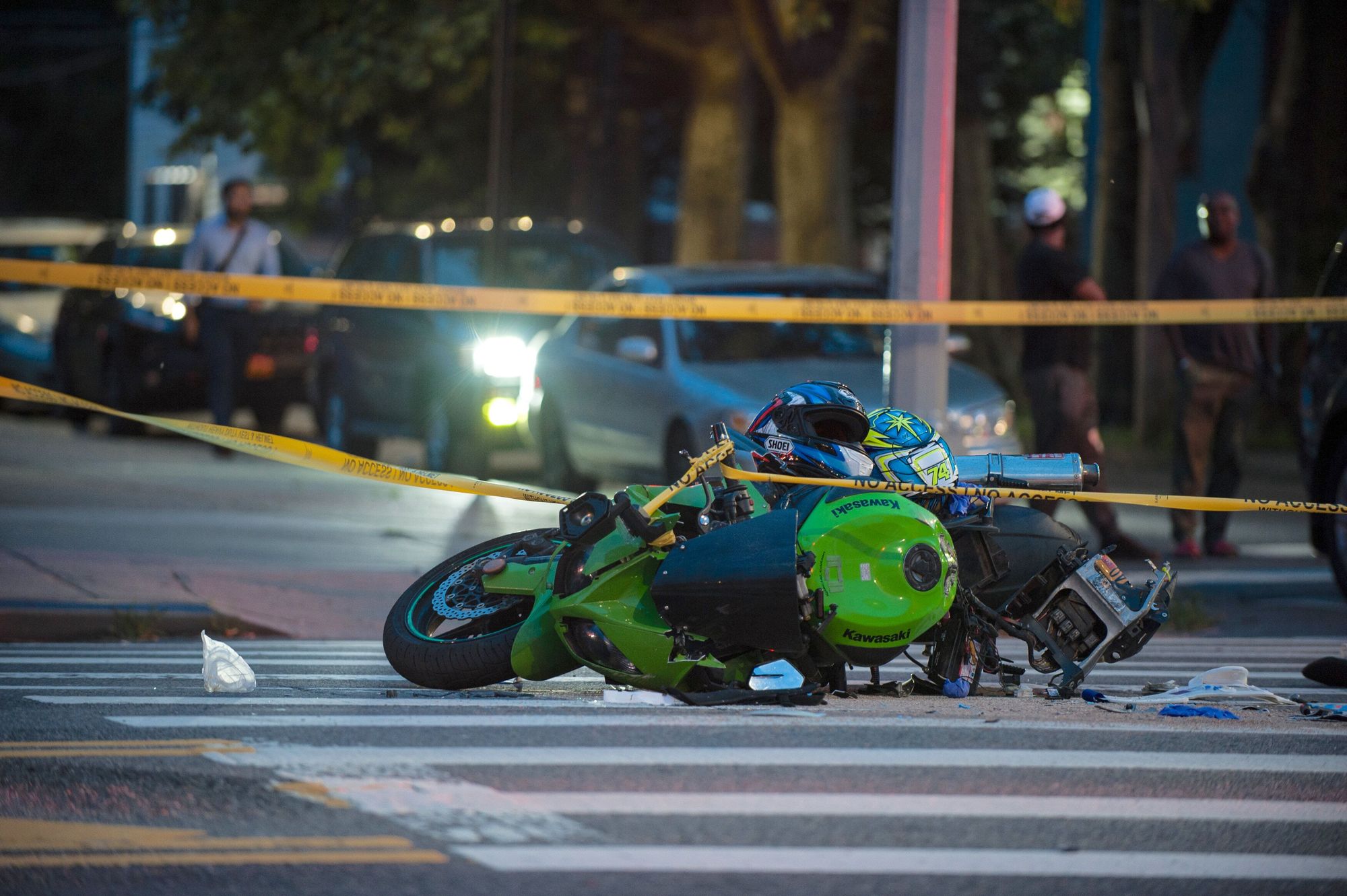 The motorcyclist killed in yesterday's crash was identified as 33-year-old Andrew Vasapoli of Himrod Street in Ridgewood, Queens. He was rushed to Brookdale Medical Center where he was pronounced dead of multiple injuries.
The motorcycle rider in the second crash, in his 50's, was said to be in serious condition at Kings County Hospital.
Police say the fatal crash occurred at about 8 p.m. when a 25-year-old woman, operating a 2018 grey Hyundai Elantra, was attempting to make a U-turn westbound to eastbound along Flatlands Avenue near the corner of East 93rd Street in front of the Guarino Funeral Home. Police report that as the vehicle was making the turn, Vasapoli was riding a 2010 green Kawasaki motorcycle and traveling westbound on Flatlands Avenue. He struck the driver's side rear door of the car, sending him airborne and onto the pavement.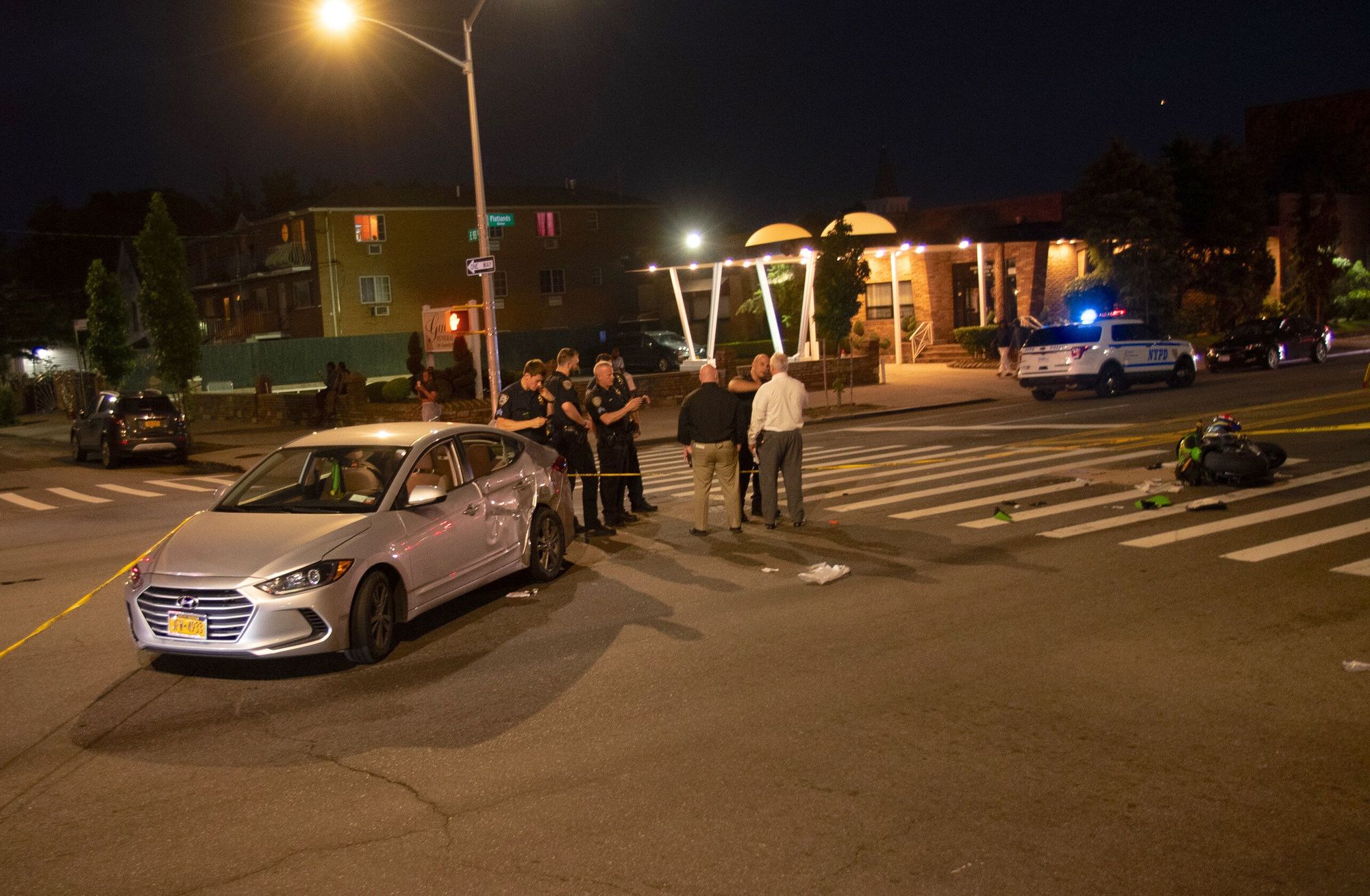 Despite attempts by firefighters and emergency medical technicians to keep him alive, he died at the hospital, officials said.
The driver of the car remained on the scene and is not charged in the crash at this time. Police from the NYPD Highway District's Collision Investigation Squad are investigating the crash.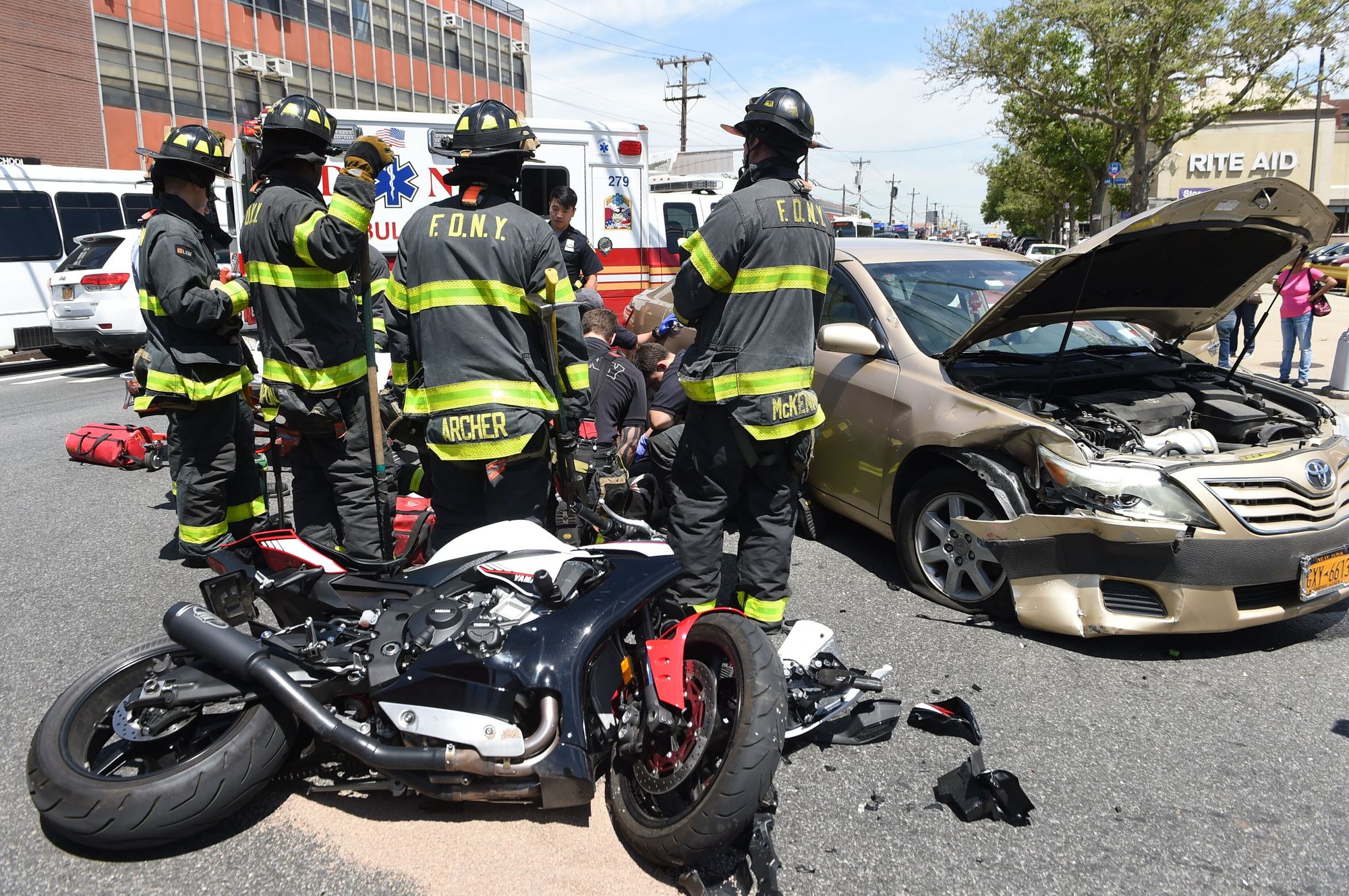 The second crash occurred at about 11:30 a.m. on Monday. The driver of a gold Toyota Camry said he was making a left onto Avenue J traveling south on Utica Avenue, when the motorcyclist riding a Yamaha, apparently could not stop in time and struck the car in the front fender. The impact sent the driver over the handlebars and rolling under the vehicle. FDNY officials say the man had already been pulled from under the auto by witnesses when responders arrived. He was conscious but seriously injured.
The driver of the car was not injured in the crash, police said. No charges were filed against either driver pending further investigation by police from the 63rd Precinct.
Police report that with warmer weather, more motorcyclists and bicyclists are on the road and caution drivers to be more aware of their presence. Conversely, cyclists are advised to take precautions such as wearing proper helmets and adjusting their speed to be able to compensate in the event of a sudden turn by a motorist unaware of their presence.