Two Kittens Up For Adoption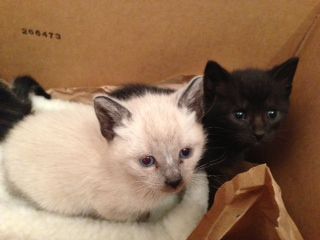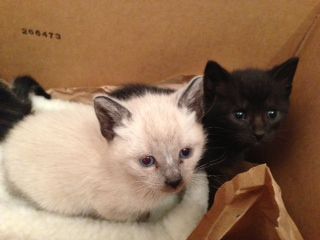 Neighbor Sabeen Mukhtar has two cats that need a new home.
I was advised by our local vet, Pawsitive Veterinary, to post the pics for these adorable kittens on Ditmas Park Corner as they need a good home. They are 2 month and will be ready for adoption end of Jan, when they are 3 months of age. We're looking for someone who can adopt both as they are brothers from same litter and very attached to each other. Please feel free to contact me if you need additional information.
If you're interested in adopting, send an email to Sabeen at mukhtar.sabeen@gmail.com.