Two Hospitalized After Bus Crashes In Manhattan Beach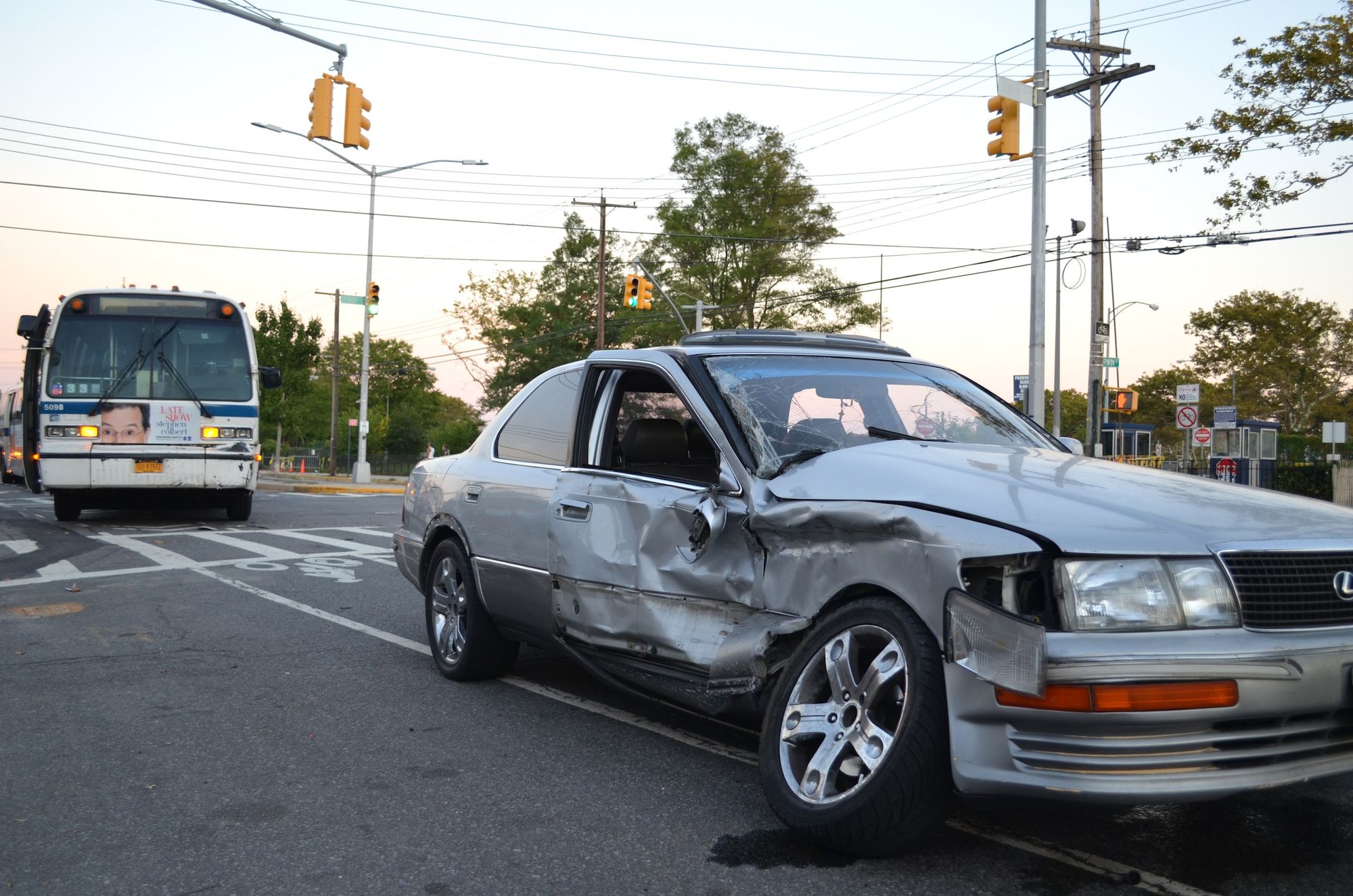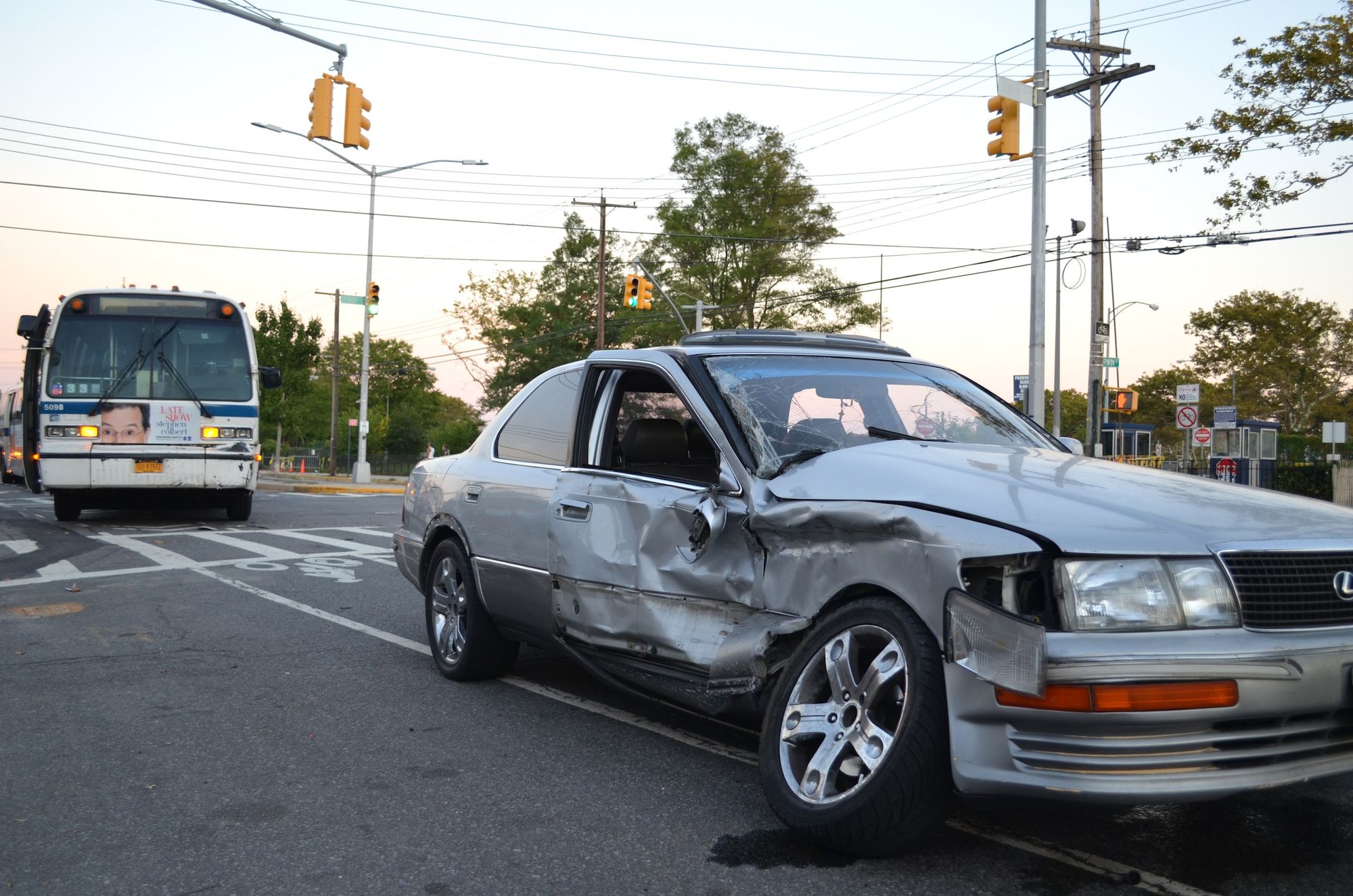 Two young women were taken to the hospital Wednesday evening after their car was struck by a city bus traveling westbound on Oriental Boulevard, according to the MTA.
The crash occurred at 6:30pm at the intersection of Irwin Street and Oriental Boulevard. An MTA spokesperson said the car was hit while backing out of the driveway and that passengers were on the bus at the time of the collision.
According to the MTA, the crash is under investigation and the two women in the car, who looked to be in their 20s, were taken to Coney Island Hospital with non-life threatening injuries.
At least three other city buses were stuck behind the crash scene while public safety officers from Kingsborough Community College closed off the intersections at Irwin Street and Jaffray Street. The incident also caused another accident a block away. The driver of a white Nissan Sentra, trying to pull away from the snarled traffic jam, backed into a car behind him, said the driver of the other car, who did not want to give his name. Both drivers waited at the scene to file an accident report with police.