Two Girls Killed in Fire While Visiting Their Grandfather in Bushwick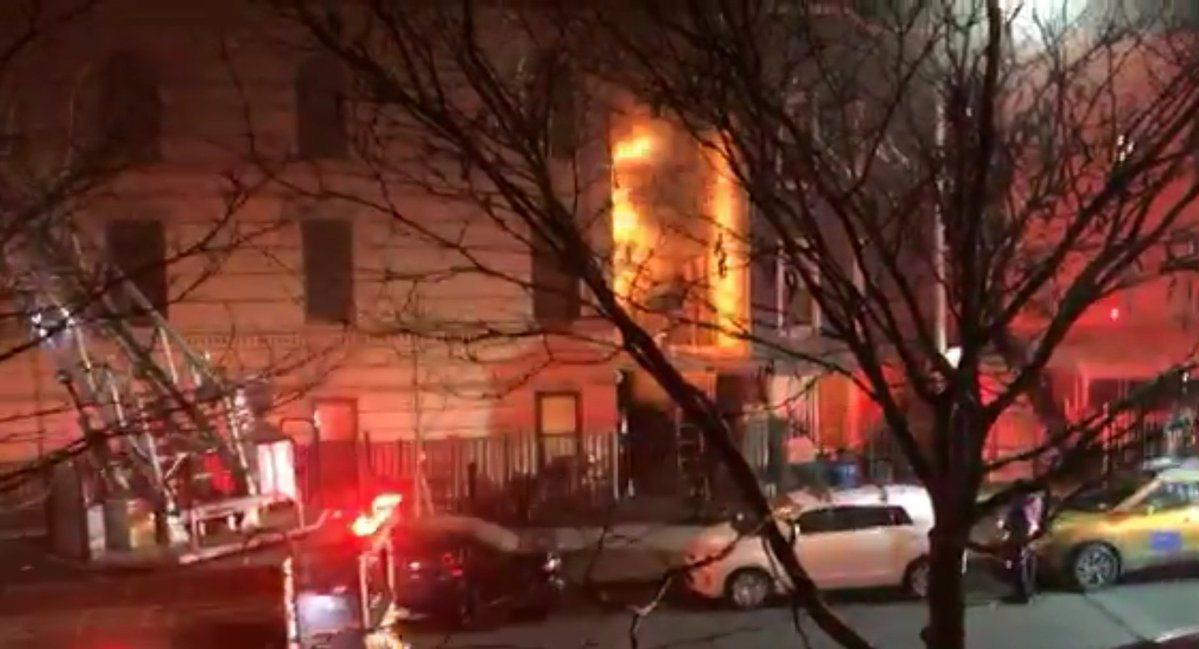 BUSHWICK – Two young girls were tragically killed during a visit to their grandfather in Bushwick when a fire broke out in the man's apartment while they slept.
The blaze broke out in Vincente Gomez's apartment on Schaefer Street just before 11:00 pm on Saturday, December 8, officials said.
Firefighters were able to pull Haley Harris, 8, and Payton Gomez, 7, from a bedroom at the rear of the second-floor apartment, officials said, but attempts to resuscitate the children at the scene were in vain. The young girls were pronounced deceased at Wyckoff Hospital.
Their grandfather, Gomez, 53, was also taken to Wyckoff Hospital by EMS and is listed in stable condition.
Video posted to Twitter by Citizen shows flames coming from the second-story apartment. More than 100 firefighters were on hand to bring the blaze under control.
The Fire Marshall will investigate to determine the cause of the blaze, officials said.