Two Bridge And Tunnel Officers Save A Young Boy's Life On The Verrazano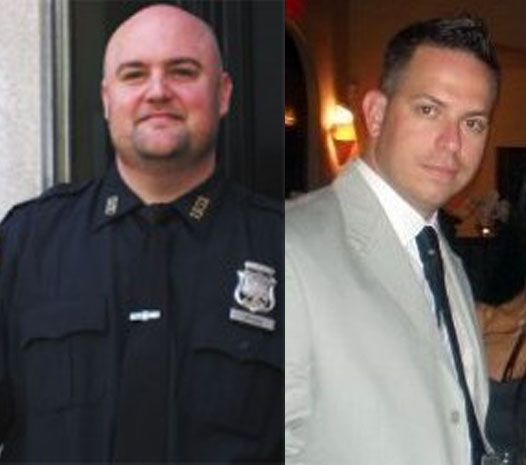 After all of the suicide tragedies that have occurred on the Verrazano in recent times, a story of two officers saving a young life offers a powerful contrast.
On Wednesday night, Triborough Bridge and Tunnel Officers Edward Grimm and Lee Simons responded to a call on the Verrazano-Narrows Bridge about a stationary 2012 Honday Pilot on the lower-level.
Officer Grimm, who is no stranger to heroic deeds, approached the car on foot. Because of the tinted windows, Grimm was unable to see what was happening inside and he was cautious to act quickly. Yet, he had on a hunch that something wasn't right. As he came closer, he heard yelling and the scene became clearer.
A woman was screaming for help because her 8-year-old son had his seat belt wrapped around his throat and was on the verge of strangling himself to death.
"He had a seat belt wrapped around his neck, I would say… eight times," Grimm said to the Staten Island Advance. "It was like a piece of tape around his neck. You actually saw his skin coming over the belt because it was so tight, and the kid was turning colors. He wasn't talking."
Not long after Office Lee Simons, a 9-year veteran, arrived. The men started to work on saving the boy's life. They realized that the belt had become so tightly wound that they could not get their fingers between the belt and the boy's neck to free him.
Simons reached into his pocket and pulled out a folding knife. The officers cut the seat belt and the boy started breathing shortly after.
"I was in the right place in the right time," said a humble Simons. "Anybody in that situation would have done the same thing."
He was taken by an emergency response team to Lutheran Medical Center, where he made a full recovery.
Though  no one knows the exact circumstances that led to the horrific scene, officers assume the boy may have been playing around in the car when the belt became too tight.
"This is like lessons for life," said the boy's mother after the accident.