Twenty Years After Abner Louima Case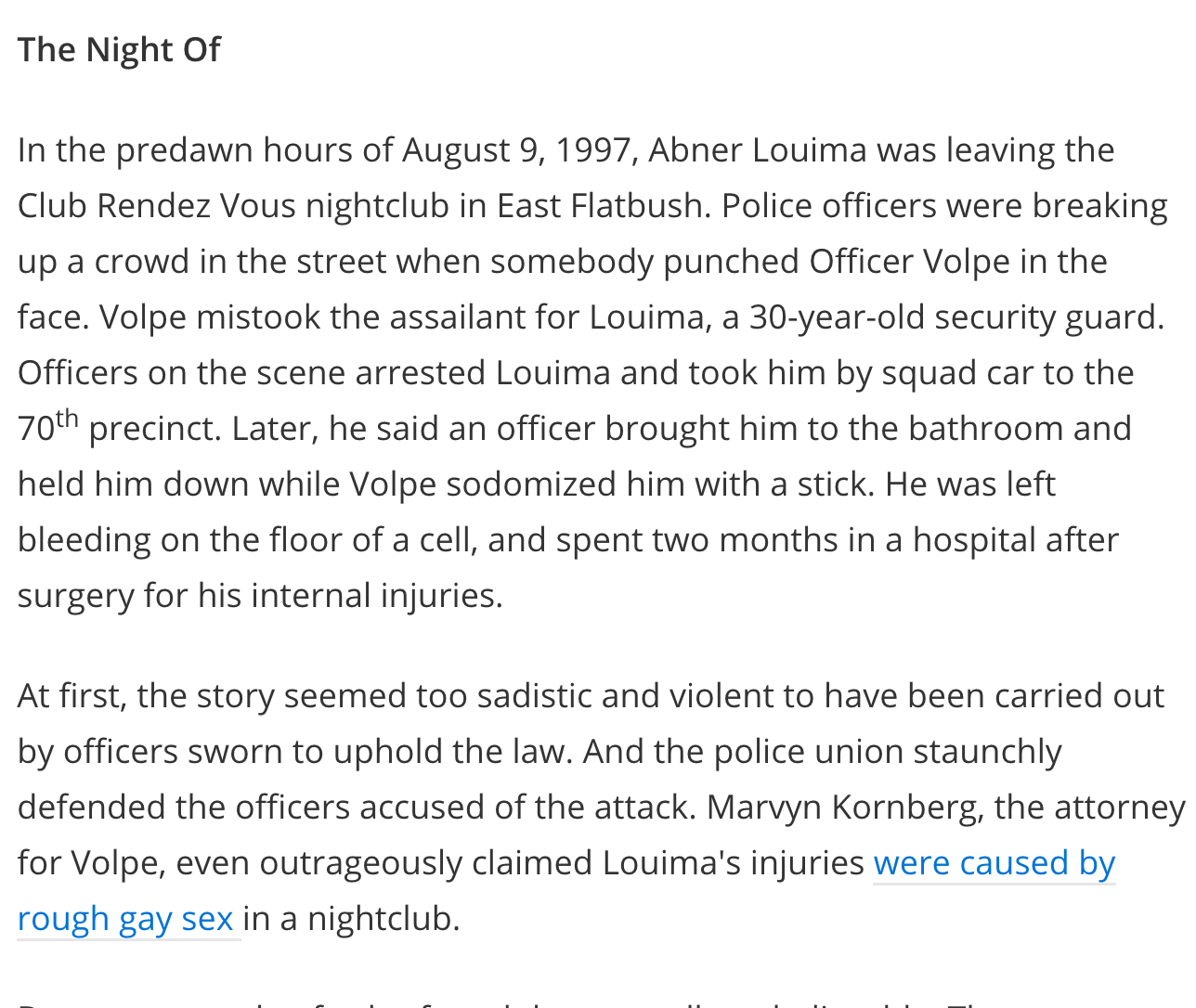 Twenty years ago today, August 9, 1997, police officers at the 70th Precinct in Flatbush sodomized Abner Louima, a Haitian immigrant, in a police brutality case that shocked the city.
WNYC published a segment this morning that looks back at the incident, how the city reacted, and traces the Black Lives Matter movement back to it. Do listen, though it is at times hard – its 11 minutes.
Here are links to other coverage:
Officer Justin Volpe, who used a broken broomstick to sexually assault the handcuffed man, was sentenced to 30 years in prison without parole. Officer Charles Schwartz was convicted of holding Louima down during the attack.
Louima eventually settled with the city for  $8.7 million – the largest individual payout for an NYPD brutality case to date. Louima now lives in Florida.