Twenty People Became American Citizens At Old Stone House Naturalization Ceremony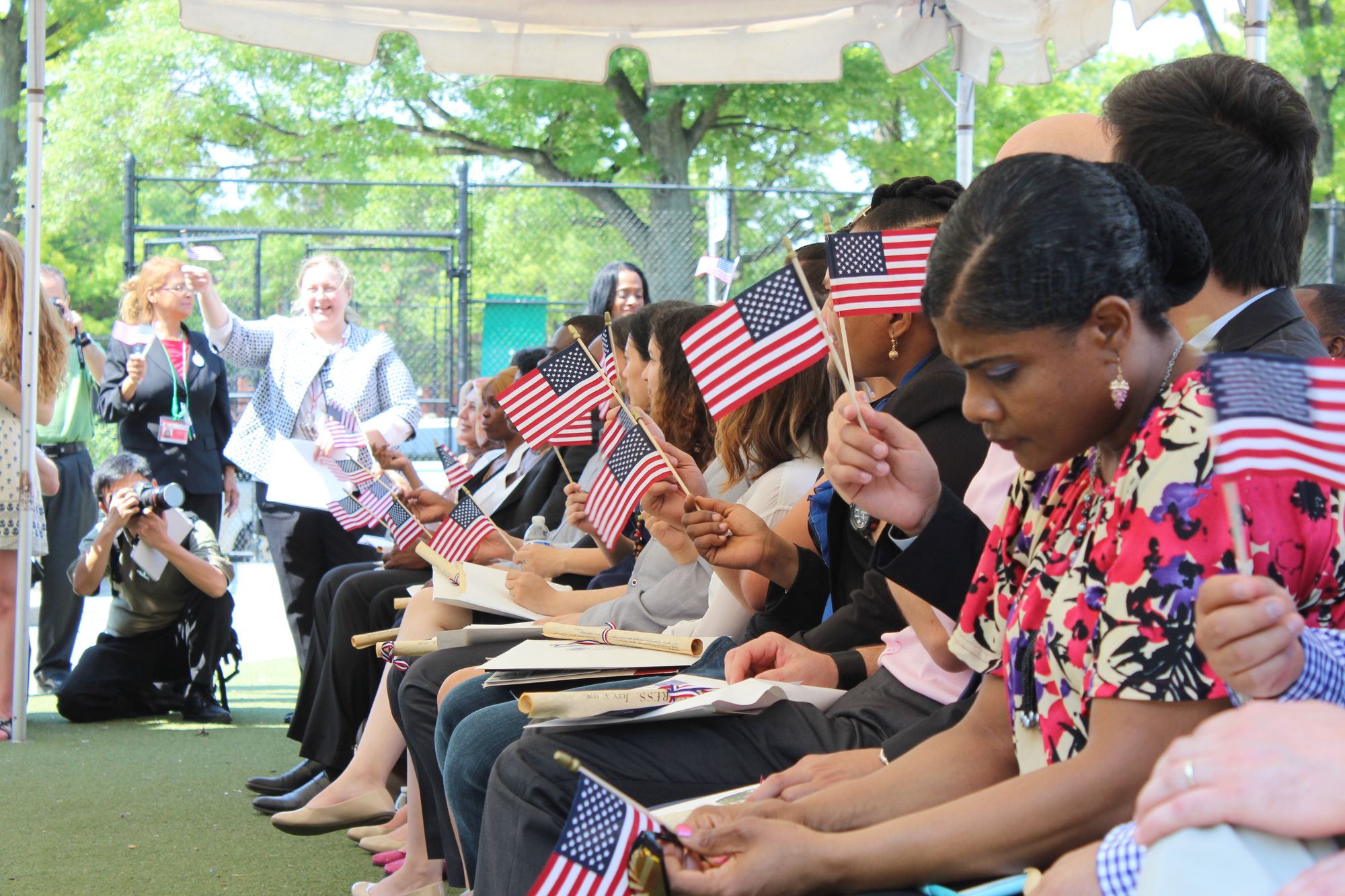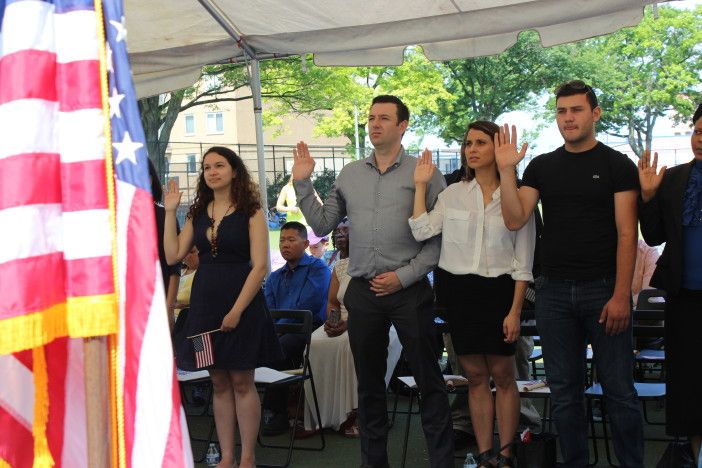 Tuesday morning, 20 people from 17 different countries became American citizens during the first ever naturalization ceremony at the Old Stone House in Washington Park.
The proceedings were presided over by Magistrate Judge Steven Locke, the keynote speaker was U.S. Congresswoman Nydia Velasquez, and New York State Assemblywoman Jo Ann Simon led everyone in the Pledge of Allegiance.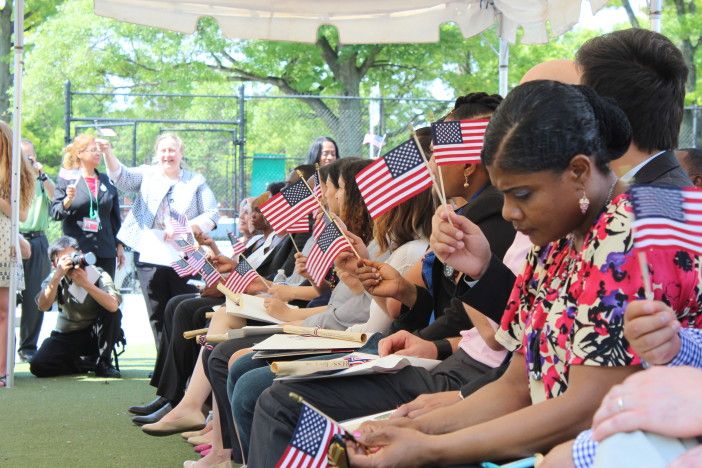 "We are pleased to host such a moving and important event," said Kimberly Maier, Executive Director of the Old Stone House. "New York's greatness comes from its diverse immigrant community. Since citizenship and civic engagement are at the core of the Old Stone House's historic legacy, we appreciate having a chance to continue our country's tradition of acceptance and opportunity."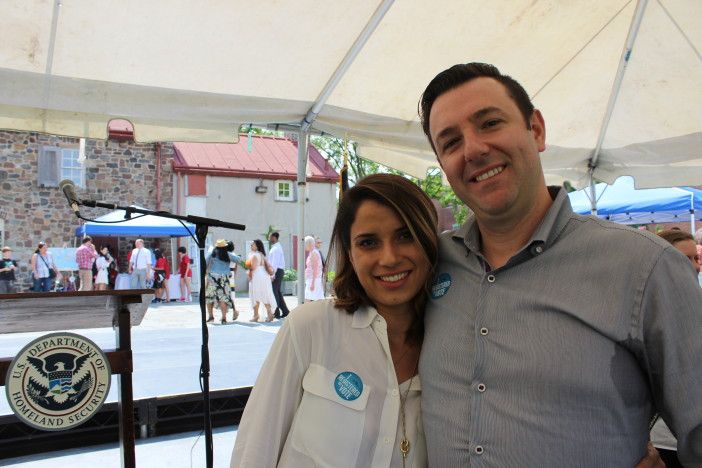 Karenine and Pablo Arraya, from Brazil and Bolivia respectively, were of those naturalized on Tuesday. The couple lives on 3rd Place in Carroll Gardens.
"We fell in love with this place, this neighborhood. We bring our kids to play here. It's touching to be able to be naturalized in this place that has so much history," said Karenine.
Karenine has lived in the United States for 16 years. She first came on a student visa, and has had to get a work visa and then a green card.
"Both of our children were born here so it's exciting to finally become an American citizen," she said.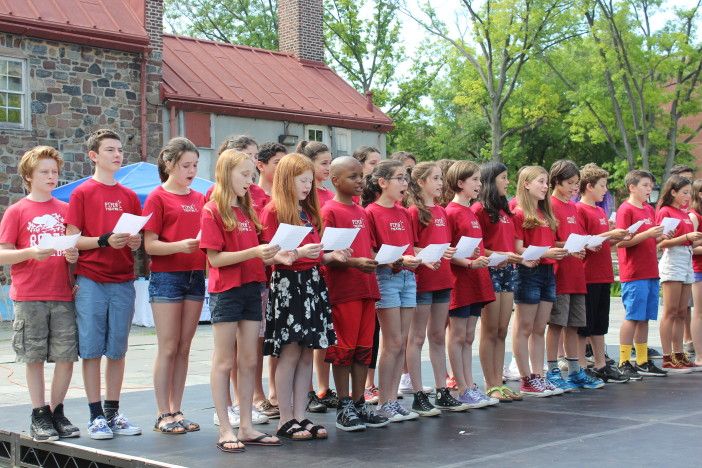 Resident theater company Piper Theater was also a part of the ceremony. Students from the company sang the National Anthem. Students will also collaborate with guest artists during the month of July to produce and perform an original theater piece that weaves true New York immigrant stories together to tell the tale of this city and what it means to come to America today.
The full theater piece, called "The Immigration Project," will be presented by the students in free public performances on Friday, July 24, 6:30pm and Saturday, July 25, 3pm at JJ Bryne Playground.