True Perfection Kitchen Designs Closing For Good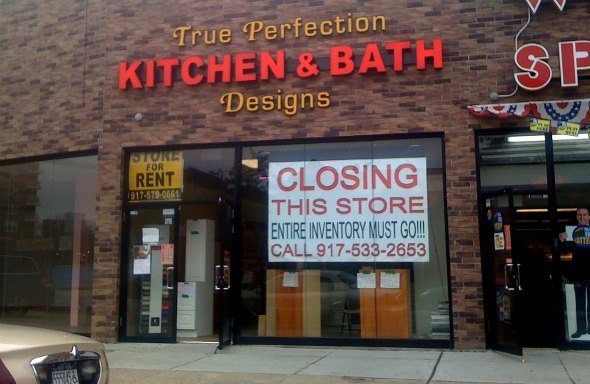 True Perfection Kitchen & Bath Designs, at 3102 Avenue U, is closing for good after opening just 14 months ago.
The score is not very good for the so-called "Ave U Plaza," which actually faces Gerritsen Avenue, since it has had several businesses come and go in the two years or so since it was built. There was Rosco's Doggy Day Care, It's All About Me Now, and probably some others that I forgot, since nothing truly memorable has opened there. Is it the location? The lack of parking? Or simply uninteresting businesses?