Truck Mishap Floods Warren Street With Gasoline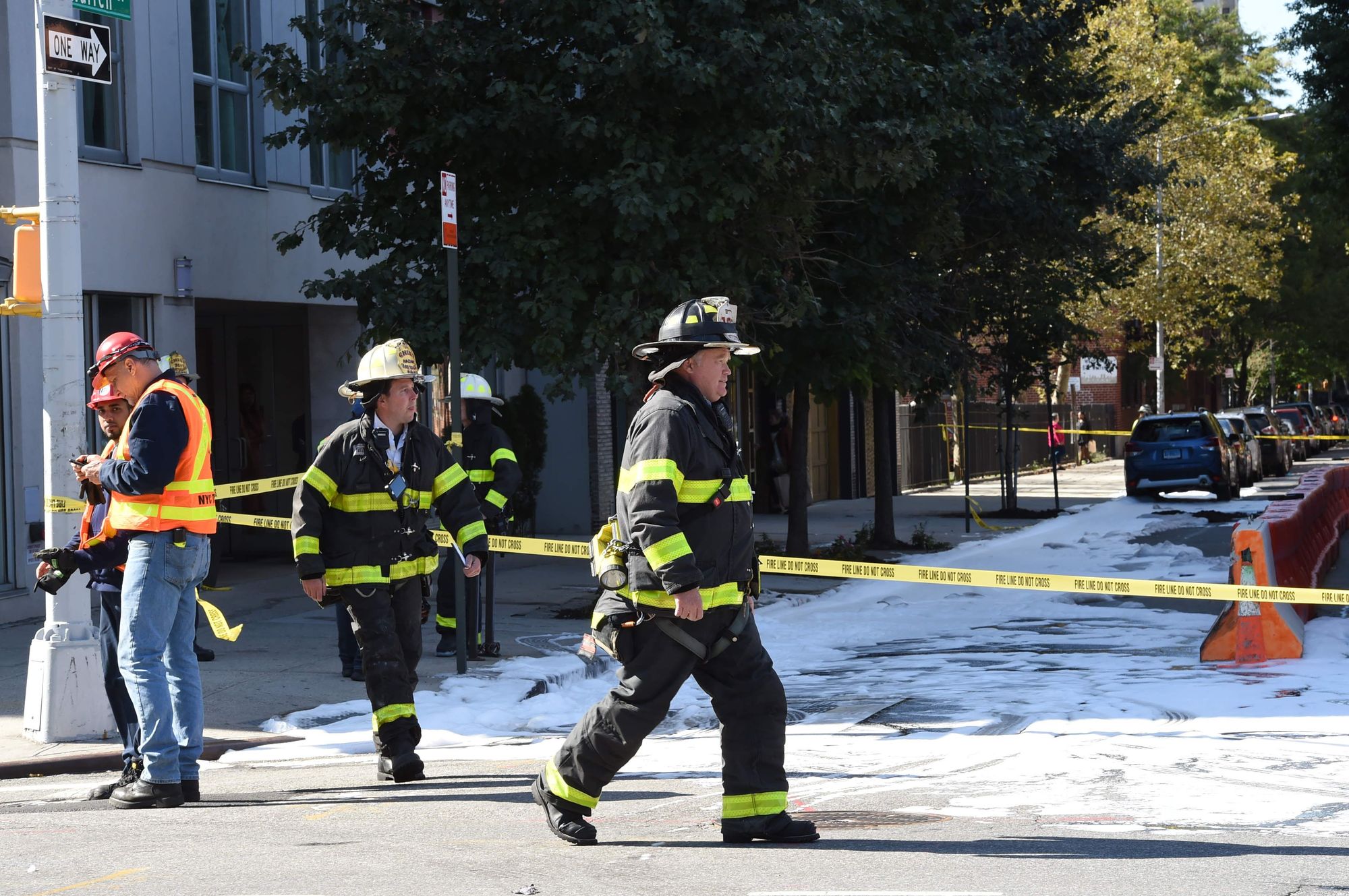 BOERUM HILL – A thousand gallons of gasoline flooded Warren Street off Fourth Avenue in Boerum Hill Saturday afternoon, after a gasoline truck glanced off a concrete jersey barrier next to a construction site, rupturing a valve on the truck, fire officials said.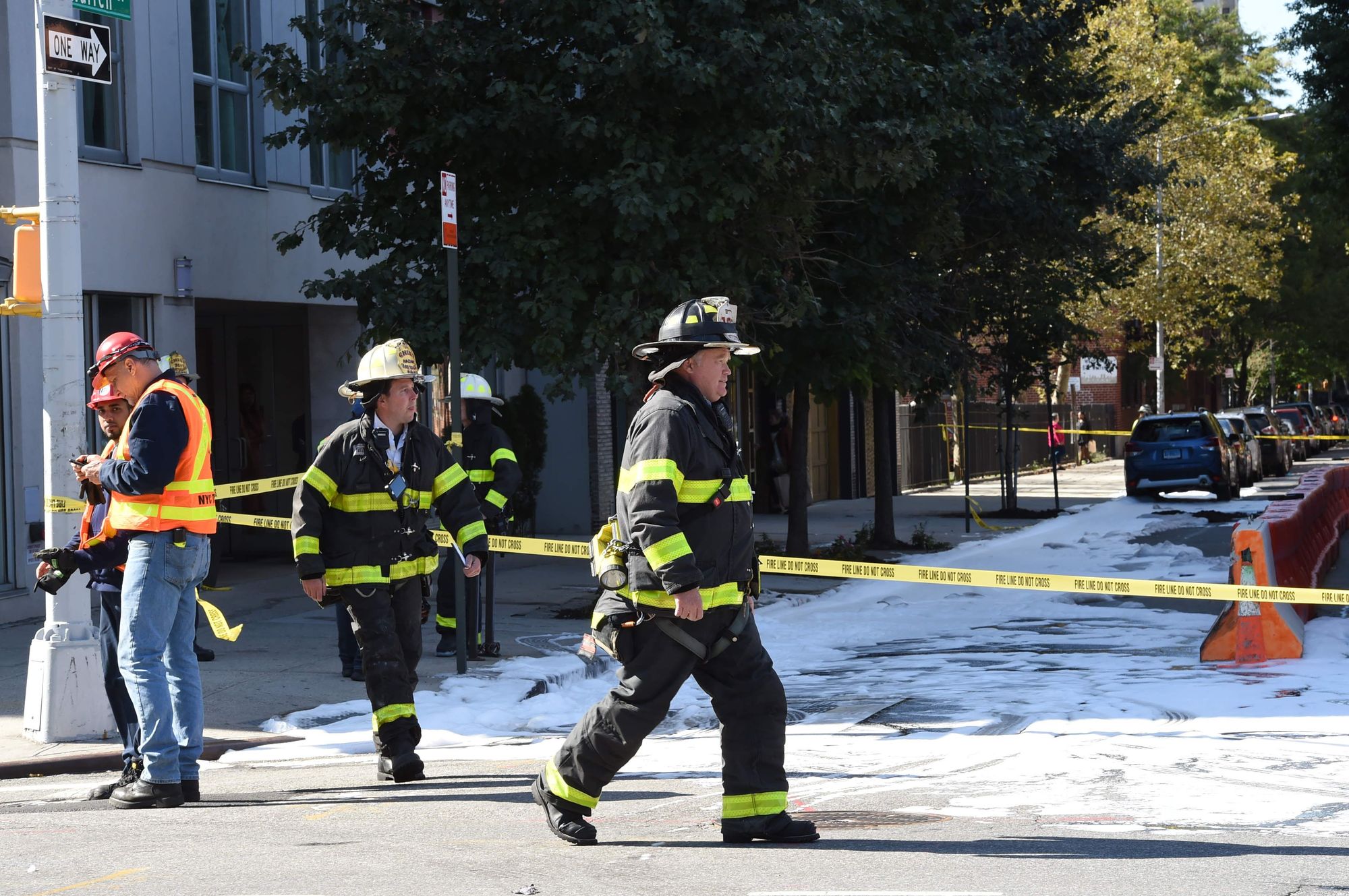 The truck, owned by Island Transportation, slammed into the barrier at about 1 p.m. Saturday as it was making a turn onto Warren Street from Fourth Avenue. The impact ruptured one of the valves under the truck, causing fuel to spill onto the street and into sewers and manholes operated by Con Ed.
Firefighters rushed to the scene, but despite efforts by the driver to shut down the valve, about 1,000 gallons had already spilled from the truck carrying up to 8,500 gallons.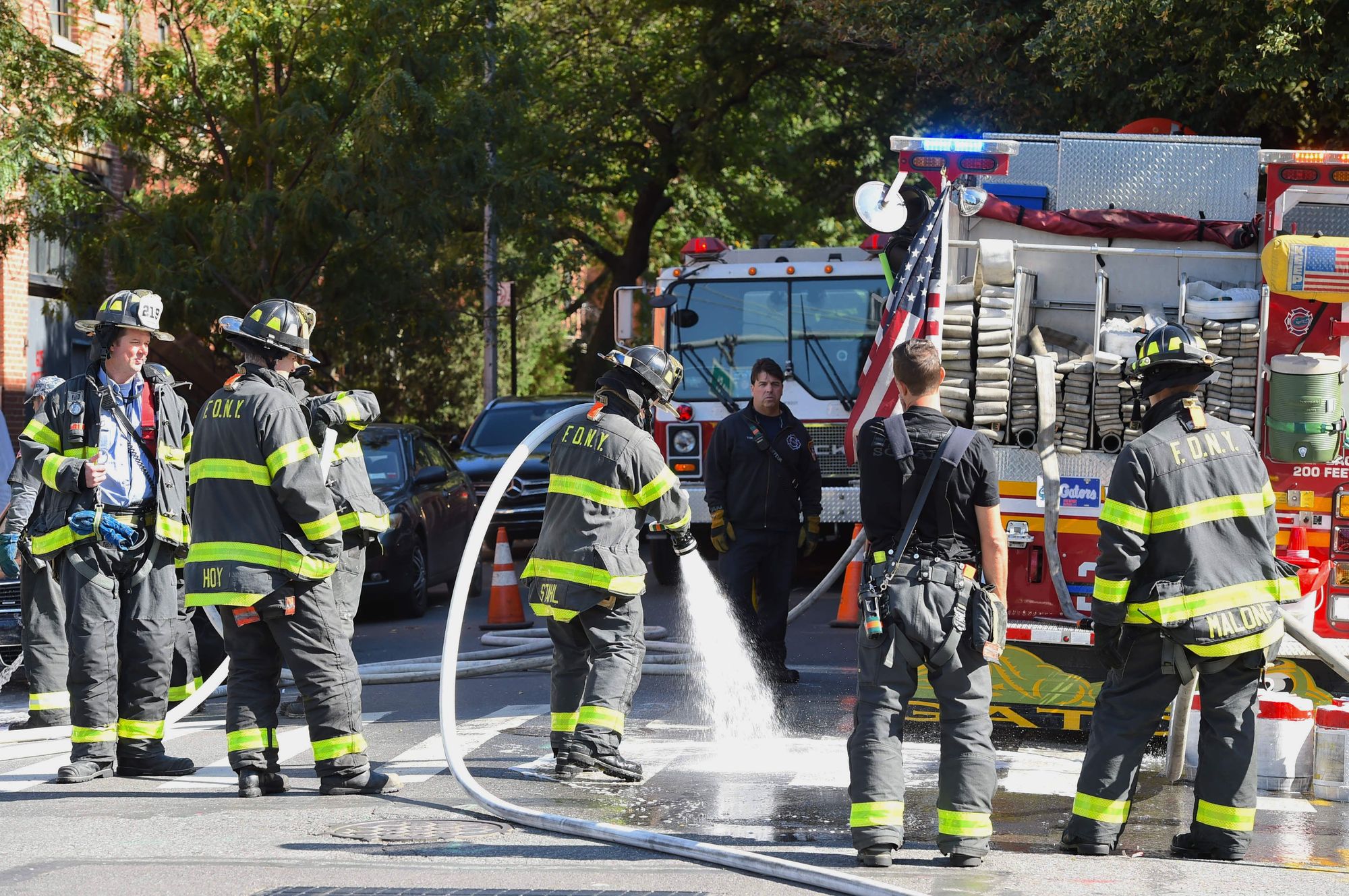 Residents of Warren Street and areas surrounding Fourth Avenue were evacuated because of the threat of combustion and explosion of the highly flammable gasoline.
Firefighters responded with foam units to absorb hazardous materials and neutralize the fuel in order to avoid combustion that could have caused injuries and severe damage to the neighborhood. Officials from the Department of Environmental Conservation, Office of Emergency Management (OEM), and utilities responded to ensure that the leak was contained and would cause no further damage.
Traffic was stopped both ways on Fourth Avenue during the initial operation.
Police said no charges had been filed against the driver at this time, however, officials from OEM said the state Department of Environmental Conservation would determine whether there was any wrong-doing by the driver. Officials said the company that owns the truck will be responsible for the cost of clean up.
Private contractors were expected to complete the clean-up by Saturday night. Traffic was restricted on Warren Street until the contractors could complete the work.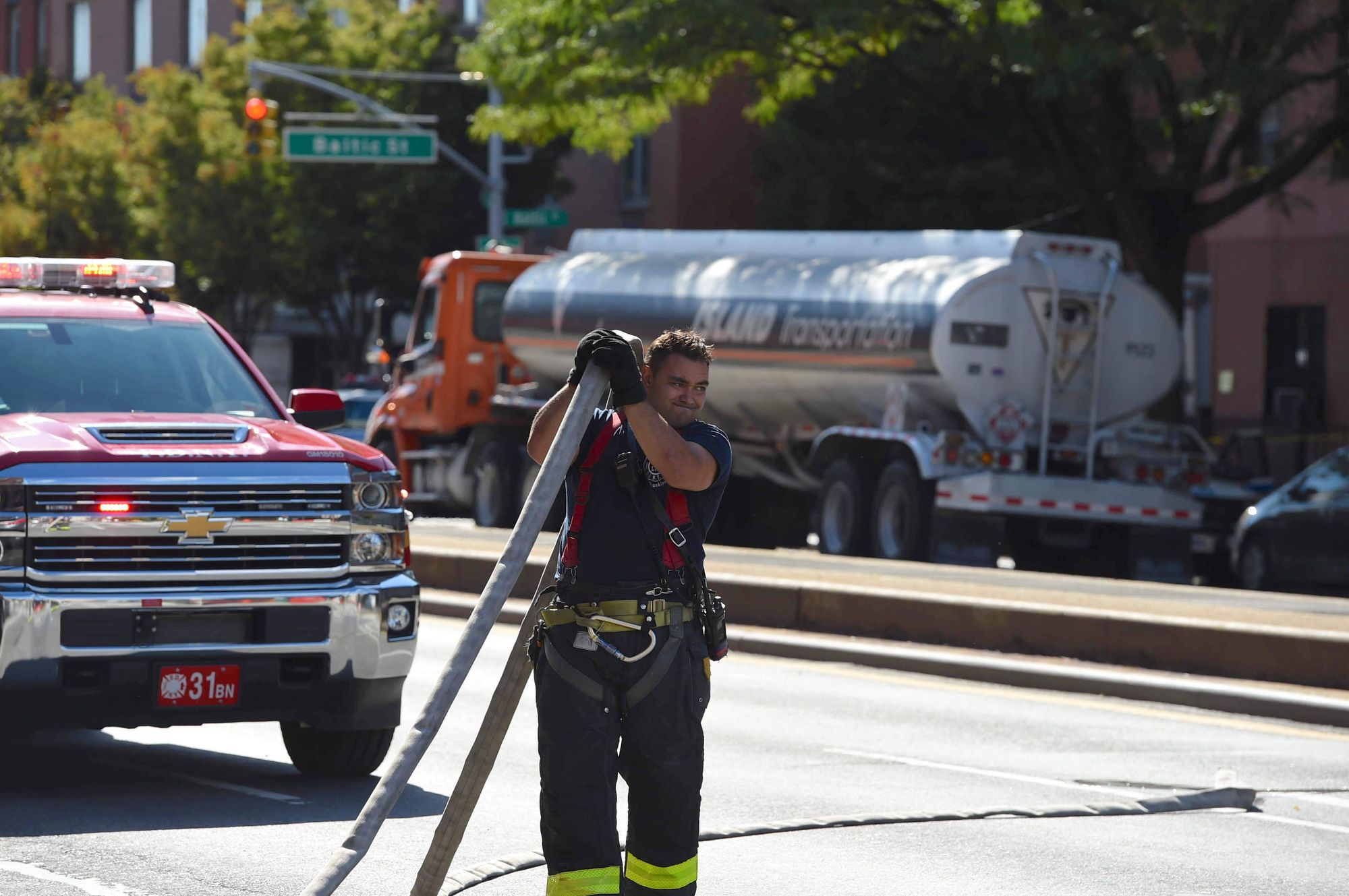 OEM officials said that while they did not think there would be further threat, urged residents to use caution and ventilate their homes and let faucets run for three minutes before using.