Let's Talk About Trucking, the Brooklyn Way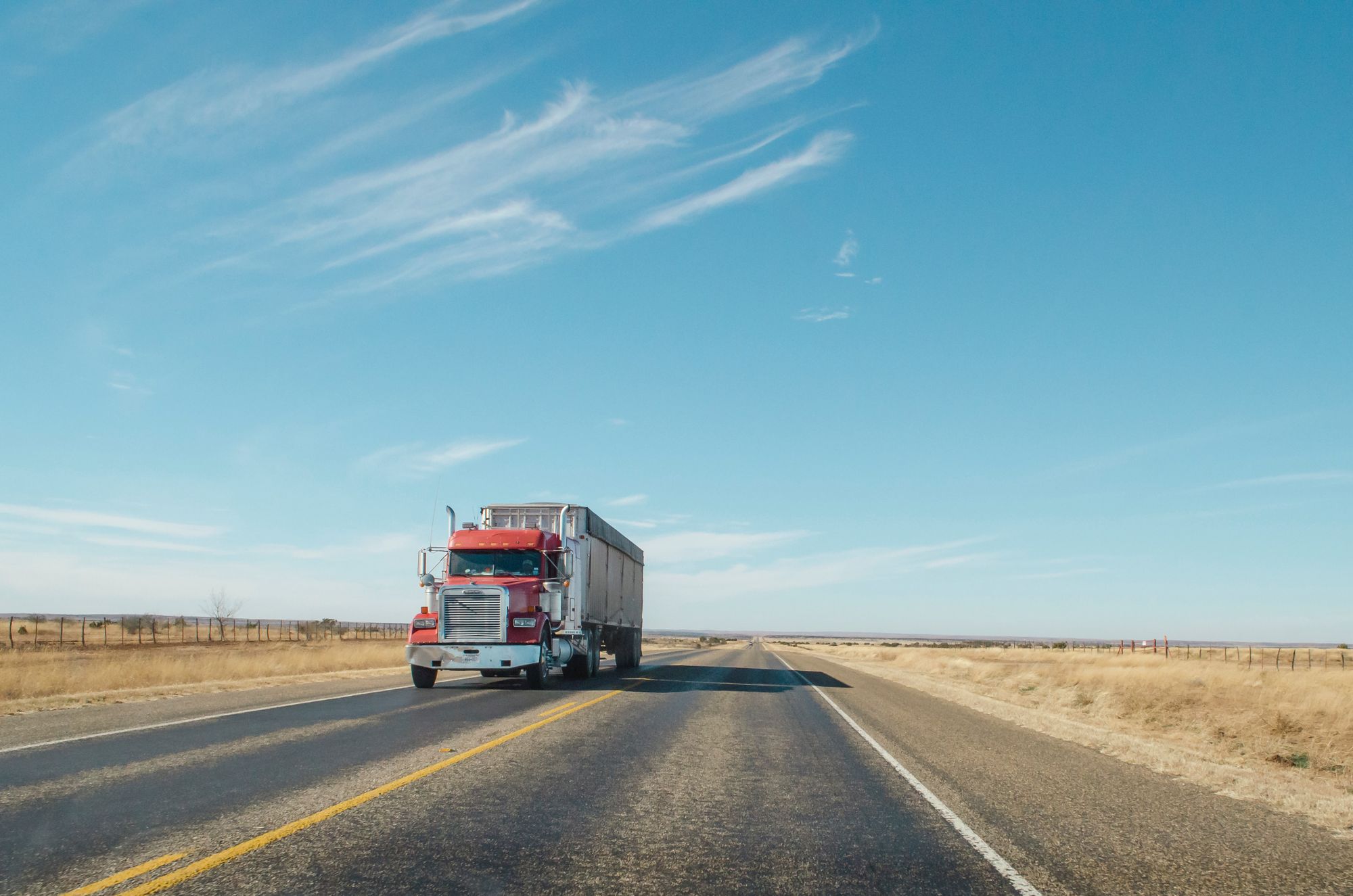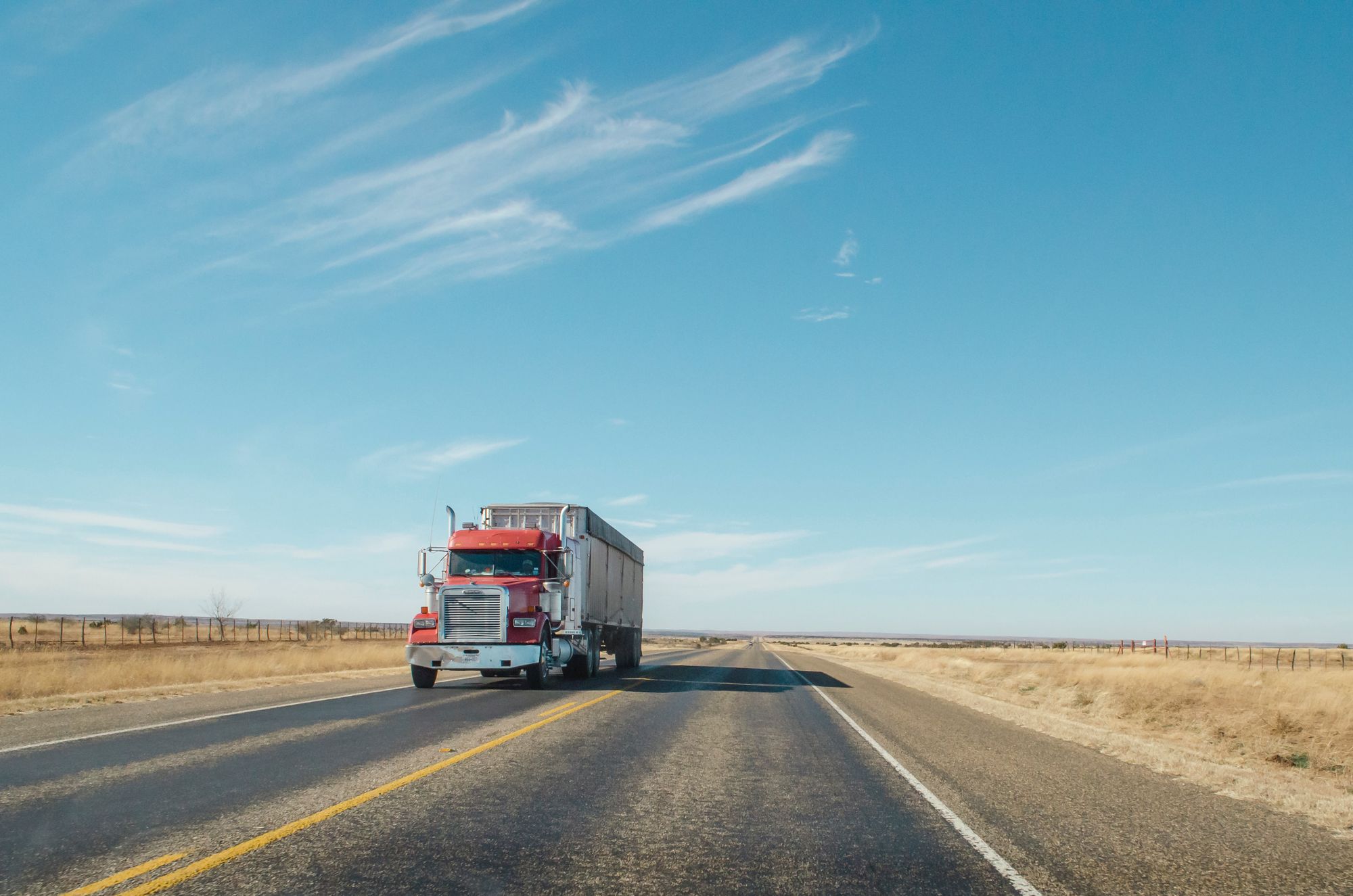 Aleksey Uvarov sits in the back of a solid white school bus by the pier in Red Hook on a chilly fall day. "DRIVERSTUDENT" is printed on the front. The US Mule Driving School  has no classroom, but this large parking lot by the waterfront is where Brooklynites learn the art of trucking.
Uvarov has been a trucker in Ukraine, Russia, and the United States. Now he's passing on his skills to his students.
U.S. Mule opened two years ago and is growing fast. Uvarov started with a single truck, a white tractor trailer with a Mickey Mouse decal on the rear window. Now he boasts a fleet of three trucks, two cars, and one bus. The young business just opened a second location in Red Hook.
The school started in Brighton Beach — an area nicknamed Little Odessa due to its large population of Ukrainian and Russian immigrants.
Most of Uvarov's students are Russian speaking. "In the Russian community, there used to be schools that didn't want to teach people. They just wanted to take money from them," said Uvarov. "That's why I started."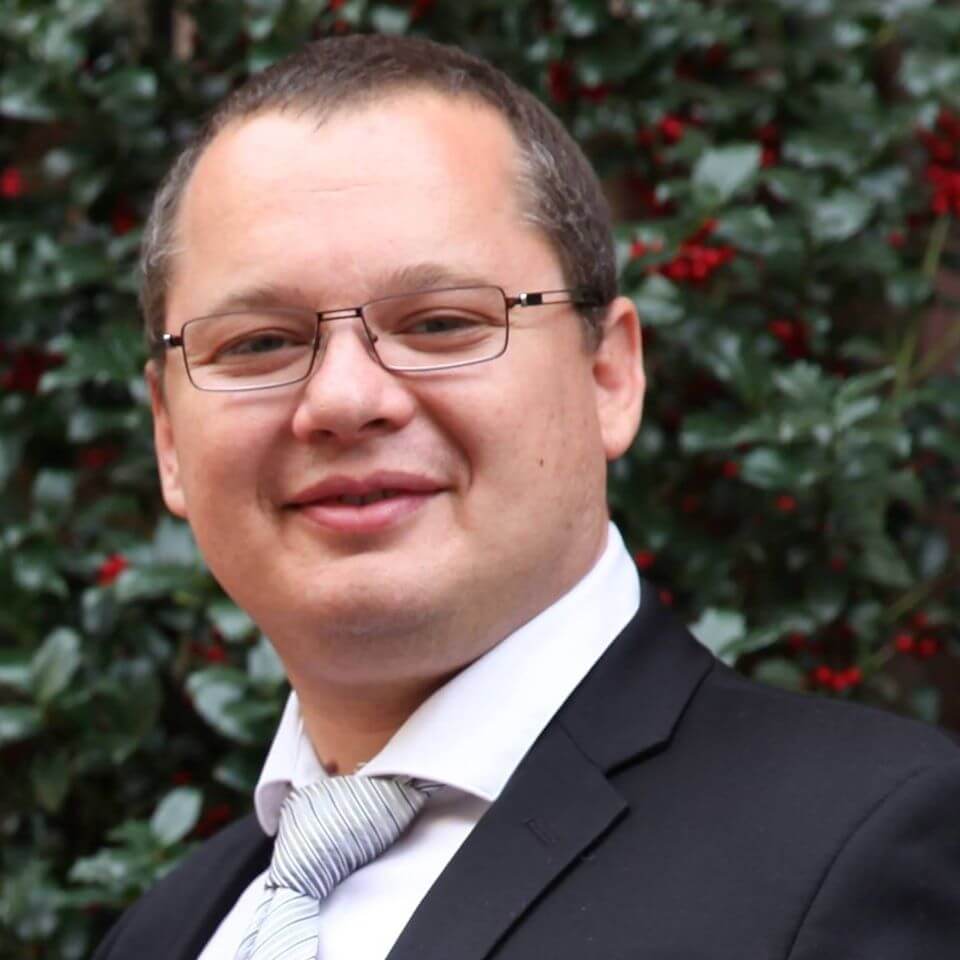 Uvarov was born in Ukraine. He was nine when the Soviet Union fell in 1991. "The collapse opened a lot of doors for middle class people," he said.
He became a truck driver at 18 and spent the next half-decade driving goods across Europe, Ukraine, and Russia.
Although the collapse of the Soviet Union was before his time, Uvarov worked with men who had been driving through the transition. Everyone started driving commercially, trucks brought new goods from western Europe and new equipment replaced outdated Soviet models.
"Trucks from [Soviet] Russia were like cave age," said Uvarov.
Fifteen years ago, he moved with his parents to the United States. He says he was looking for freedom of movement, speech, and business. "In Russia and Ukraine, the government wants to take your business when you reach a certain level," he said.
Uvarov admits the change would be difficult for some people. But he says trucking made the transition easy for him. "It's not really a big difference. Here you live in the truck. Over there you live in the truck. The quality of the equipment and quality of the roads are different. There are different duty rules, but it's pretty much the same."
In 2014 fighting broke out in eastern Ukraine between Russian-backed separatists and the Ukrainian military. Uvarov's family is from western and central Ukraine. He says they haven't been greatly affected by the war. He doesn't want to go into detail. He's more comfortable talking about the mechanics of air breaks and federal trucking regulations than geopolitical conflict.
In 2018 there were 3.5 million truck drivers in the United States, making it one of America's largest industries. Despite the industry's size, there is currently a trucker shortage. In 2017, the American Trucking Association estimated the industry needs to hire another 1.1 million drivers over the course of the next decade to keep up with demand.
This shortage is due to a massive turnover rate (89% in 2018) and a spike in industry growth. These issues are compounded by the fact that truck driver demographics skew older, and many will be retiring soon.
According to the Bureau of Labor Statistics, drivers working full-time make $43,680 a year on average. They're paid per mile though, so you could hypothetically make more. Uvarov says the legal limit is 10 hours of driving time per day. At the national average of $21 an hour, a 50 hour work week would net you over $50,000 a year with a month-long vacation.
Trucking is a tough job, but, due to the shortage, those with the qualifications should be able to find work easily.
That's what Uvarov is here to do. "I am happy. Every day I enjoy helping people to learn to go on the road so they can make money."
Uvarov is extremely comfortable behind the wheel, but trucking can be dangerous for even experienced drivers. When he was driving, he would think of everything that could go wrong — every swerving drunk driver, road raging maniac, or drowsy speeder that could send him careening into a ditch. To him, that's how a good truck driver stays sharp during a mind-melting 14-hour shift.
"It's very exhausting," said Uvarov. "You're sleeping in the truck. You're taking showers at truck stations and gas stops. You don't see your family. Sometimes you can be away for a few months."
The life he left behind is contrasted by the success of his new business. Uvarov estimates that a couple thousand students have taken his classes since the school opened two years ago, and a second location holds the promise of more growth. A part of him still longs for the road though.
"Of course I miss it," Uvarov said. His tone implies he's surprised anyone would think otherwise.