Trio Behind $1 Million Eel Heist Caught Slinging Seafood At Dyker Heights Dim Sum Spot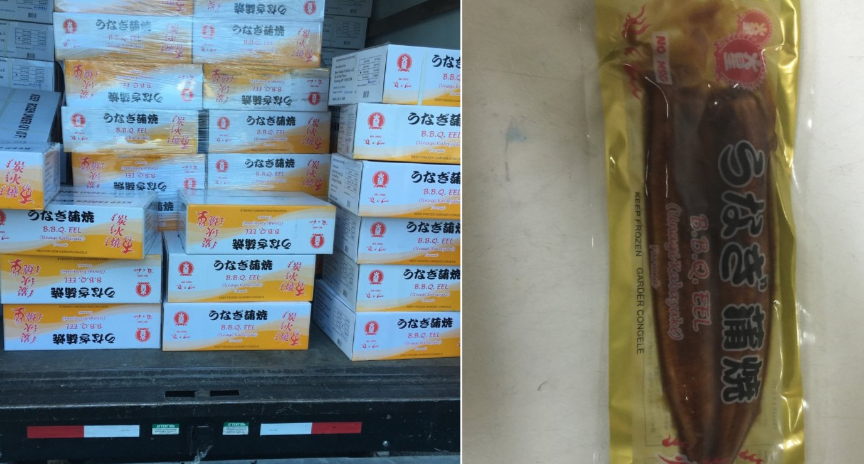 Three seafood smugglers were arrested in Dyker Heights Monday for stealing a shipment of eels valued at more than $1 million from a New Jersey shipping terminal.
Using fraudulent paperwork, Wei Da Li, 39, Sheauloon Yat, 51, and Fa Deng, 36 are accused of swiping 2,000 boxes of eels that had arrived from China on June 1, according to police. They were nabbed trying to unload the expensive sea critters at a warehouse on 8th Avenue and 66th Street at 2:50pm.
The owners of the shipment, the Flushing-based Mars Global Trading, cooperated with police to conduct an elaborate sting operation with police, reports the NY Post. They inquired about buying back the goods, and were led to a warehouse with 745 boxes of eels, not including the 200 eel boxes that were loaded on the truck.
The 66th Precinct tweeted out a photo of the cases that were found on the bandits with the hashtag #somethingfishy.