Treyger Wants To Use Lottery Profits To Fund Scholarships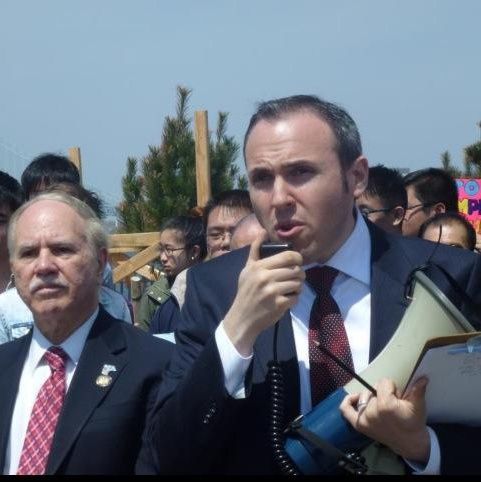 City Council hopeful Mark Treyger is demanding that state funds be spent more responsibly. Treyger, a longtime aide to Assemblyman William Colton, wants to see state lottery profits spent on scholarships.
According to a report in the New York Post, Treyger, who is also a New Utrecht High School teacher, was angered over the suspension of the "Leaders of Tomorrow" scholarship. The program, which provided a $5,000 scholarship to a student of each high school in the state, was halted in 2010. Yet, he notes, the lottery made a record $2.9 billion profit last year.
"It's an outrage that despite posting record profits, the NYS Lottery cannot find the money to fund this vital program," Treyger told the Post.
Treyger also pointed to what he considers misplaced priorities by New York lawmakers as they are strongly pushing to expand casino construction across the state.
"And as Albany debates whether to expand casino gaming throughout New York, how are families supposed to trust that they will be protected in that process when an important program funded by a profitable existing gaming effort cannot be maintained? In addition to being patently unfair, leaving this scholarship program unfunded hurts our state," Treyger said.