Tree Limbs With Dog (For Scale)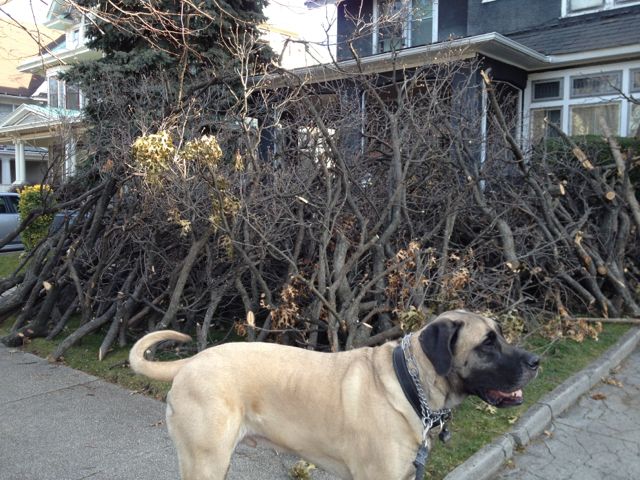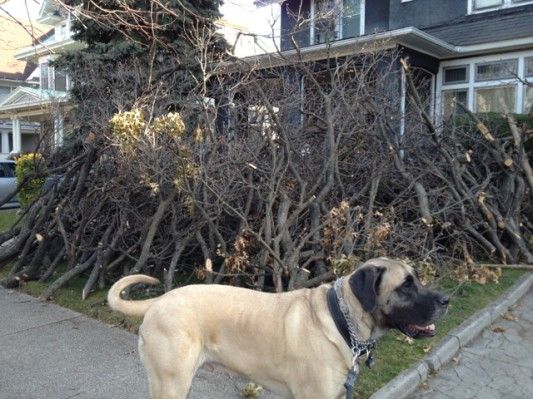 Julee passed a mass of cut branches on a lawn on East 18th Street, and had her mastiff, Stanley, pose to provide some scale.
Take a photo in the neighborhood lately? Send it to ditmasparkcorner@gmail.com, add it to the Ditmas Park Corner Flickr group, or tag it #ditmaspark on Instagram, and we'll post it on the blog.