Spring Tree Giveaways Start This Weekend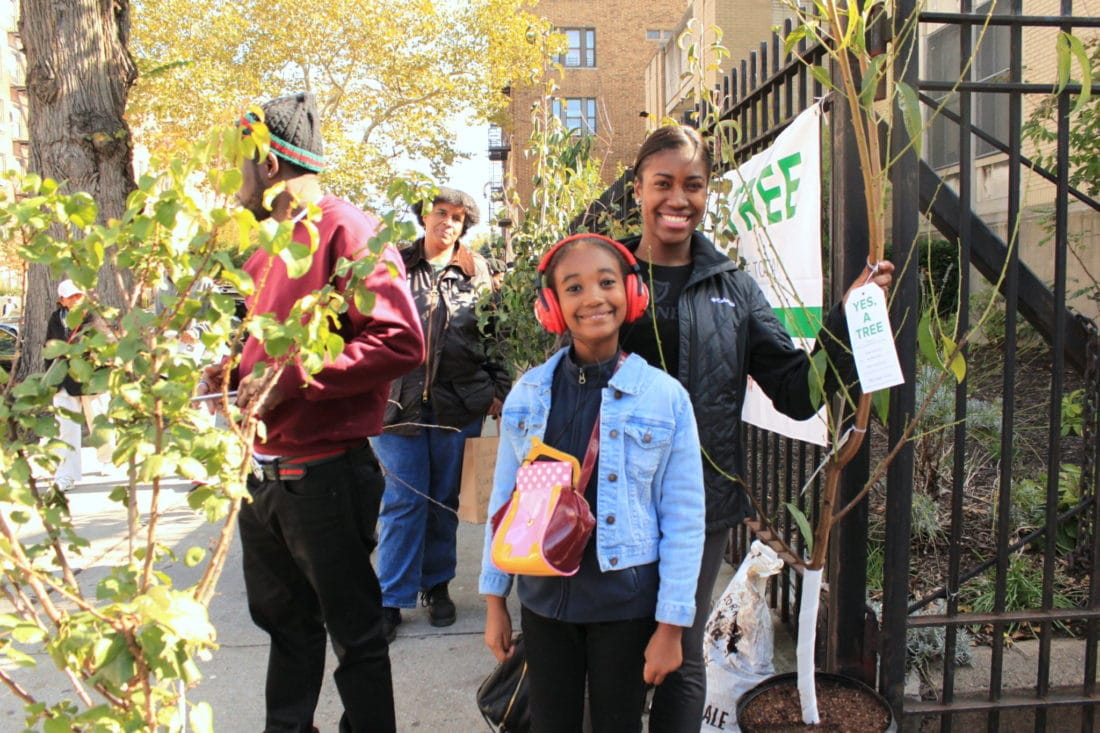 Spring may not have exactly sprung in Brooklyn yet, but Brooklynites should get ready for the good weather anyway—and register to pick up a free tree!
Through the New York Restoration Project (NYRP) and the city's MillionTreesNYC program, the tree giveaway includes popular tree varieties such as dogwoods, juneberries and peach trees. So far, the NYRP has given away tens of thousands of trees to plant in NYC!
Events are coming up as soon as this weekend, so be sure to find the nearest place to pick up your new tree.
Wyckoff House Museum
5816 Clarendon Rd, East Flatbush
Saturday, April 21 from 11:00 am – 1:00 pm
Brooklyn Public Library – Homecrest Branch
2525 Coney Island Ave, Sheepshead Bay
Saturday, April 28 from 12:00 – 2:00 pm
Friends of Brower Park
Brooklyn Ave and Prospect Place, Crown Heights
Saturday, April 21 from 11:00 am – 1:00 pm
A full list of giveaway sites can be found at nyrp.org/trees. To pick up your free tree, you must agree to:
plant in one of the five boroughs.
keep trees properly watered and maintained.
plant your tree in the ground of your yard and NOT along streets or in parks
If this will be your first time caring for a tree, an NYRP representative will give you helpful tips, which includes:
Keep trees properly watered and maintained, with access to clean air.
Do not plant the tree along streets, in city parks, in containers, terraces, balconies or on roofs.