Tree Falls Onto House On E. 19 St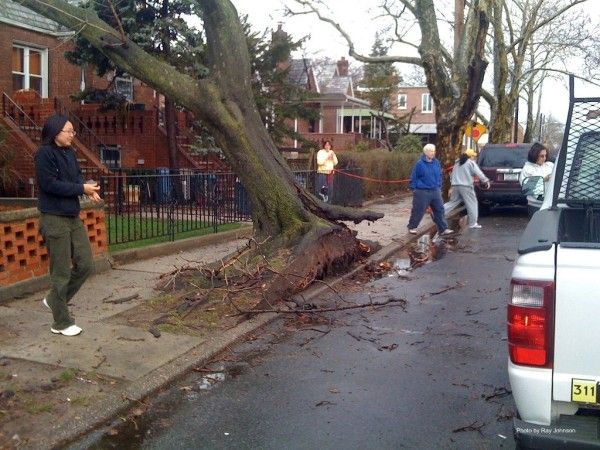 The high winds during yesterday's storm on Saturday, March 13, 2010 has uprooted this tree on East 19th Street, between Avenue Y and Avenue X. Park officials were on the scene assessing the situation.
Passersby were checking out the situation, apparently glad that the tree didn't fall onto their house!