Deadly Car Accident Haunts Sheepshead Family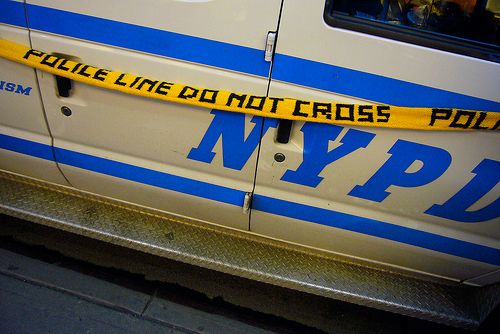 A Sheepshead Bay family is still mourning months after 27-year-old family member Yuliya Hermanska was tragically killed in a car accident, according to a report by the New York Daily News.
Hermanska was killed on March 23 when she left her Sheepshead Bay apartment to go shopping. She was struck when a 66-year-old driver jumped the curb and hit her. The New York Daily News described the situation that led to Hermanska's death.
Police say the driver, Mikhail Nulman, was issued a summons for blowing through the red light at Ocean and Voorhies Aves. He swerved to avoid a collision with a turning car but lost control and mounted the curb, driving nearly 70 feet on the sidewalk and striking Hermanska and two teenage girls, both of whom survived, according to police accounts.
The tragedy hit Hermanska's family hard. She was a bright lawyer who spoke three different languages and was engaged to be married to fiance Vitaly Obodovsky.
"I keep on asking myself, 'Why did you let her go to the store?'" Obodovsky told the Daily News.
Uliana Hermanska, Yuliya's mother was also devastated and has been left wondering whether her daughter will ever see justice. The family's lawyer, Edward Steinberg, told the Daily News vehicular fatalities involving 'out-of-control' drivers, who were not intoxicated or on drugs or alcohol, fail to inspire prosecutors to act quickly.
Steinberg claimed he called the Brooklyn district attorney's office for details but hasn't heard anything back. The DA's office denies this charge and offered that the family should come in whenever they like to help the investigation along.