The Best Bensonhurst Pizzerias, According To Our Readers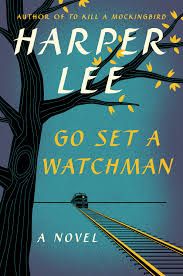 Mama mia, what a pizza!
We were looking for someplace new to grab a slice last week, so we turned to our Facebook and Twitter readers to find out what they thought the best pizzerias in the area are. We asked that they put aside L&B Spumoni Gardens, figuring the tried-and-true neighborhood staple was too easy a fall back. What we got back was scores of comments naming 18 pie-tossing locales as among the area's best.
Reader Jennifer Thorpe-Moscon weighed in, saying, "Casa Bella on Cropsey has amazing vodka and brick oven pies. Delivery can take awhile but it's worth it." That was seconded by Jonathan Cellura, who had a few others to add: "Europa, and Casa Bella are the best higher end Pizzeria's in the neighborhood. As far as regular pizza places…. J&V, and Da Vinci are the best." Europa also got a very straightforward "mmm" from Kristin Angela Sbrigato.
Meanwhile, Joe Vaccarino jumped in to say that Da Vinci's also serves "THE BEST SICILIAN." We know he means it because it's in all caps.
And sometimes it's not just about the flavors, it's about the hours. Mara Mendez swooned over Pizza Den, offering some heart emoticons for the fact that "they stay open until 2am."
Reader Rita Meade didn't offer up a live one, but instead lamented the closing of Valentino's on 86th Street and 17th Avenue, which she said was the best, "but now it's gone."
The full list of those recommended by our readers is below (in no particular order), along with a map of their locations.
Have you been to any of these? How do they rank? What's missing from our list? Let us know in the comments!
View Larger Map
Pizza Den 8521 18th Ave, Brooklyn, NY
Da Vinci Pizzeria 6514 18th Ave, Brooklyn, NY
La Casa Bella 2579 Cropsey Ave, Brooklyn, NY
Lenny's Pizza 1969 86th St, Brooklyn, NY
Europa Pastry Shop & Pizzeria 6423 20th Ave, Brooklyn, NY
Pizza D'Amore 8949 Bay Pkwy #A, Brooklyn, NY
Papa Mike's Brick Oven Pizza 7416 20th Ave, Brooklyn, NY
La Bella Pizza 8509 20th Ave, Brooklyn, NY
Mama Mia Pizza 2337 Bath Ave, Brooklyn, NY
Vic's Pizza 288 Kings Highway, Brooklyn, NY
J & V Pizzeria 6322 18th Ave, Brooklyn, NY
Pizza Daddy 6422 Bay Pkwy, Brooklyn, NY
Ciccio Pizza 207 Ave U, Brooklyn, NY
Krispy Pizza 7112 13th Ave, Brooklyn, NY
Brooklyn Pizza Joint 1406 86th St, Brooklyn, NY
Labella Pizza Express 2178 86th St, Brooklyn, NY
Aurora Pizza 7624 17th Ave, Brooklyn, NY
Tony's Pizzeria 7623 13th Ave, Brooklyn, NY