Tonight: Impromptu "We Survived The Earthquake Party!" At Wheelers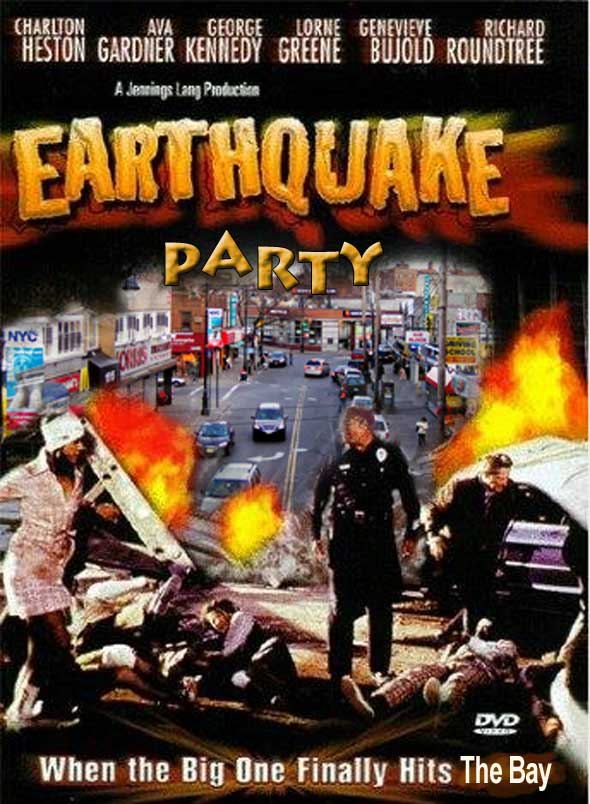 To help celebrate one of the biggest non-events in Sheepshead Bay, we decided to create a real event – The "We survived the eathquake party!" tonight at Wheeler's.
We know, we know. You were all terrified of the earthquake. You feared for your lives, you called for your mothers, you wailed in the corner. There, there. It's okay. Sheepshead Bites is here, and we're cobbling together the crew to pat you on the back, stroke your hair and give you some warm milk.
Or cold beer.
From 7:00 to 10:00 tonight, join the Sheepshead Bites staff as we celebrate surviving Sheepshead Bay's largest earthquake in 18 years. Really, they're going to make epic made-for-tv-movies about this. It'll air on Lifetime, for sure.
Anyway, come down to Wheeler's Bar (1707 Sheepshead Bay Road), where we'll be throwing caution to the wind with drink specials of buy one – get one free buds, bud lights and well drinks at the bar only.
Oh, and we'll have some leftover Sheepshead Bites Night @ MCU Park commemorative shirts available for sale tonight at Wheeler's for the low, low price of $10 each. Hell, it's a survival party – how about two for $15!