TONIGHT: HOPE 2012 Canvasses Streets Of NYC For Annual Homeless Census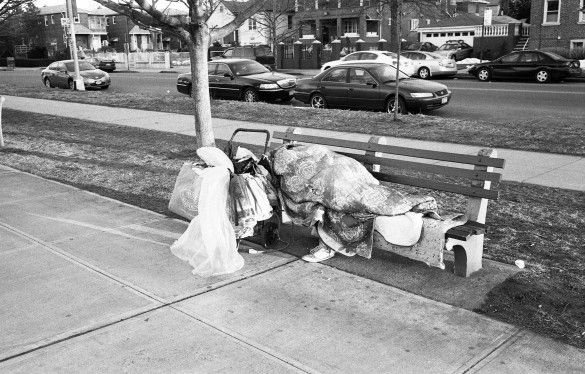 According to 2011 statistics proffered by NYC Department of Homeless Services' Homeless Outreach Population Estimate (HOPE), there are 2,648 homeless individuals living on the streets of New York City. While down 40 percent from 2005's estimate of 4,395, that's still 2,648 human beings too many.
Tonight, HOPE will conduct its annual estimate and they are in search of 3,000 New Yorkers to help them canvass parks, subways, and other public spaces in order to best determine the number of people living unsheltered throughout the city, and how to help them.
From HOPE's website:
The information gathered by volunteers during HOPE 2012 is critical to our ongoing efforts, but we need your help to make it possible. We need more than 3,000 volunteers, who are 18 years-old or older, to give just one night of their time to help count the number of New Yorkers living on city streets. We will provide you with all the training you will need to conduct the survey on the night of HOPE plus a quick, convenient online orientation when you register to give you the basics.
You can still sign up for HOPE 2012 and help make an impact in reducing the number of homeless New Yorkers living on the street — and if you sign up, be sure and tell Sheepshead Bites about your experience by emailing nberke [at] sheepsheadbites [dot] com.
For additional information, call 311 (in any borough of New York City), (212) NEW-YORK (212-639-9675, outside of New York City), (212) 607-5366 (HOPE Helpline), email hope@dhs.nyc.gov or click here to go to their website.