Tong Xiu Hot Pot Opens On 18th Avenue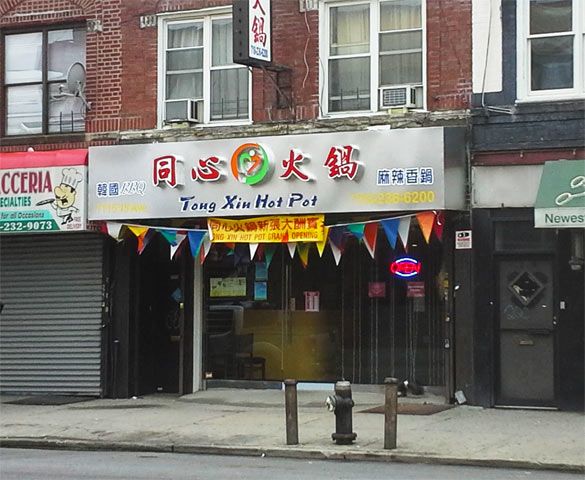 Tong Xiu Hot Pot has opened at 7116 18th Avenue, replacing Tenzan, a Japanese and sushi joint.
For those who've never tried hot pot, I recommend giving it a shot. I recently schlepped out to Flushing with some more experienced Asian adventurers to try it for the first time. They bring over a giant bowl of boiling, seasoned water with a variety of herbs and veggies simmering in it. It's placed on a heater and continues to boil at the table, while you take meats and veggies of your choice and cook them in the water. You can pull them out and eat them separately, or slurp the whole darn thing down as a hearty soup. It's a fun and tasty way to waste a few hours with friends or family around a dinner table.
Welcome to the neighborhood, Tong Xiu!