Tomorrow: Mets Legends Sign Autographs At Kings Highway Citibank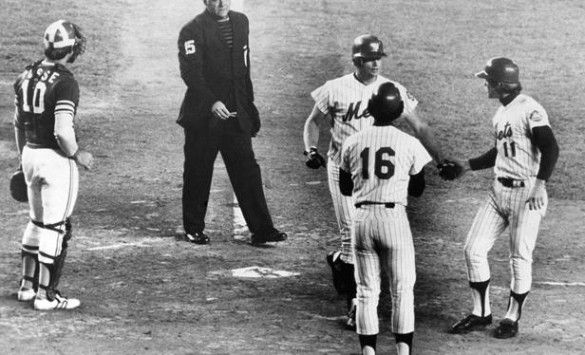 Beloved New York Mets legends and All-Stars, slugger Rusty Staub and second baseman Felix Millan — members of the New York Mets Alumni Association Presented by Citi — will be signing autographs and greeting fans from 12:00-1:30 p.m., July 24 at Citibank, 1501 Kings Highway. The event is in support of Citi Tuesdays, a program designed to provide added value to Citi customers and Mets fans.
Staub, also known affectionately to Mets fans as "Le Grande Orange" because of the shock of red hair the slugger sports atop his head, was an integral part of the Mets team that won the National League pennant in 1973. After he retired from baseball, he was inducted into the New York Mets Hall of Fame in 1986, the same year the Mets won their second World Series championship. Legions of longtime Mets fans will not soon forget "Rusty Staub Day" on July 13, 1986 at Shea Stadium, in which fans and teammates alike donned fluorescent orange wigs in honor of #10.
Millan, known as "The Kitten" — aka "El Gatito" — was Staub's able-bodied teammate on the famous '73 team, which battled the dominant Oakland Athletics in that year's World Series. Batting a very respectable .279 lifetime average, El Gatito, whose curious batting stance was captured on a #245 1976 Topps baseball card, made appearances in three All-Star games and won two Golden Gloves for his nimble-mitted athletic prowess on the baseball diamond.
For more on Citi Tuesday, go to www.mets.com/citituesdays or visit the Citi Tuesday information booth located by the Shea Bridge at Citi Field on every Citi Tuesday. Citi customers who show their Citi credit or debit card at the booth will receive a $10 gift card (supplies are limited, offered on a first-come, first-served basis) valid at Citi Field retail stores, concessions, restaurants, clubs, in-seat service and ticket window locations. Additional Citi Tuesday offers are available.