Tomorrow: Education Council To Discuss Charter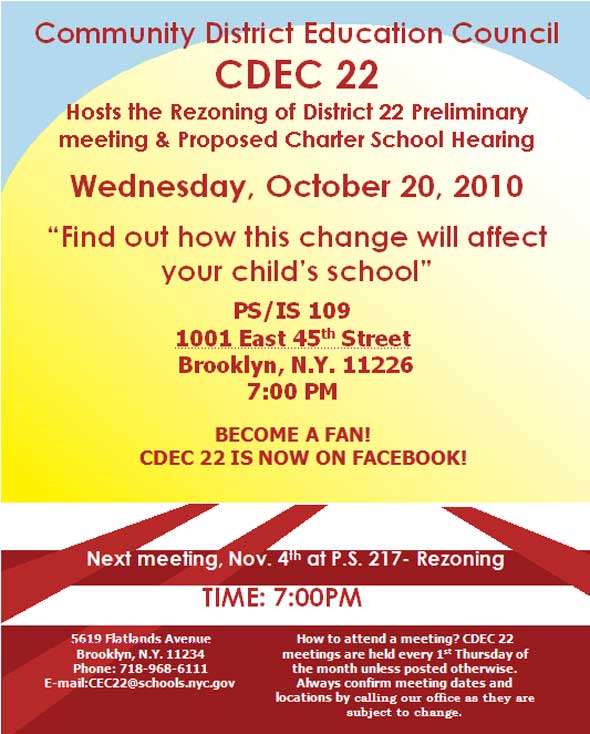 Above is the flier for tomorrow night's Community District Education Council 22 meeting, where they'll be discussing the location of the Joint Military and Maritime Charter School. The CDEC 22 covers most of the public schools in and around Sheepshead Bay and provides community input to the chancellor of education regarding local issues – including the placement of charter schools.
The Joint Military school has applied to be located within the district, and will house some 400 students in grades 9 to 12. It will be operated in a partnership with the U.S. Army and Coast Guard JROTC Program. You can view the charter's application online.