TOMORROW: Book Signing With DA Hynes Commemorates Howard Beach Case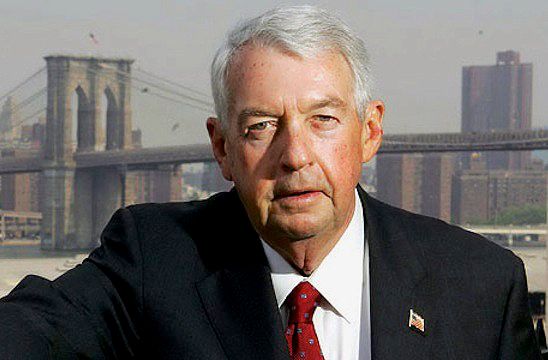 The public is cordially invited to attend a complimentary* book signing featuring six-term Kings County District Attorney Charles J. Hynes, to commemorate the 25th anniversary of the Howard Beach incident and the re-release of his book, "Incident at Howard Beach."
The DA's book signing will be held at the Law Office of Baron Associates P.C., 2509 Avenue U (between Bedford Avenue and East 26th Street), January 17 from 3:00 to 6:00 p.m.
For those of you too young to remember, here is the book's description, which paints an apt picture of the racial turmoil that enveloped our city more than 25 years ago:
In December of 1986, "Howard Beach" became a code all over the world for the worst in racial tensions. The story behind the Howard Beach incident, its investigation, and the subsequent trial is a story of hatred, brutality and deceit; of media outcry, political shuffling, and public manipulation: of a cast of characters ranging from petrified politicians and outraged black activists to the quiet citizens of an insular suburb. But it was up to one man to bring the case to trial and steer it to its fair conclusion: Special Prosecutor Charles J. "Joe" Hynes. Incident at Howard Beach is his story — a riveting and candid exposé of his fight to discern what really happened that night, his struggle to make a coherent case out of those events, and the battles and tactics he used during the trial a year later in state supreme court. From the on-site investigation through jury selection, behind-the-scenes deal-making and trial deliberation, here is everything that led to the convictions and helped to quiet a city in turmoil.
*According to a spokesperson from Baron Associates P.C., you are guaranteed a free book** as long as you RSVP. If you have not yet made your RSVP, and there are still extra books, those will be distributed as well.
** Because of demand, organizers have asked we change the above to first 100 RSVP's received a free book. (Update: 8:15 p.m.)
To RSVP, call Baron Associates P.C. Office Manager Eugene Burko at (718) 934-6501 or email him at eugene.burko@baronassoc.com.