Tomorrow: Chipp Gives Free Pizza To College Students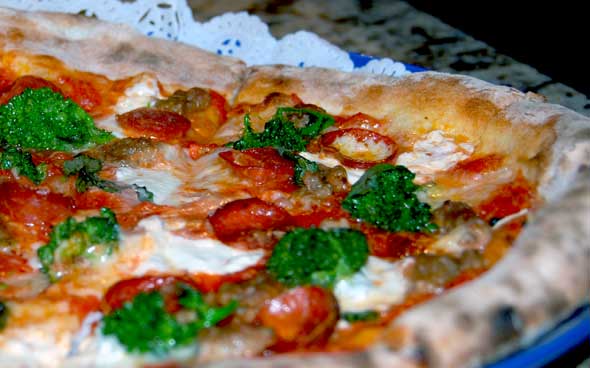 Chipp Neopolitan Pizza, at 2971 Ocean Avenue, is celebrating its grand opening tomorrow by feeding the poor… college students. Poor college students. Well, not necessarily poor – but hungry. They'll be feeding hungry college students.
Sure, the pizzeria has enjoyed a successful "soft" opening for several months now, with sales partially fueled by the controversy it sparked by talking smack about pizza legends at Totonno's, DiFara's and Grimaldi's. Or maybe it's that it's owned by former Apprentice star Lenny Veltman. Or, heck, perhaps people even like the pizza!
To get down to the nitty gritty, Chipp is offering a free pie for one day only to college and university students, faculty and staff, as long as a valid academic ID is presented. So, if you're a student, of have a really good fake student ID or something, get a free pie. And tell them you read about it on Sheepshead Bites.
Also, tell them to tell their Williamsburg-based PR firm that Ocean Avenue and Avenue Z is not Coney Island. If need be, we can send over this map to give them a little refresher on hipster geography.