Tom Collins Plays His Heart Out In His New Home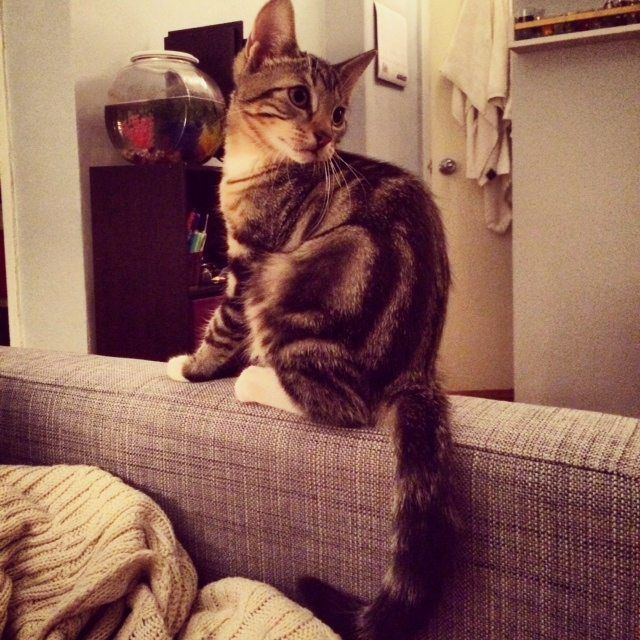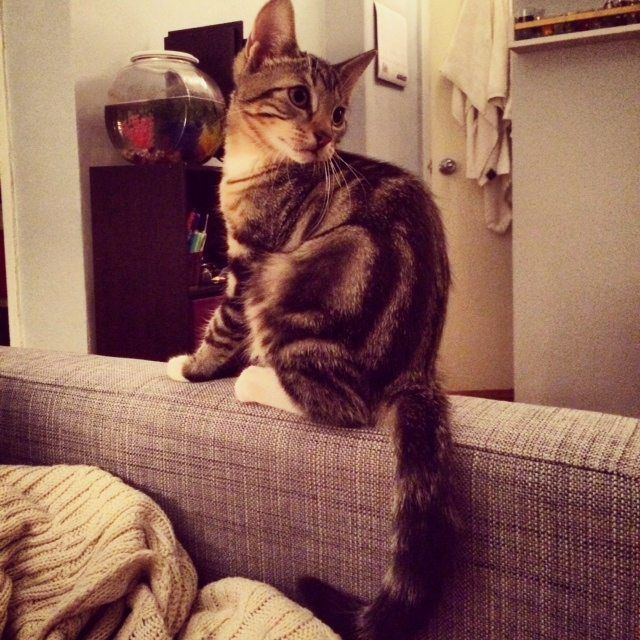 Neighbor Haley emailed us these photos today and let us know that she and her boyfriend have just adopted Tom Collins, an adorable kitten that neighbor Elizabeth had been taking care of after he was born behind her building.
"We had planned on checking shelters when we saw the notice about Tom Collins," Haley wrote to us. "We contacted Elizabeth immediately, and she was great!"
Haley continued:
We had a wonderful experience adopting through the Brooklyn Bridge Animal Welfare Coalition. The organization catches and releases stray animals to spay or neuter them on their own time- it's a great thing for the neighborhood! They also pick up the kitten for their fist set of shots and to get spayed or neutered after they are adopted (so convenient!) Tom Collins has been a wonderful addition to our apartment and we are so happy to have him!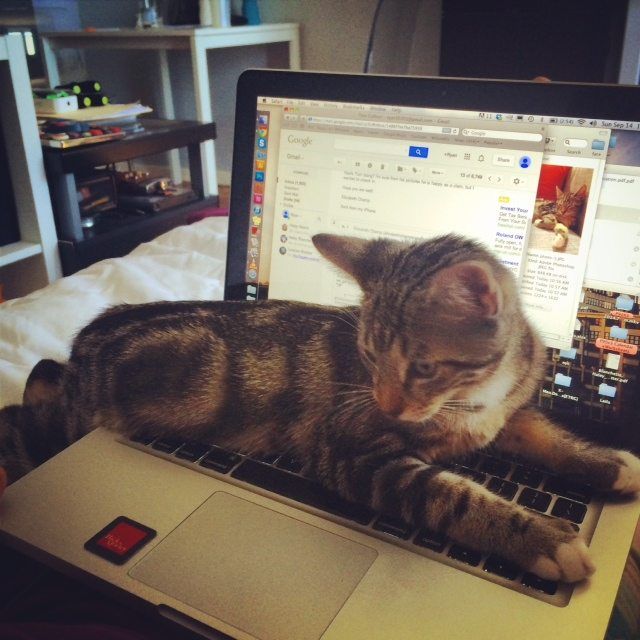 We're so happy to hear that Tom Collins has found a great new home!
Share photos with us at editor@ditmasparkcorner.com, in the Ditmas Park Corner Flickr group, or tag them #ditmaspark on Instagram, and we'll post them on the blog. Also, like us on Facebook, follow us on Twitter, Pinterest, and Instagram, and subscribe to our daily newsletter!