A Toddler Was Hit By A Car in Bensonhurst. At First, The NYPD Said It Didn't Happen.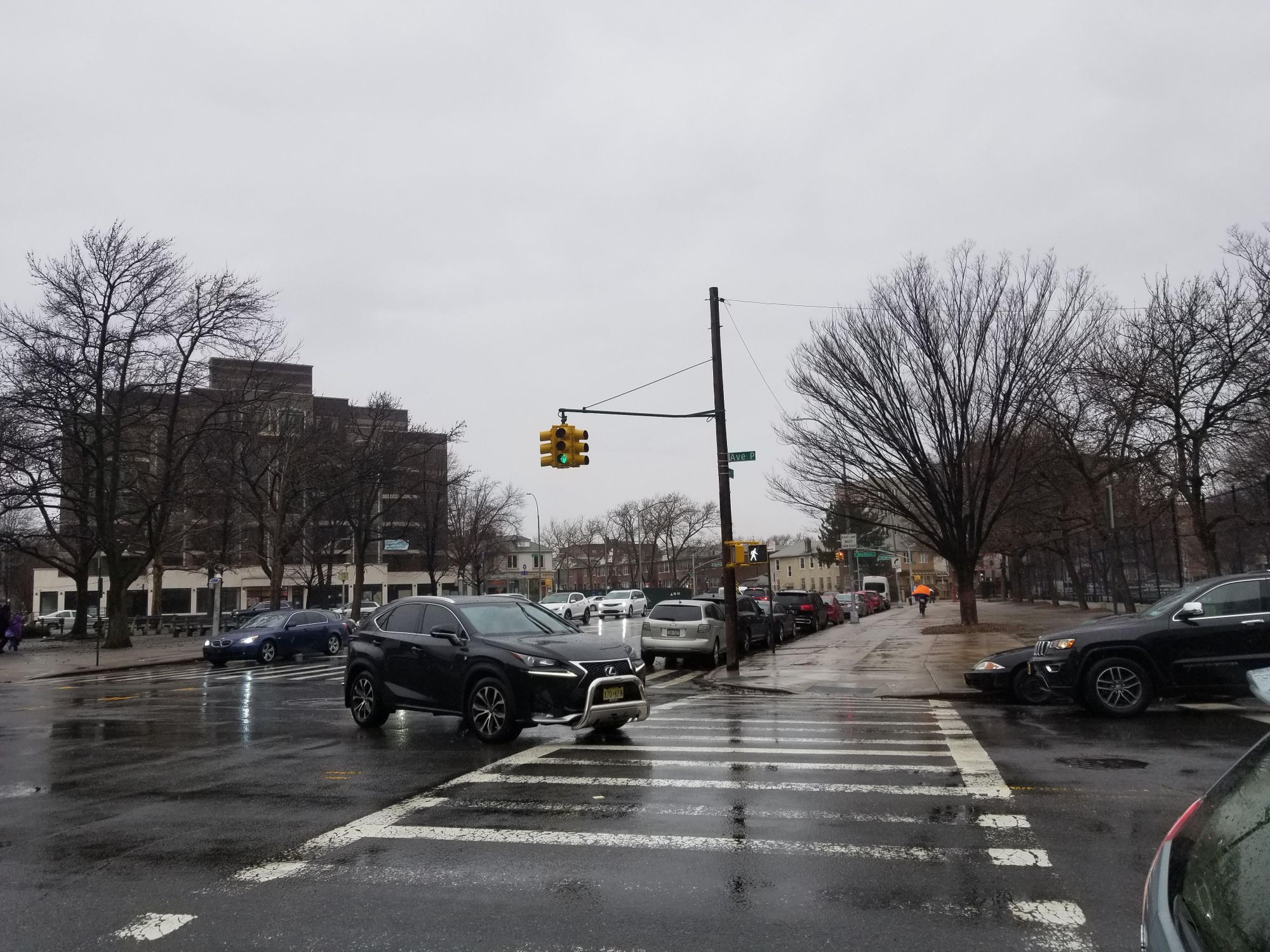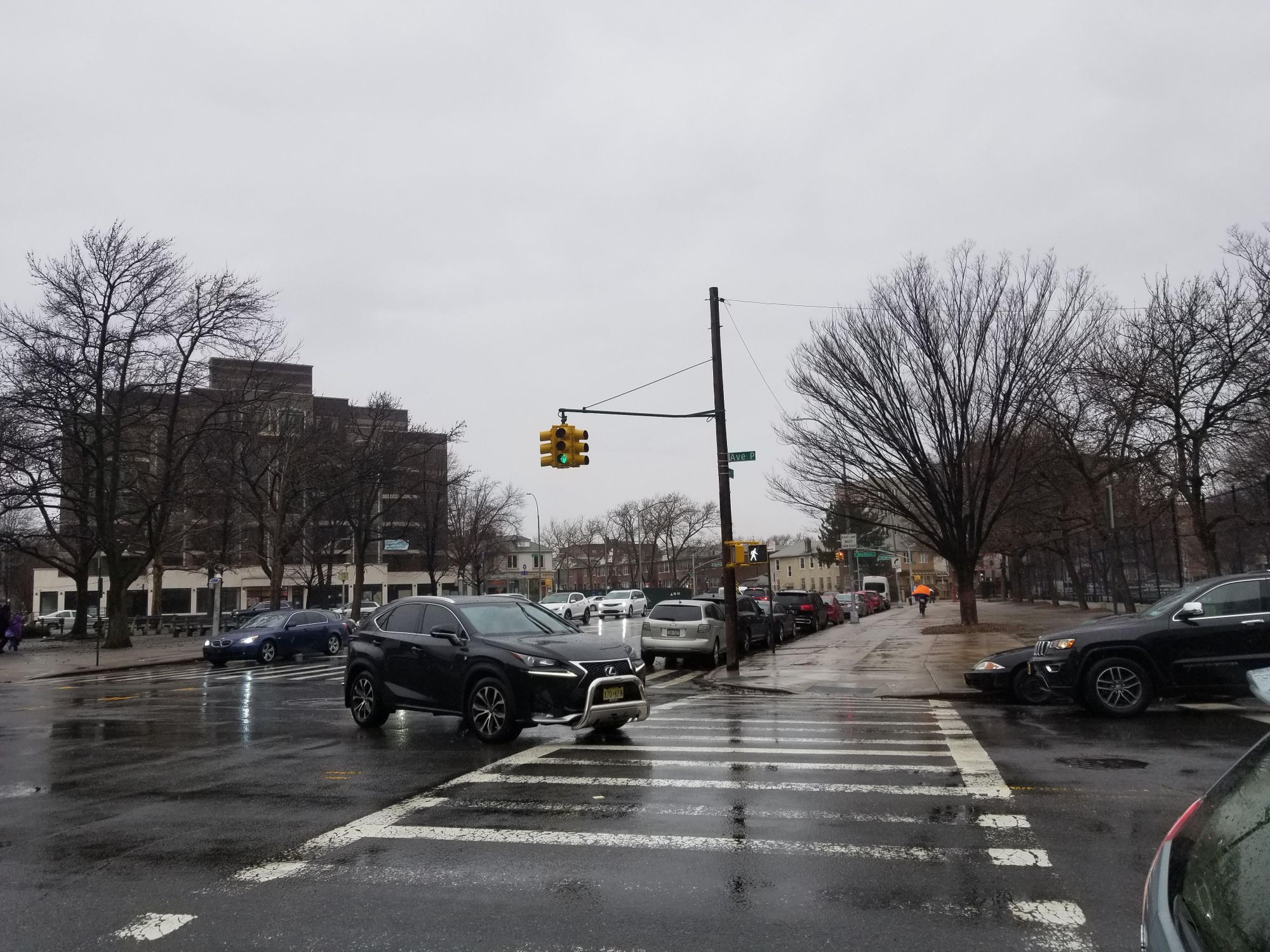 BENSONHURST – A three-year-old child and a 42-year-old woman were crossing the street when a car making a left turn struck them both in a school zone, landing them in nearby hospitals on March 20.
Only this morning, March 22, did we finally get confirmation and details on the accident – almost 48 hours after the incident – a timeline that raises questions we aren't immediately able to answer about how the city is tracking the pedestrian accidents that are central to Mayor De Blasio's "Vision Zero" promise.
The incident took place on Wednesday, March 20 shortly before 11:30 a.m. right by the entrance to the Lucretia Marcigliano Campus that is home to three elementary and one middle school. On the one side of Avenue P is the school, on the other Seth Low Playground. It is a "School Slow Zone," meaning vehicles are required to slow down from 30 mph to 20 mph.
Cops say a 58-year-old man was driving his 2016 Ford southbound on Stillwell Avenue. He then made a left turn heading eastbound on Avenue P when it was his turn. At the same time, a 42-year-old woman and a three-year-old kid were crossing the street on the crosswalk with the walk signal. The car struck them both.
Police say the woman was taken to NYC Health + Hospitals/Coney Island and the toddler was taken to Maimonides Hospital. Both are said to be in stable conditions.
Witnesses tell us that the car was making the left turn with great speed just as a group of pre-school age children was finishing crossing the street with their caretakers. The NYPD tells us that the driver was issued a summons for failure to yield the right of way – pedestrians have the right of way in crosswalks such as this one.
"Failure to yield is a leading cause of crashes in New York City, and multi-lane intersections like Stillwell and Avenue P can be especially dicey," Joe Cutrufo, spokesperson for Transportation Alternatives said.
"When left-turning drivers are looking for a break in oncoming traffic to make their turn, it's easy to forget that there may be people crossing the street – and that those people have the right of way. I can't help but wonder if this crash could have been avoided if there were separate signal phases for pedestrians and left turns here."
"I'm relieved that both victims of this reckless driver are in stable condition, and I wish them both a speedy recovery after this horrible ordeal," said Council Member Brad Lander.
"It is clear that we as a City need to do more to target reckless drivers before they harm or kill our neighbors, and we can't just sit and wait for more tragedies to occur before we take meaningful action. That's why I'm continuing to push for passage of the Reckless Driver Accountability Act in the NYC Council – and why it needs to be included in our future efforts to ultimately reach Vision Zero."
The incident was reported around 11:35 a.m. on the Citizen app – someone filmed a few seconds from inside the Lucretia Marcigliano Campus and posted the video of a person being taken inside an ambulance. The video also showed a few police cars nearby, and another group of children crossing Stillwell Avenue heading for the Seth Low park, where the many schools and daycares that surround it share recess time. One of the updates on the Citizen app said: "Officers are requesting an ambulance for an injured child." You can view it here.
We reached out to the NYPD to verify what happened. On March 21, cops told us "Based on the information you provided, I am unable to find any information. If you have any additional information, please send an additional email."
In another email, we included the link of the Citizen video. Hearing nothing back, we called them. They said there were no reports of a car striking someone in that area, leading us to wonder how a child can be hit by a car, land in the hospital, and there is no NYPD report available of the incident 24 hours later?
With reporting by Liena Zagare