Today Through January 13: More Q Train Service Changes — How Do You People Stand It?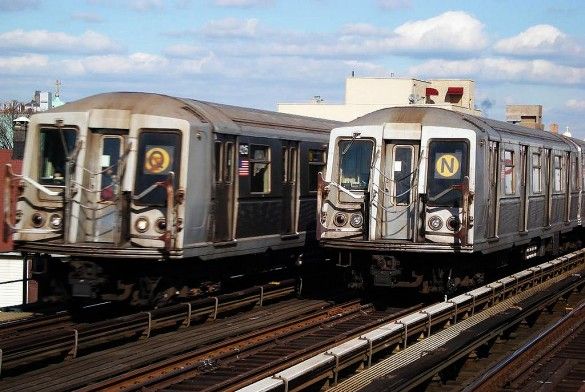 Here are the changes, as sent to us by the MTA's Subway-Bus Alerts:
DAYS:
10:00 a.m. to 3:00 p.m., Monday to Friday, January 9-13
No Q trains between 57th Street and Ditmars Boulevard – Take the N
NIGHTS:
12:15 a.m. to 5:00 a.m., Tuesday to Friday, January 10-13
Q train service operates in two sections:
Between 57th Street-7th Avenue and Pacific Street.
Between Atlantic Avenue and Stillwell Avenue, every 30 minutes.
To continue your trip, transfer via passageway at Atlantic Avenue-Pacific Street.
This, in addition to the already existing service disruptions. Perhaps, for its next trick, the MTA intends to rain frogs and locusts down on hapless commuters.