Today: Sheepshead Bites Turns Three!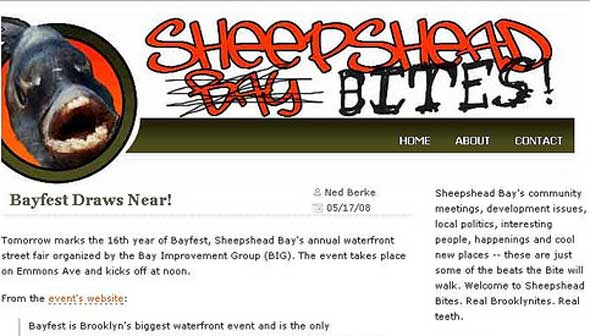 Happy birthday to us! On this day in 2008, Sheepshead Bites published its first post, introducing to the world a little corner of the interwebs for Sheepshead Bay residents to gather, discuss, learn and, eventually, troll.
And, my, how we've grown. Unlike previous years, in which I went on at great lengths about how great we are, because we're great and all, I'm going to keep it brief. There's only one fact that I believe stands out more than any other:
Sheepshead Bites recently surpassed every other neighborhood-level news website in Brooklyn, making it the borough's largest! (Source: Alexa rankings)
Booyah.
We've got some big announcements coming in the next couple of weeks. We can't say much yet, but it's stuff we're really proud of, and that I truly believe has been the culmination of three years of hard work. Before we get to that, though…
How can we make this baby better? How can we better serve you? What are we missing? Weigh in now!
Thank you to the entire team of people who've helped over the years. I usually name them individually, but I'm proud to say that our roster of contributors and behind-the-scenes helpers has grown so long that I hesitate for fear of missing anyone. Thanks so much to them, and thank you, readers, for making every bit of this possible!