Today: Beautician Hosts A Free Cocktail Party To Raise Funds For Parkinson's Disease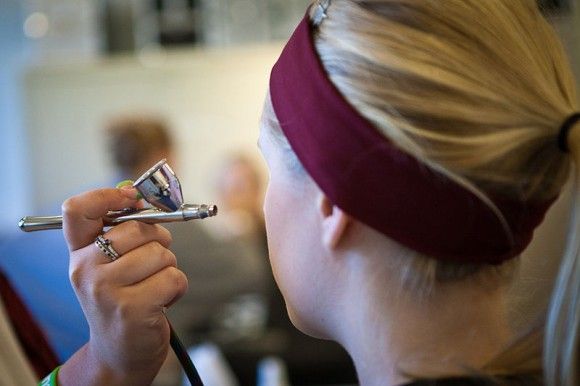 Stacey Catapano of Brooklyn Makeup Studio has been working with the Parkinson's Disease Foundation (PDF) to raise funds and awareness for those affected by the disease.
She's become a PDF Champion, a name bestowed on those who are dedicated individuals and give their time and energy to raise awareness and funds for Parkinson's in their local communities.
Today from 4 p.m. to 9 p.m., at her makeup studio at 447 Avenue P, in collaboration with Mercedes Benz and Bella Magazine, Catapano is hosting the "Grand Opening Cocktail Party," an event that will feature free makeovers by makeup artists starting at 12 p.m., along with free gifts with purchases, food, cocktails and dessert.
The event is free to attend. Appointments are recommended for makeup applications. A portion of all sales of beauty services and products made that day will benefit the PDF.
Catapano will also be raffling off $1,000 worth of beauty products and baskets, with all proceeds of ticket sales benefitting PDF.
To learn more, contact the Brooklyn Makeup Studio at (718) 333 3482 or visit Stacey's personal fundraising page.