Today: Battle Of Brooklyn Reenactment In Green-Wood Cemetery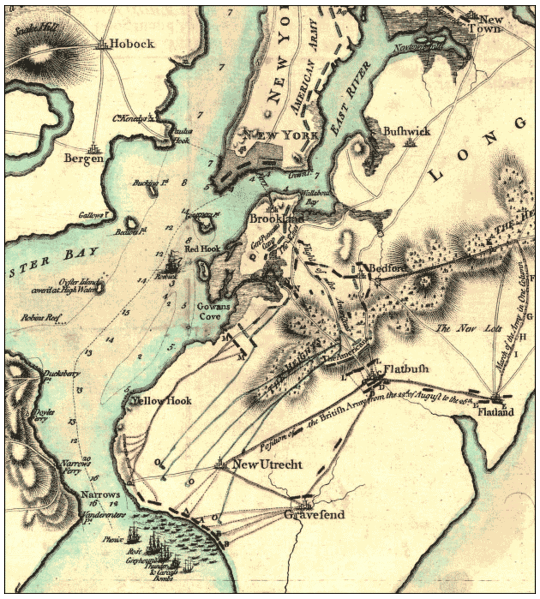 Okay, it's not exactly local, but it's still kind of neat. From our friends at Green-Wood Cemetery:
SUNDAY, AUGUST 26, 2012 – ALL DAY
236TH ANNIVERSARY OF THE BATTLE OF BROOKLYN
The Battle of Brooklyn, fought in August 1776 on land that is now a part of Green-Wood Cemetery, was the first battle of the American Revolution to be waged after the signing of the Declaration of Independence. In memory of the brave patriots who battled for our country's independence, The Green-Wood Historic Fund hosts a day of free commemoration ceremonies, re-enactments and demonstrations. This is a great event for kids and families!
Green-Wood is honored to host The Regimental Band of the United States Merchant Marine Academy, which will play during the Battle of Brooklyn Parade and also at the Commemorative Ceremony.

12:30 PM: REVOLUTIONARY WAR RE-ENACTORS: Takes place in Green-Wood's Meadow at the Gothic Arch. FREE.
1:30 PM: BATTLE OF BROOKLYN PARADE: Meet at the main gate for a parade to Battle Hill. FREE.
2:00 PM: BATTLE OF BROOKLYN COMMEMORATIVE CEREMONY: The ceremony will take place on Battle Hill. FREE.
Brooklyn history buffs and the curious, be there or be British.