To Settle Lawsuit, City Reopens Benefits Program For Disabled Sandy Victims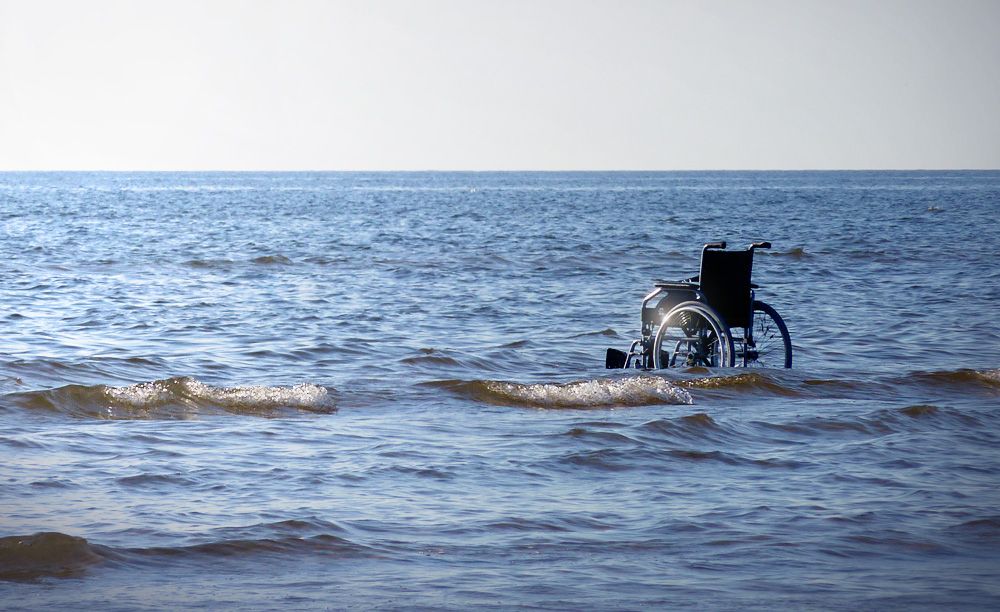 In order to settle a lawsuit against the city, the Human Resources Administration (HRA) announced Wednesday that it would reopen disaster-related food stamp benefits for disabled residents in Sandy-affected areas.
People living in parts of Gerritsen Beach and Coney Island are eligible for the program, called the Disaster Supplemental Nutrition Assistance Program (D-SNAP), which offers one-time benefits to people who incurred disaster-related expenses during the storm.
"We are committed to ensuring that those individuals and their families who are eligible and who faced the hardship and severe damage of the storm have another opportunity to access these benefits." HRA Commissioner Steven Banks said in a press release.
The decision to reopen the program, which was first offered in the immediate aftermath of the storm, is the result of a lawsuit (Toney-Dick v. Doar) charging that the city created unnecessary obstacles for disabled Sandy victims by requiring residents to apply in-person at a remote location in downtown Brooklyn.
To settle the lawsuit, the Human Resources Administration (HRA) will reopen the application process from October 3 to October 25 for households living in the following zipcodes:
Coney Island, Brooklyn (zip codes 11224 and 11235)
Red Hook, Brooklyn (zip code 11231)
Gerritsen Beach South of Allen Avenue, Brooklyn (partial area of zip code 11229)
Lower East Side, Manhattan (zip code 10002)
Staten Island: Southeast shore (zip code 10306), and North Midland Beach South of Seaview Avenue (partial area of zip code 10305)
The Rockaways, Queens (zip codes 11691, 11692, 11693, 11694, and 11697)
To find out if you are eligible, visit Access NYC, or call 718-557-1399. You can also pick up an application at an HRA SNAP Center.
HRA will be accepting applications every Saturday and Sunday, from 8:30am to 6pm, until October 25. You must apply in person at the following locations:
Coney Island Job Center, 3050 West 21st Street, Brooklyn, NY 11224
Richmond Job Center, 201 Bay Street, Staten Island, NY 10301
Rockaway Job Center, 219 Beach 59th Street, Far Rockaway, NY 11692
Union Square Job Center, 109 East 16th Street, New York, NY 10003
Clinton Hill Job Center, 495 Clermont Avenue, Brooklyn, NY 11238
If you or an authorized representative are unable to reach one of these centers, you can schedule a home visit by calling 929-221-0047.