Tina's Nail Salon Closed, Space For Rent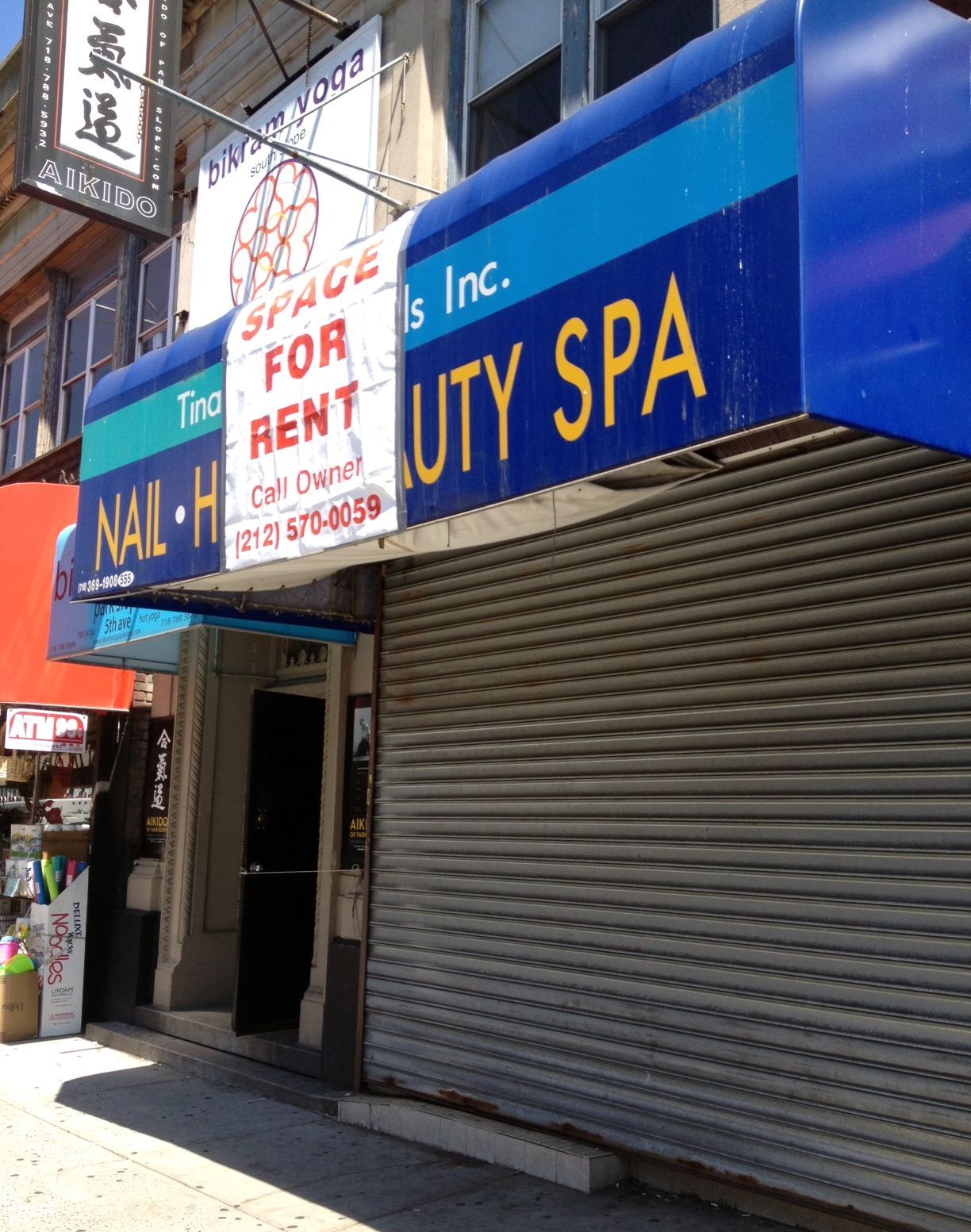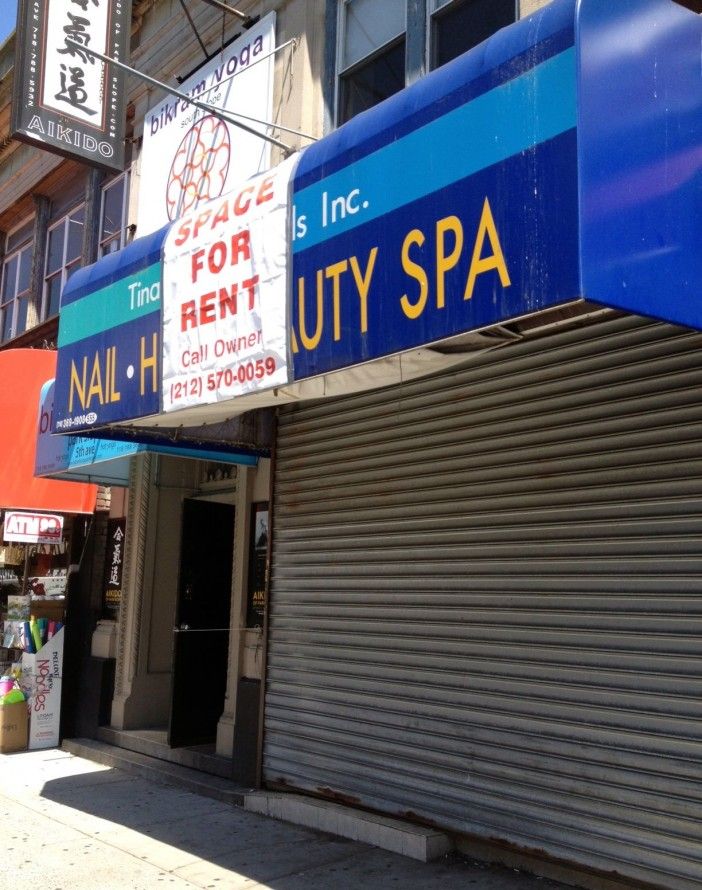 Tina's, the nail salon and beauty parlor at 555 5th Avenue between 14th and 15th Streets, closed recently, and a sign on the awning says the storefront is for rent. If you're looking for a centrally located space for your business, give the owner a call at 212-570-0059.
And for those who are near this block regularly, what kind of shop would you like to see in this space?
[poll id="62″]