Time Out NY Creates Kids Guide To Sheepshead Bay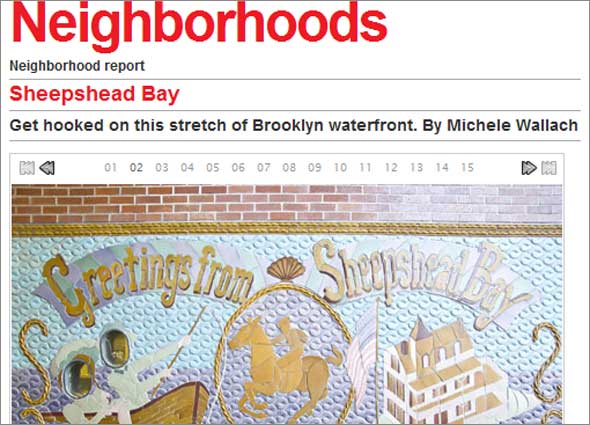 So you know how you've lived in New York City most or all of your life, and there's all those things you never did until someone came to visit? (See: Statue of Liberty, Empire State Building, walking the Brooklyn Bridge, etc.)
Well, how about on a really local level? Are there Sheepshead Bay attractions that everyone talks about but you've never gone to? I know people who haven't been to Randazzo's or Roll-N-Roaster – and, gulp, I've never been on a fishing boat.
Well, for those of you with kids who've never really found the time to show them the neighborhood, Time Out New York Kids put together a good roundup of attractions that'll get you to those sights and keep the kids entertained.
The guide breaks down the day by hours, from 8:00 a.m. to 6:30 p.m., taking you and the kiddos to some neighborhood staples that, yes, include a fishing boat, Randazzo's and Roll-N-Roaster. It also has some free and neat activities like a walk through the Holocaust Park, to Manhattan Beach's impressive architecture, and creating crayon rubbings from the fish engravings along the piers. And a really cool twist is that it doesn't just focus on the old school landmarks (they never mention Lundy's); they throw in newer establishments that would be a big hit with kids – like Arbuz Frozen Treats on Sheepshead Bay Road.