Time Out Market New York Now Open In DUMBO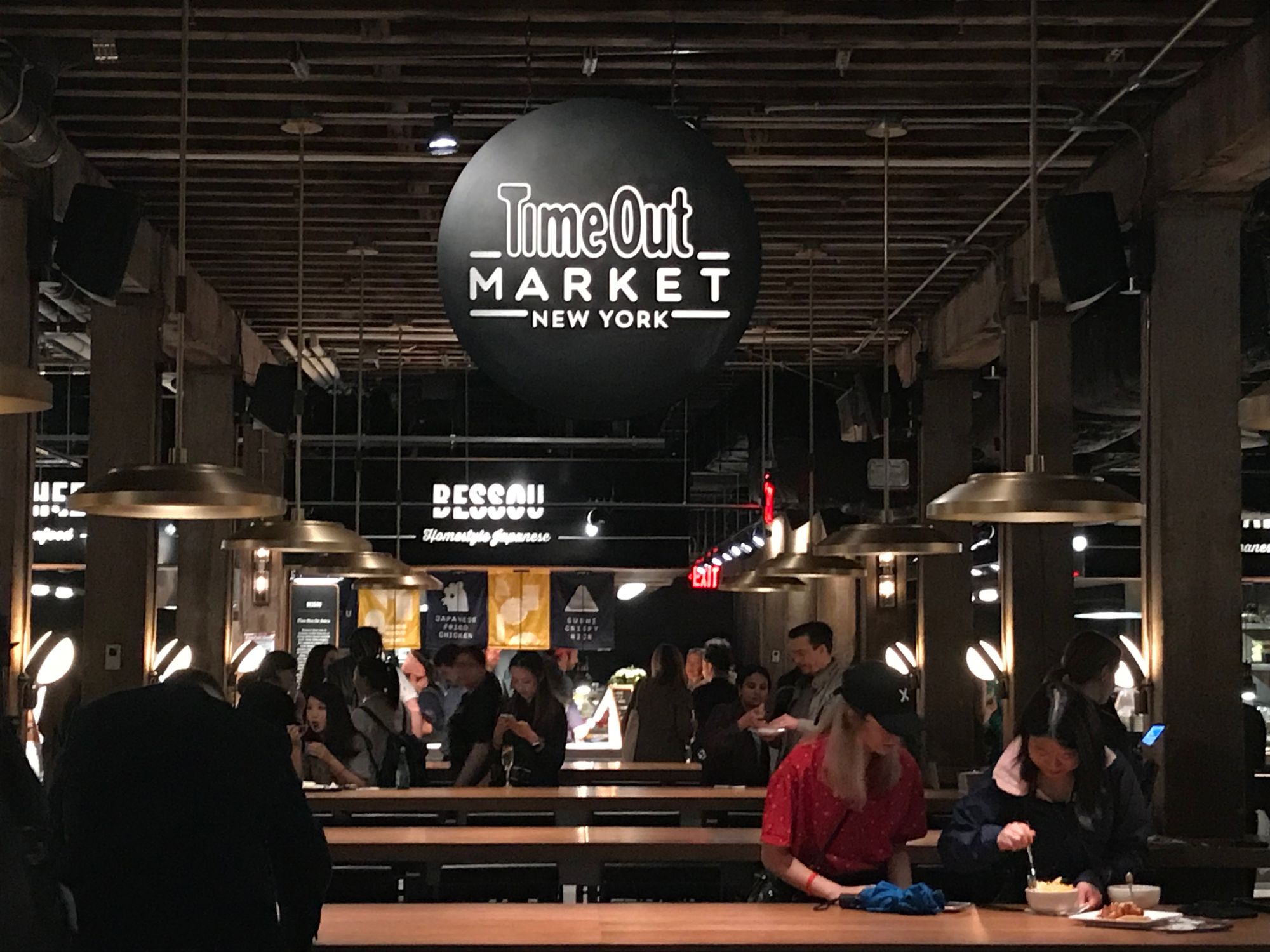 DUMBO – Time Out Market New York was teeming with foodies and bloggers Thursday evening during the new food hall's launch party. It was difficult to navigate around the throngs of selfie-takers and hovering staff eager to clean up after guests.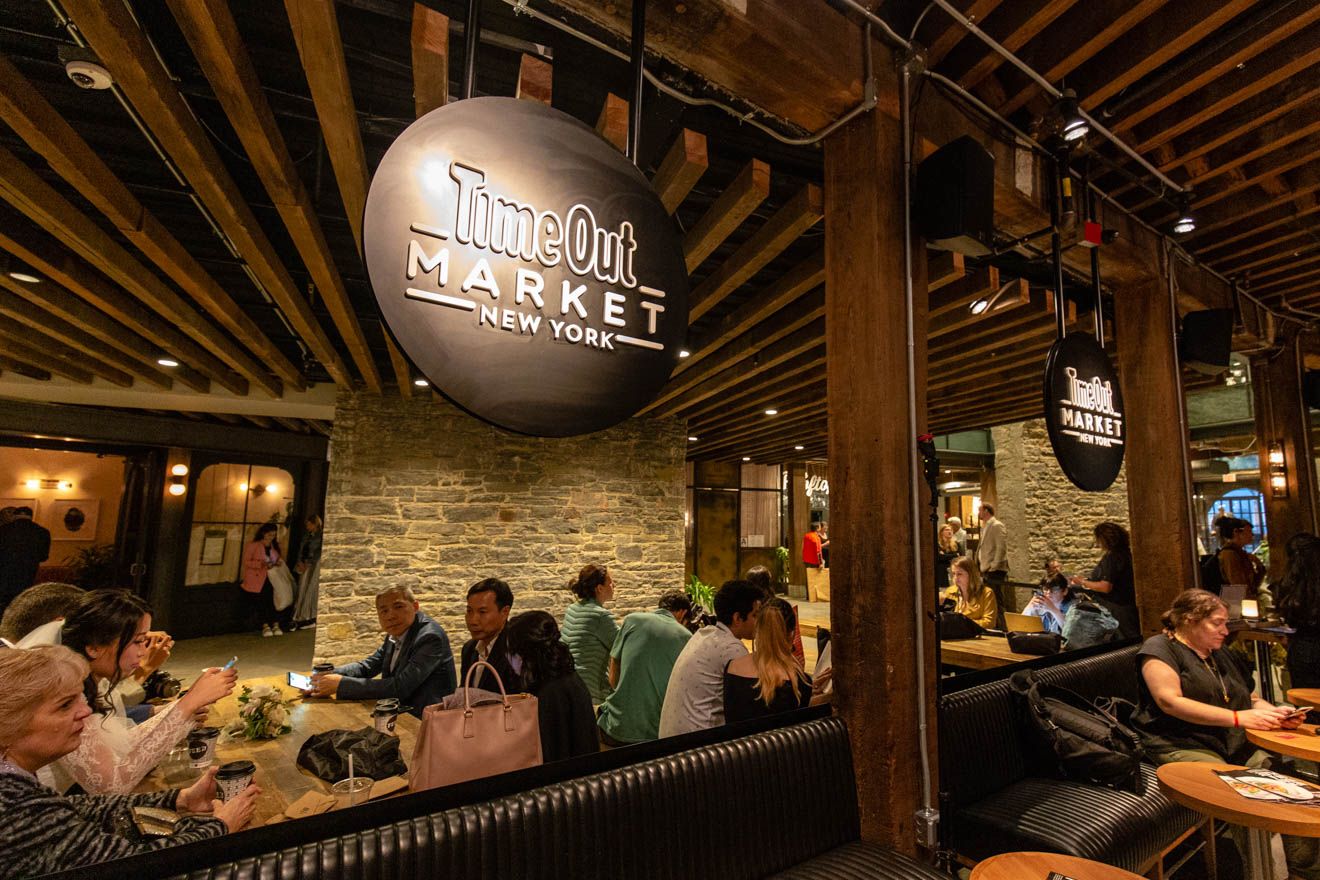 Time Out Market occupies 21,000 square feet of the Empire Stores complex (55 Water Street) on both the ground level and the fifth floor. The lower level features 17 food stalls, two bars, and communal seating areas while four "chef-driven" eateries, a bar, performance space, and outdoor terrace are situated on the upper level.
The 21 local vendors offer an array of choices from bagels, baked goods, ice cream, pizza, vegan and kosher options, Japanese dishes, Mediterranean cuisine, Mexican fare, and much more. The full list includes:
Fifth Floor
Juliana's – pizza
Ivy Stark – modern Mexican
Nur – modern Middle Eastern
David Burke Tavern – American classics
Ground Level
Fish Cheeks – contemporary Thai
Bessou – Japanese
Mr. Taka Ramen – Tonkotsu Ramen
Center Cut – Kosher fine-dining and deli-style dishes
Jacob's Pickles – southern-style comfort food
Alta Calidad – Mexican
Pat LaFrieda Meat Purveyors – signature sandwiches and burgers
Felice Pasta Bar – Tuscan pasta and soups
Breads Bagelry – Jerusalem Bagel sandwiches
Avocaderia – avocado toast, guacamole, bowls
Little Ada – modern Mediterranean
Bklyn Wild – healthy plant-based comfort food
Breads Bakery – pastries, coffee
Cookie Dō – cookie dough ice cream
Loco Coco – vegan smoothies and fresh juices
Ice & Vice – ice cream
Clinton St. Baking – all-day breakfast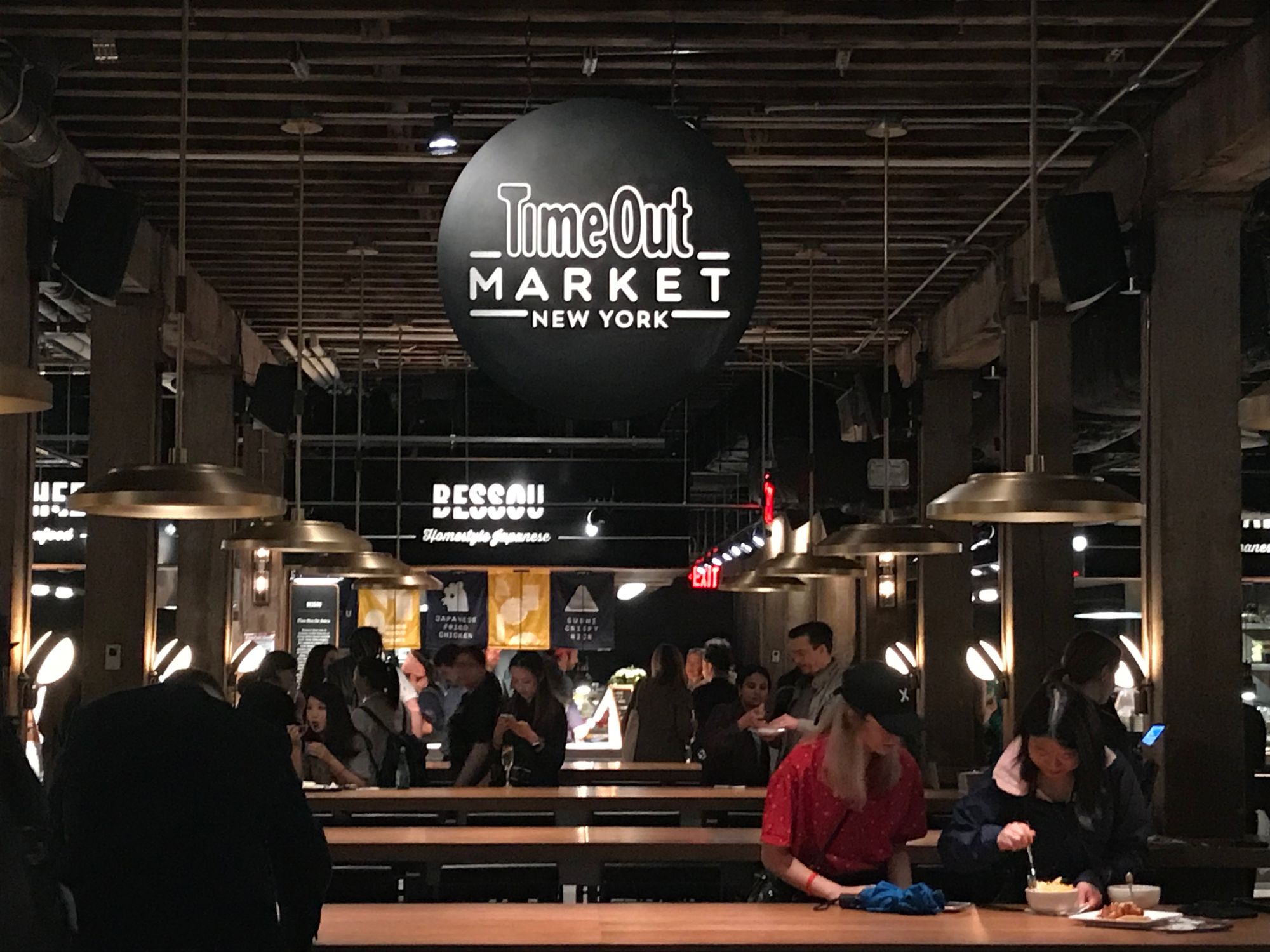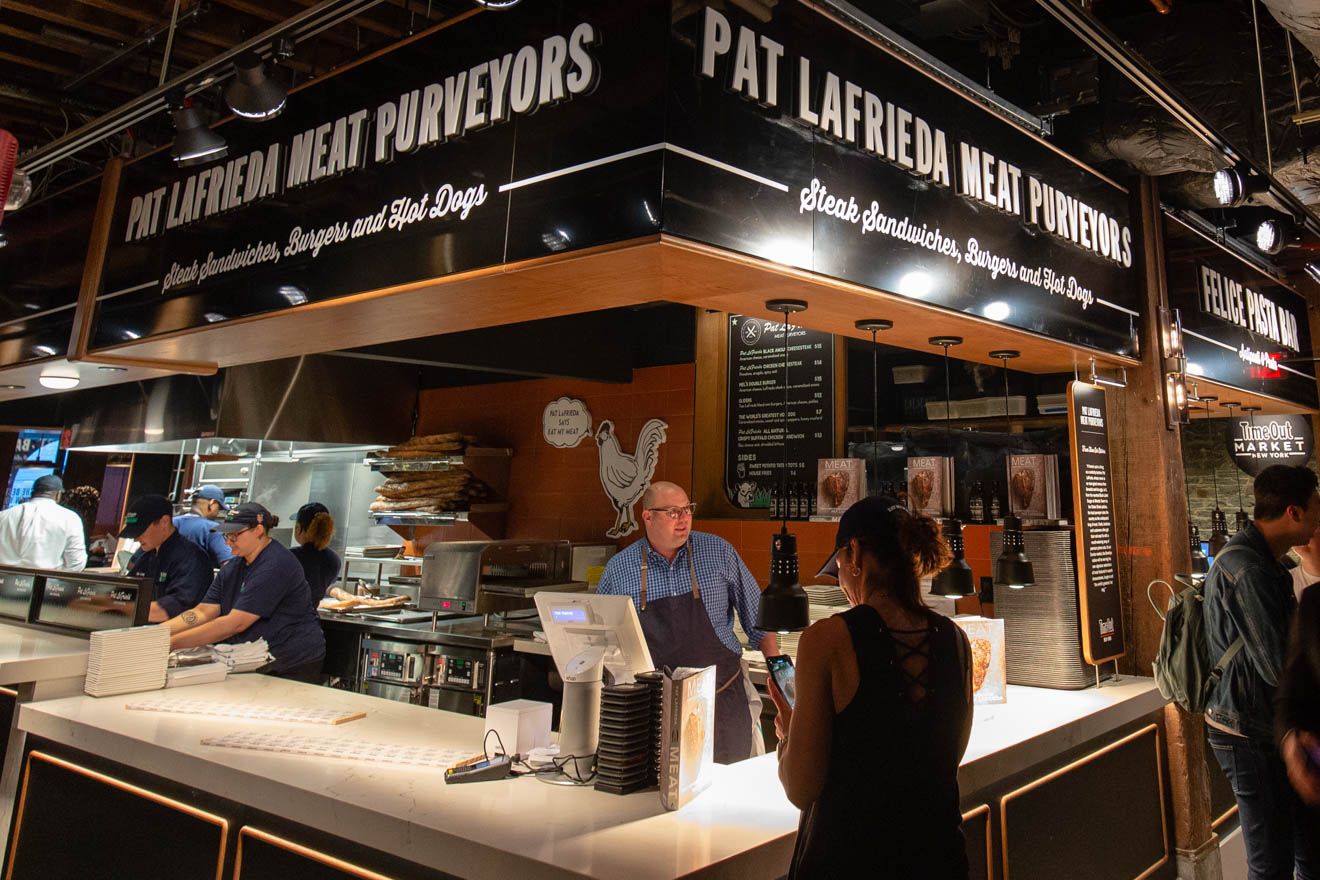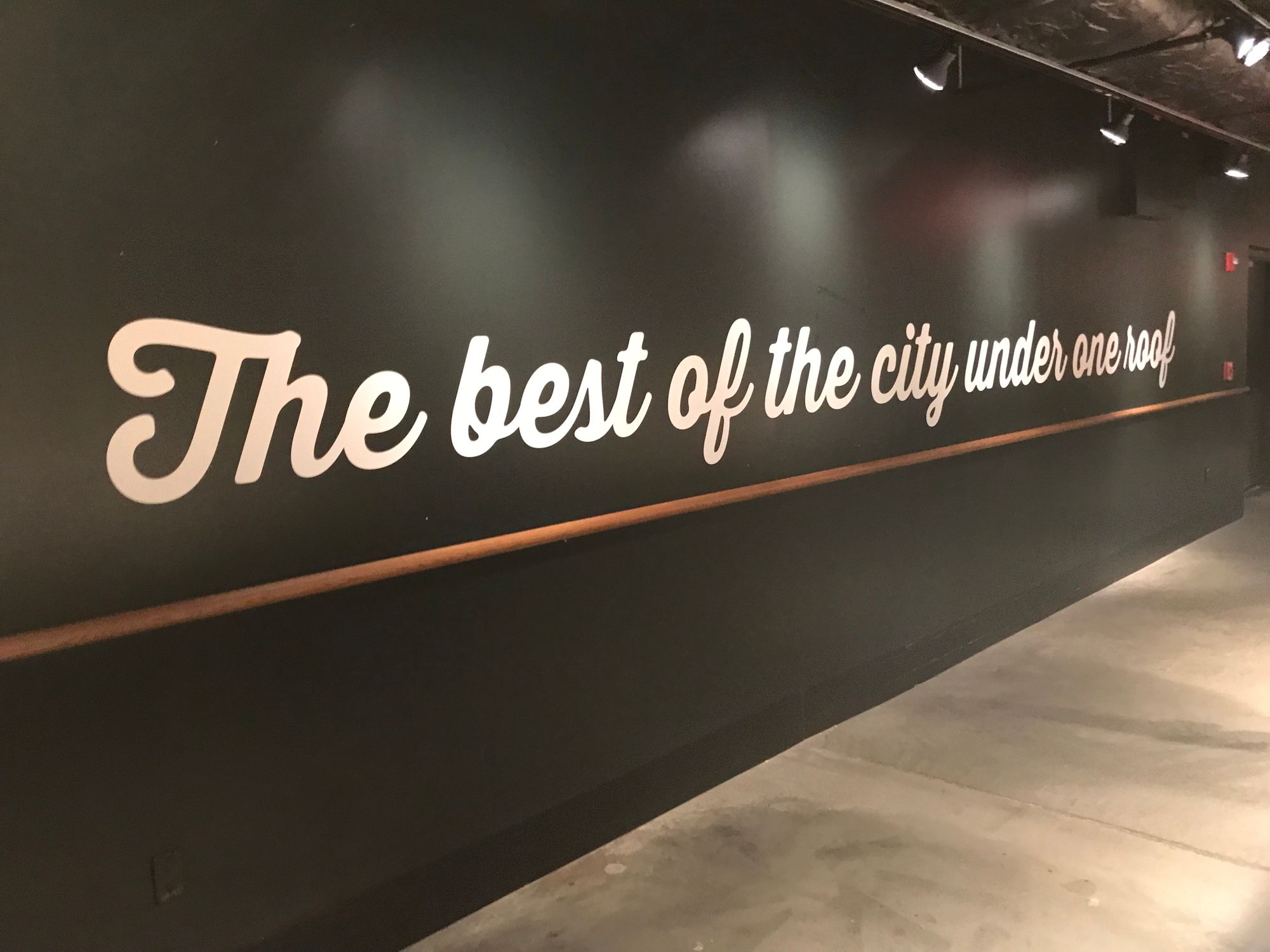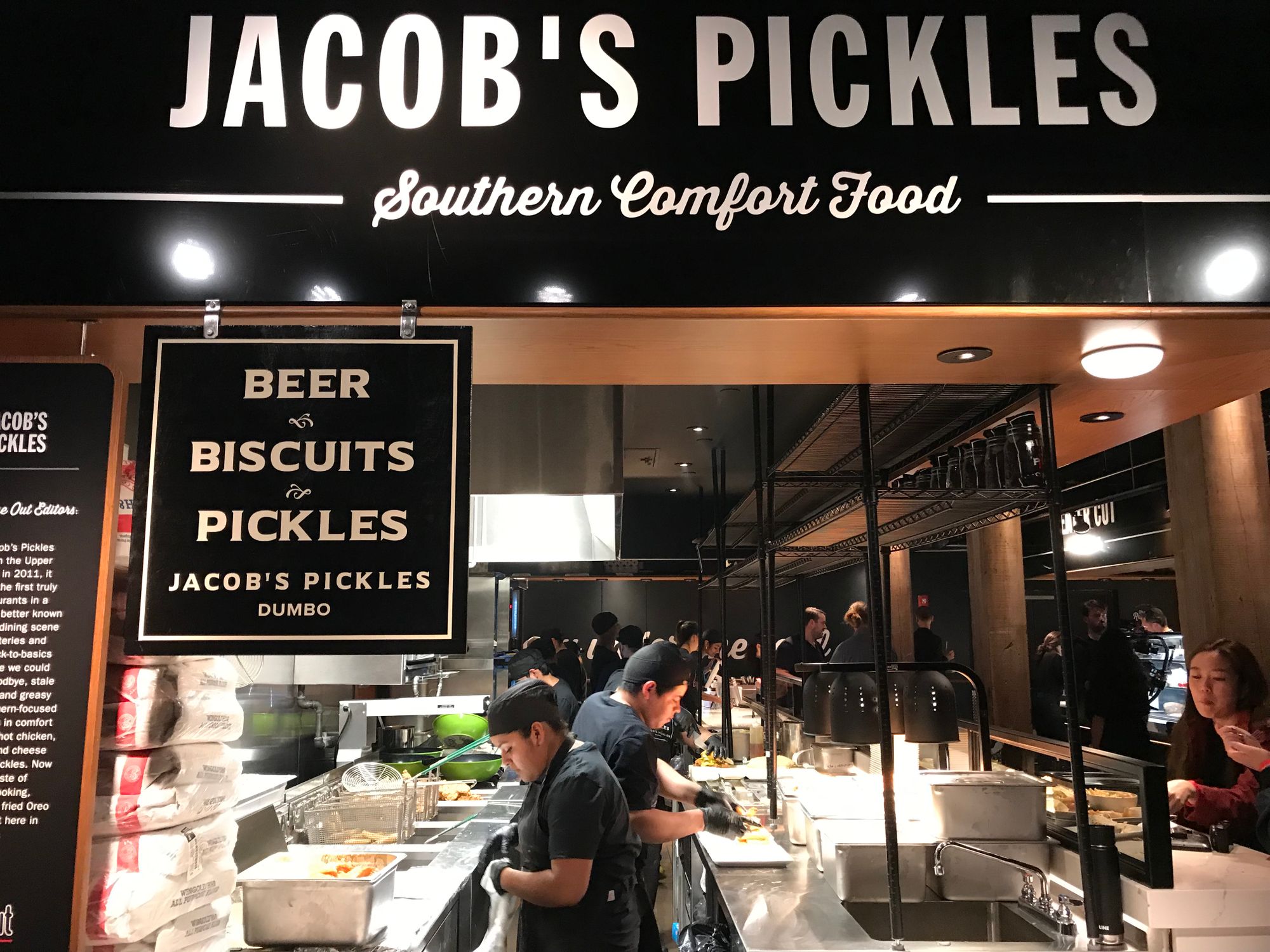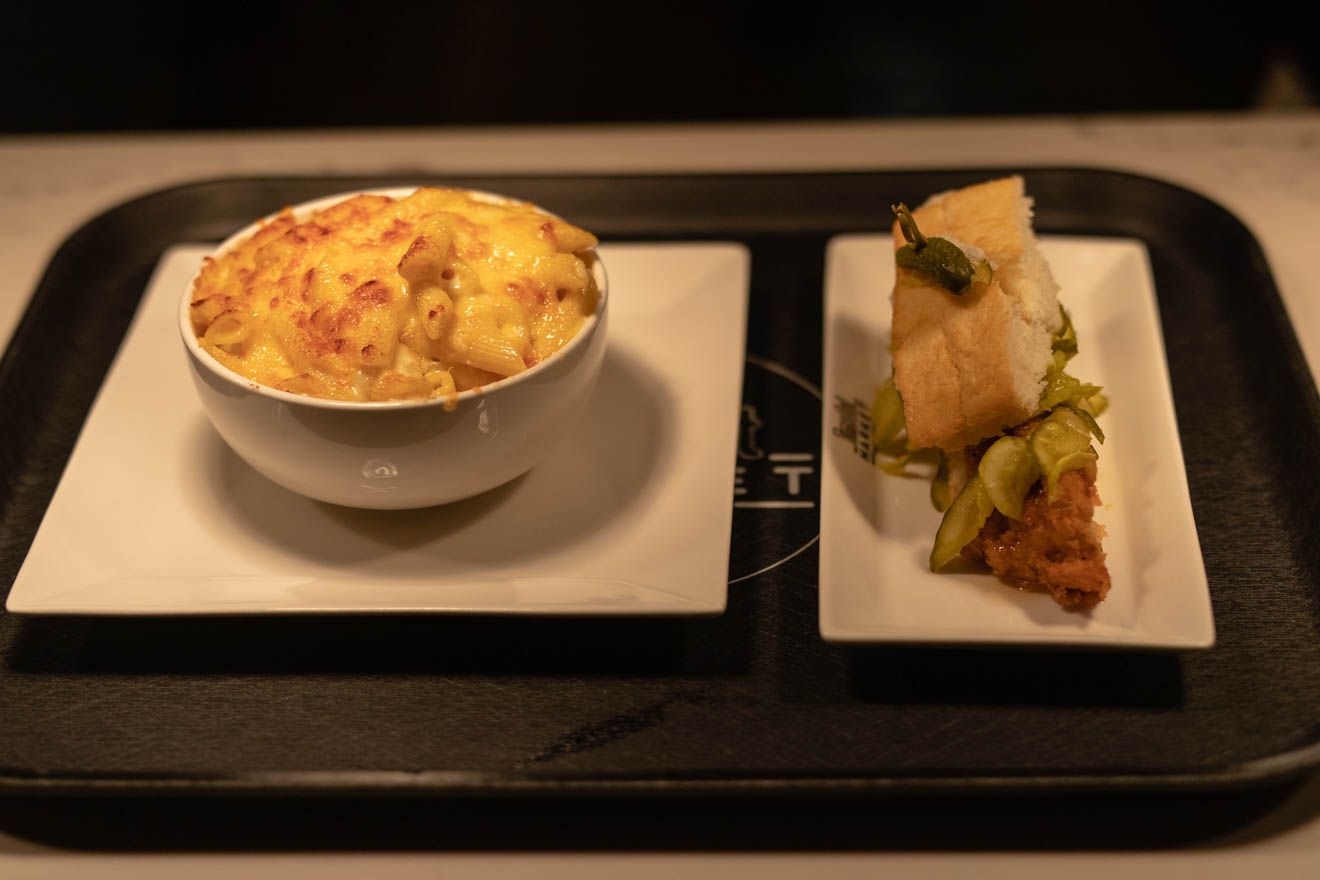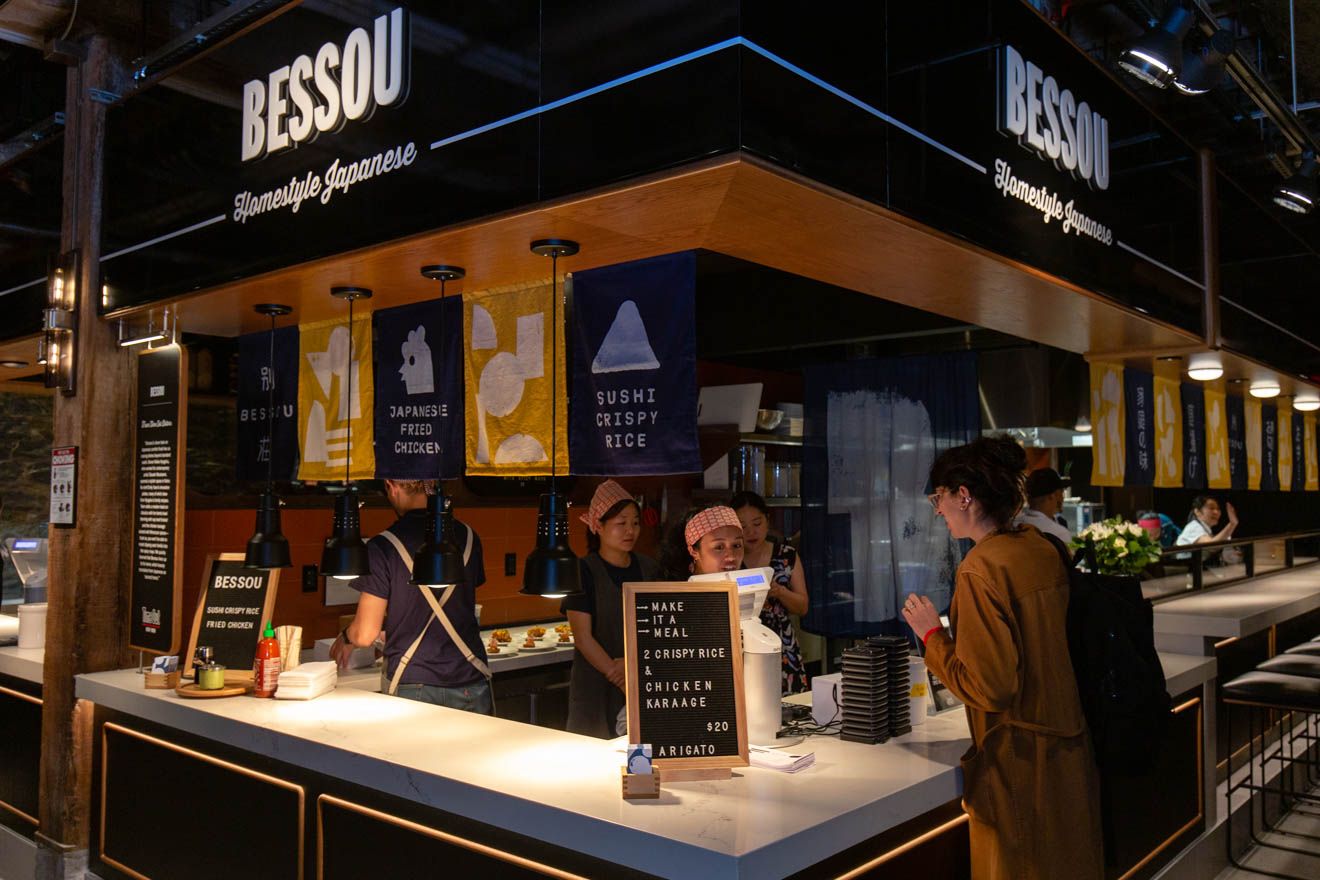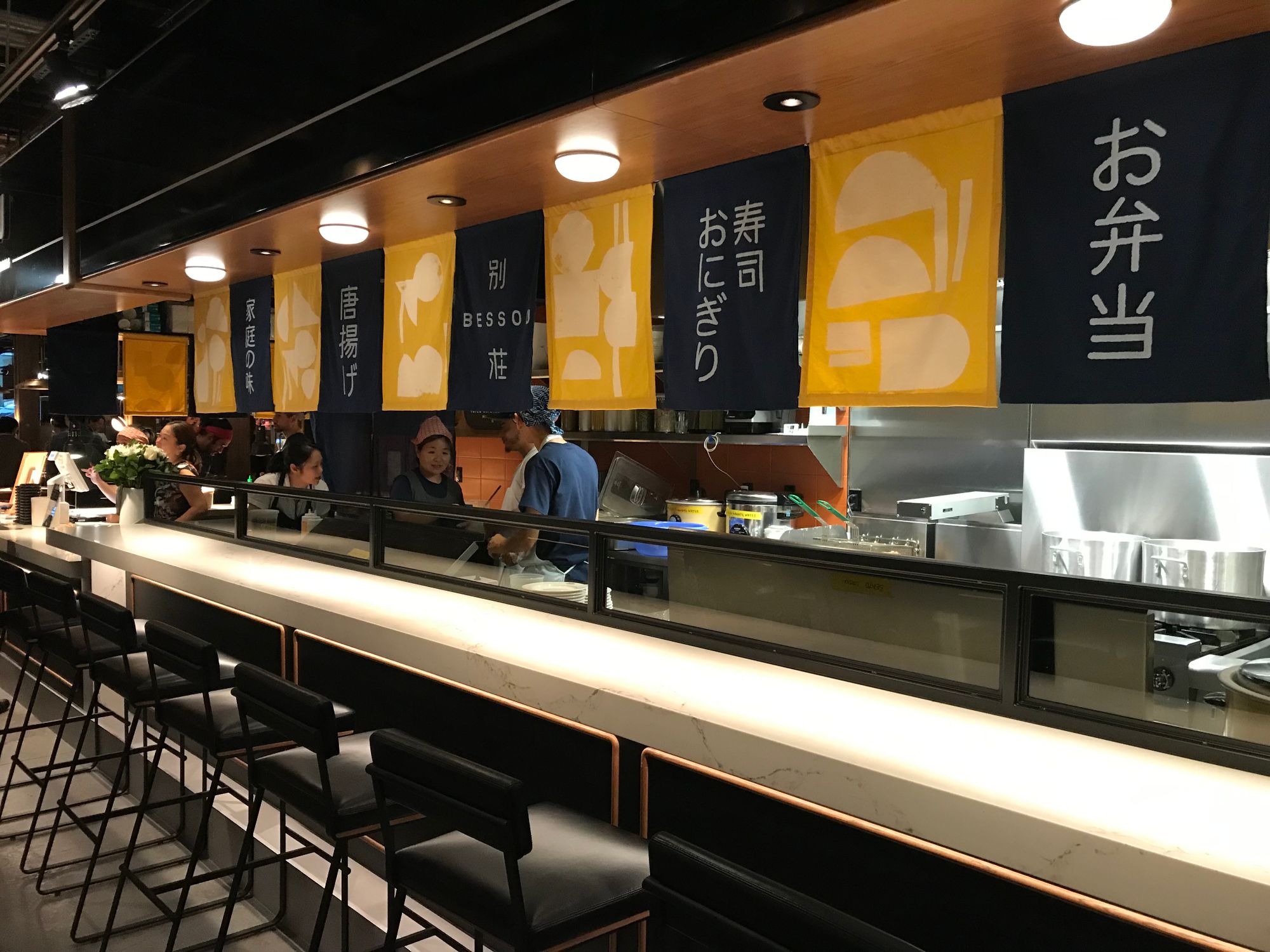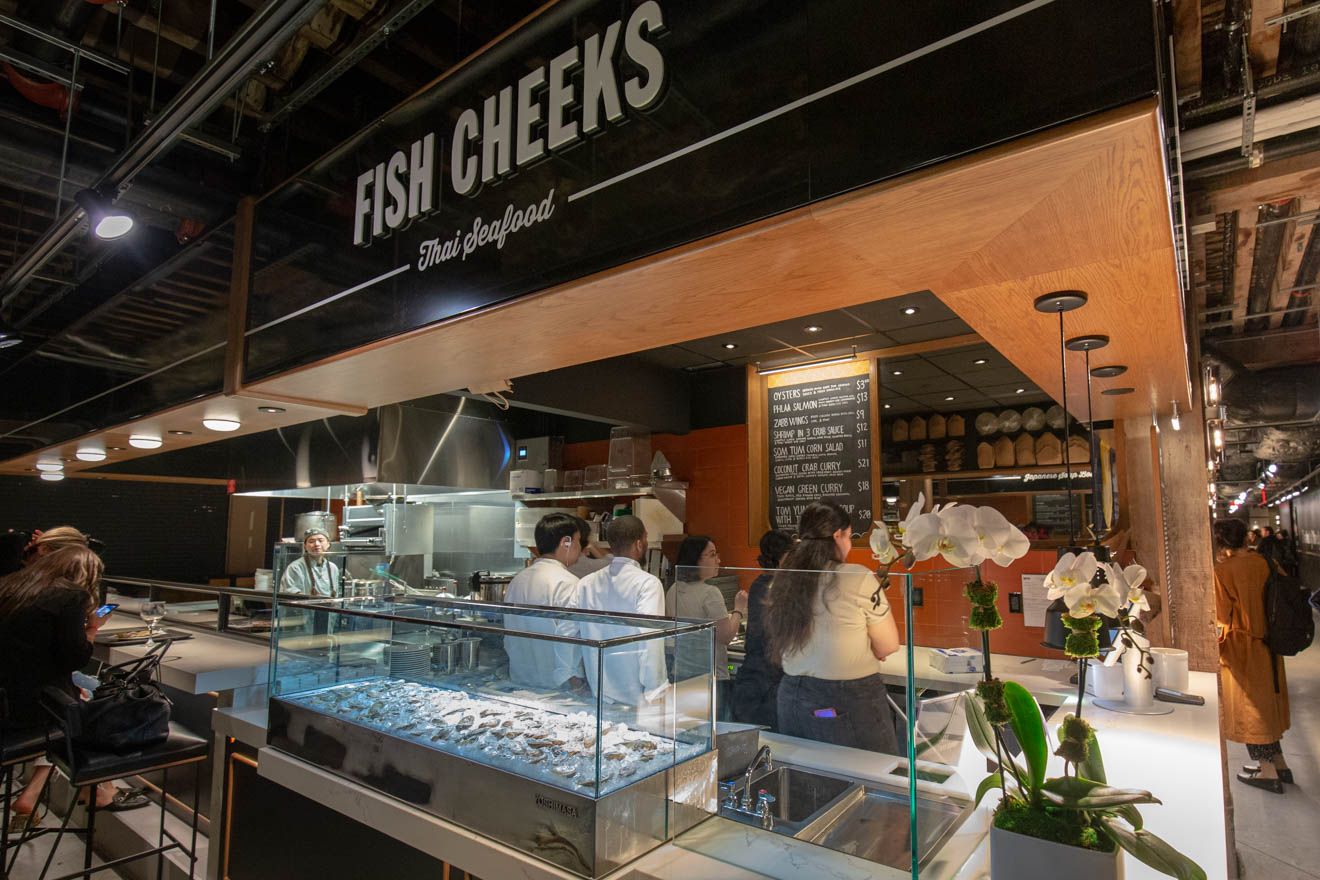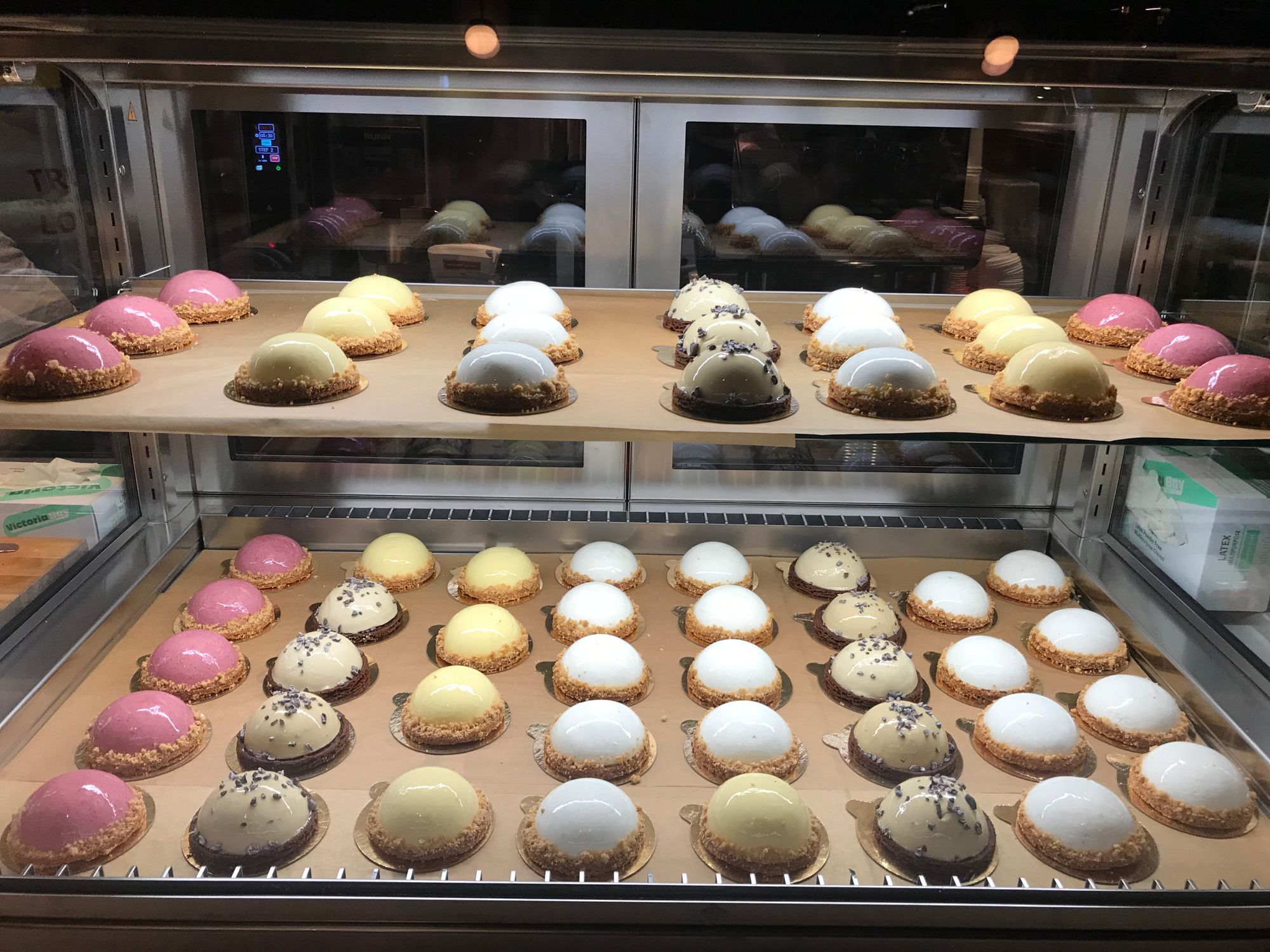 "We couldn't be more excited to open Time Out Market New York and introduce a new and unique food and cultural destination to this incredible city," Time Out Market CEO, Didier Souillat, said in a statement. "Our Time Out editors have carefully selected the city's most outstanding chefs, mixologists and local talent and now we bring this curated mix together in one unique space…. The variety is amazing and there will be something for everyone, from morning through night."
Time Out Market New York officially opens Friday, May 31. The first Time Out Market debuted in Lisbon, Portugal in 2014, featuring 26 restaurants, eight bars and cafés, and five retail shops. The Brooklyn location is one of several the group plans to open this year, with Markets scheduled to debut in Miami, Boston, Chicago, and Montreal.
Time Out Market New York
Empire Stores, 55 Water Street (between Main & Old Dock Streets), DUMBO
Open daily at 8am (with some vendors serving coffee/breakfast items. Other eateries will open at 11am.)
Sunday through Thursday – closes at 11pm
Friday and Saturday – closes at midnight