Tickets Available Now for The Farm's Pig Roast at Sycamore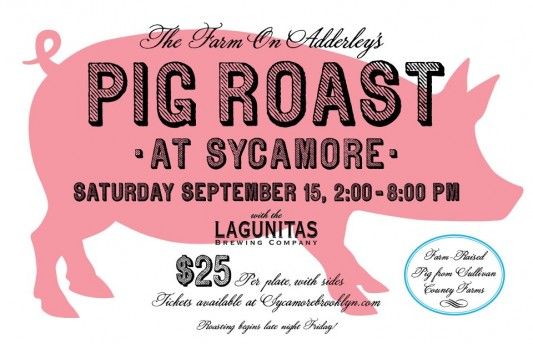 A favorite fall neighborhood tradition is coming up on Saturday, September 15, when Chef Tom Kearney of The Farm on Adderley hosts a pig roast in the backyard of Sycamore.
Roasting of the 150-pound pig, from Sullivan County Farms, begins late Friday evening–when you can stop by to have a beer and see how it's going–and carries on through the night. The pig roast begins serving on Saturday from 2-8pm, and it's $25 per plate, which includes sides. Lagunitas Brewery will be pouring $5 pints all day.
Limited availability–tickets are available online now.