This Thursday: First Outdoor Movie At Avenue C Plaza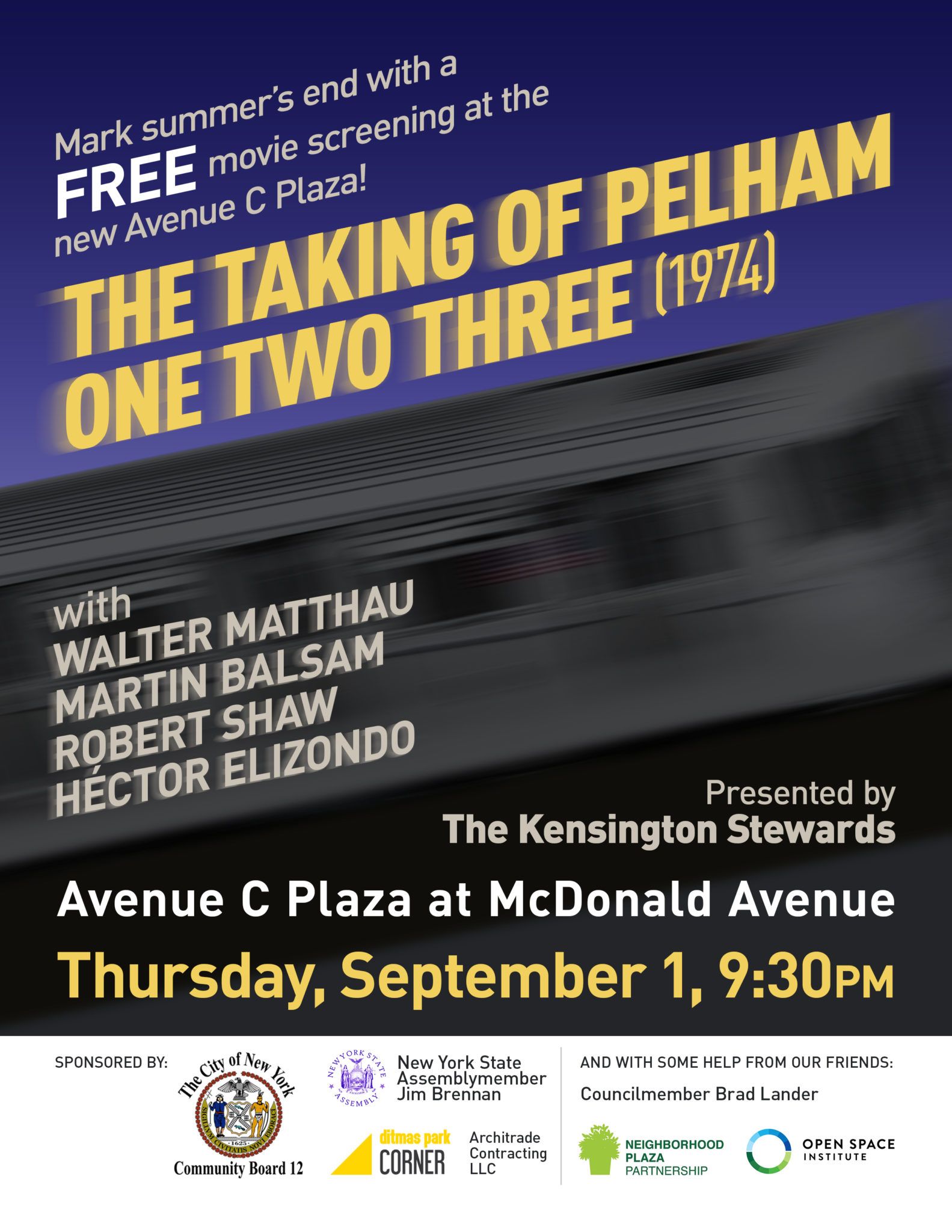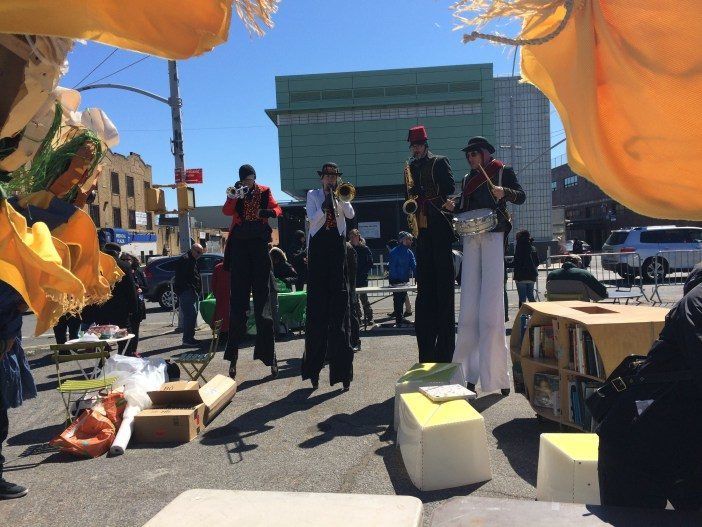 A Kensington debut!
Thanks to the arrival of the Avenue C Plaza, The Kensington Stewards now have the perfect outdoor spot to screen a free movie this Thursday evening, September 1 at 9:30pm.
Come out for the 1974 R-rated thriller, The Taking of Pelham One Two Three, starring Walter Matthau, Martin Balsam, Robert Shaw and Héctor Elizondo, with Jerry Stiller and Tony Roberts in bit parts, features the NYC subway transit under attack as four armed men hijack a train and demand New York City either pay $1 million ransom to free the passengers held hostage or be responsible for their execution.
The movie follows NYC's frantic efforts to put together the money to meet the hijackers' deadline and save the hostages' lives — in just one hour.
It's a perfect pairing to let the movie come to life: the Avenue C Plaza just happens to sit above the F train tracks that burst above ground behind the green MTA Relay Center on the far side of Avenue C.
This film includes some violence and street-wise dialogue — so leave the kids at home.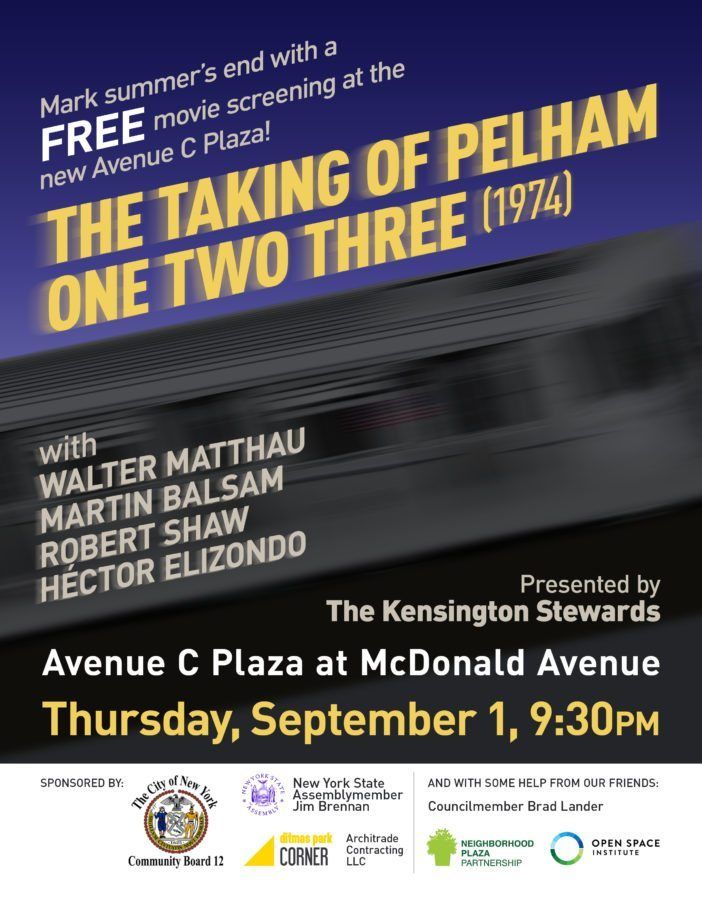 The plaza will have seats for 50 people, so get there early to claim yours or bring your own. The weather promises heat and clear skies.
Event sponsors include Ditmas Park Corner, NYC Community Board 12, NYS Assemblymember Jim Brennan, and Architrade Contracting LLC.