Thrift Store Tour: Vice Versa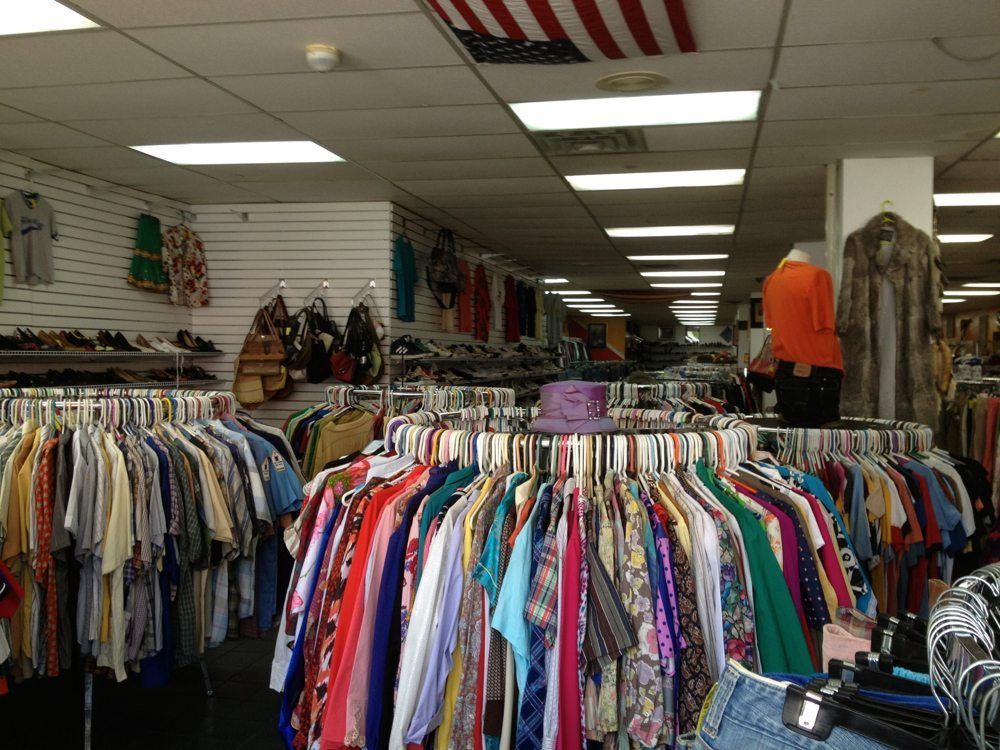 If you're looking for a shirt or ten, Vice Versa (550 5th Avenue at 15th Street) is one of the best places to visit in South Slope. Opened in May 2012, this is the sixth shop from L Train Vintage, which has four locations in Brooklyn and two in Manhattan. This space is a vast one, one of the larger thrift stores in our area, and the focus is on clothes and shoes for men and women at affordable prices.
The prices on just about everything are between $5-10, though some coats and shoes will run up to $20-30. In addition to a wide range of clothes and shoes that will keep you covered in casual, work, or dress attire (or costumes!), you'll also find some accessories like bags, belts, scarves, and hats. There are no kids clothes and no houseware items.
At our most recent visit, we had summer on the mind, and unlike most new clothing stores right now, you can still find plenty of clothes for the current season at Vice Versa. This polka dot faux-wrap dress would look great with a belt, and at $10, you'll have some cash left over to easily supplement it with an accessory.
There's no reason to pay big bucks for a T-shirt with a "vintage look" when you can get an actual one from the '80s for $5. Ringer tees, tank tops, random band shirts…you want it, they've probably got it.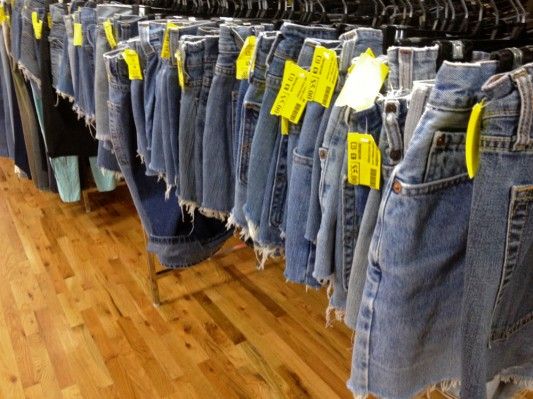 Jean shorts aren't for everyone, but for $5, you could pick up a few pairs and they might be for you all summer long.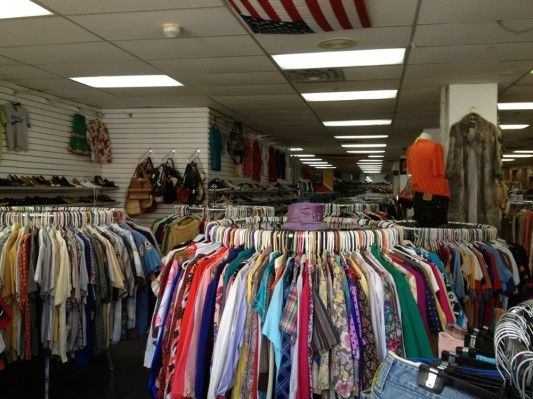 One of the nice things about Vice Versa is that it's got an equal amount of clothing for men as it does for women, which is something you don't always find at thrift or vintage stores. If you want a simple button-down shirt, you can pick through dozens; if you're looking for a sequin dress from the '70s, there's a good chance you'll find one.
An important thing to note is that the shop does not take donations.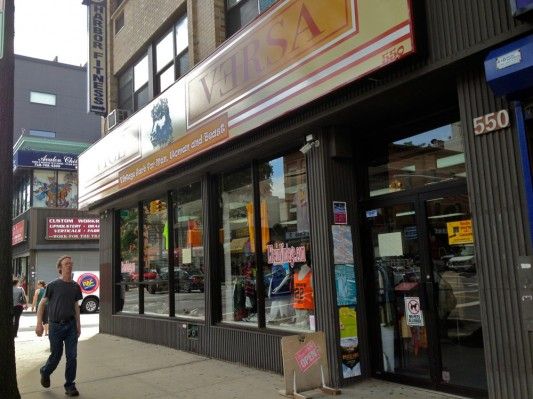 Vice Versa is located at 550 5th Avenue at 15th Street, and is open daily from 12-8pm.