Three Wounded, One Dead In Coney Island Shooting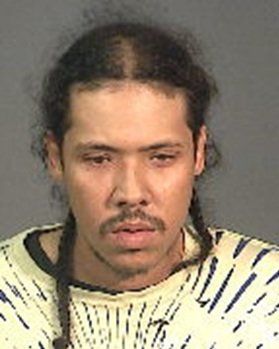 Four people were shot at a Coney Island housing project this past Friday leaving one person dead, according to a report by the New York Times.
Joseph Brown, 29, was arrested Saturday morning after allegedly shooting up a fifth-floor apartment in the Gravesend Houses, located at 2703 West 33rd Street.
According to the Times, Brown knocked on the door, was let in and proceeded to rampage through the apartment:
A woman, 62, answered the door and let the man in. Investigators said he asked to speak with a 24-year-old man who was in a bedroom. The suspect went to the bedroom, shut the door behind him, and shot the other man in the head, the police said. The wounded man was in critical condition at Lutheran Medical Center in Brooklyn, the police said.
The suspect left the bedroom, the police said, and shot three other people in the apartment: a 40-year-old man in the living room who suffered a graze wound to the head; the 62-year-old woman, who was shot in the stomach; and another man in the living room, who was shot in the head and died.
The woman shot in the stomach is in critical condition. Two boys, ages 10 and 12 and an 18-year-old female were also in the apartment at the time but were unharmed.