Three New Residential Buildings Slated for North Brooklyn Nabes
Three new residential buildings are coming to neighborhoods across North Brooklyn, as renderings are released and permits for old building demolition are filed. Each six-story building promises modern design and ground-floor commercial retail space, along with plenty of new apartments in the neighborhoods of Williamsburg, Bushwick and Greenpoint.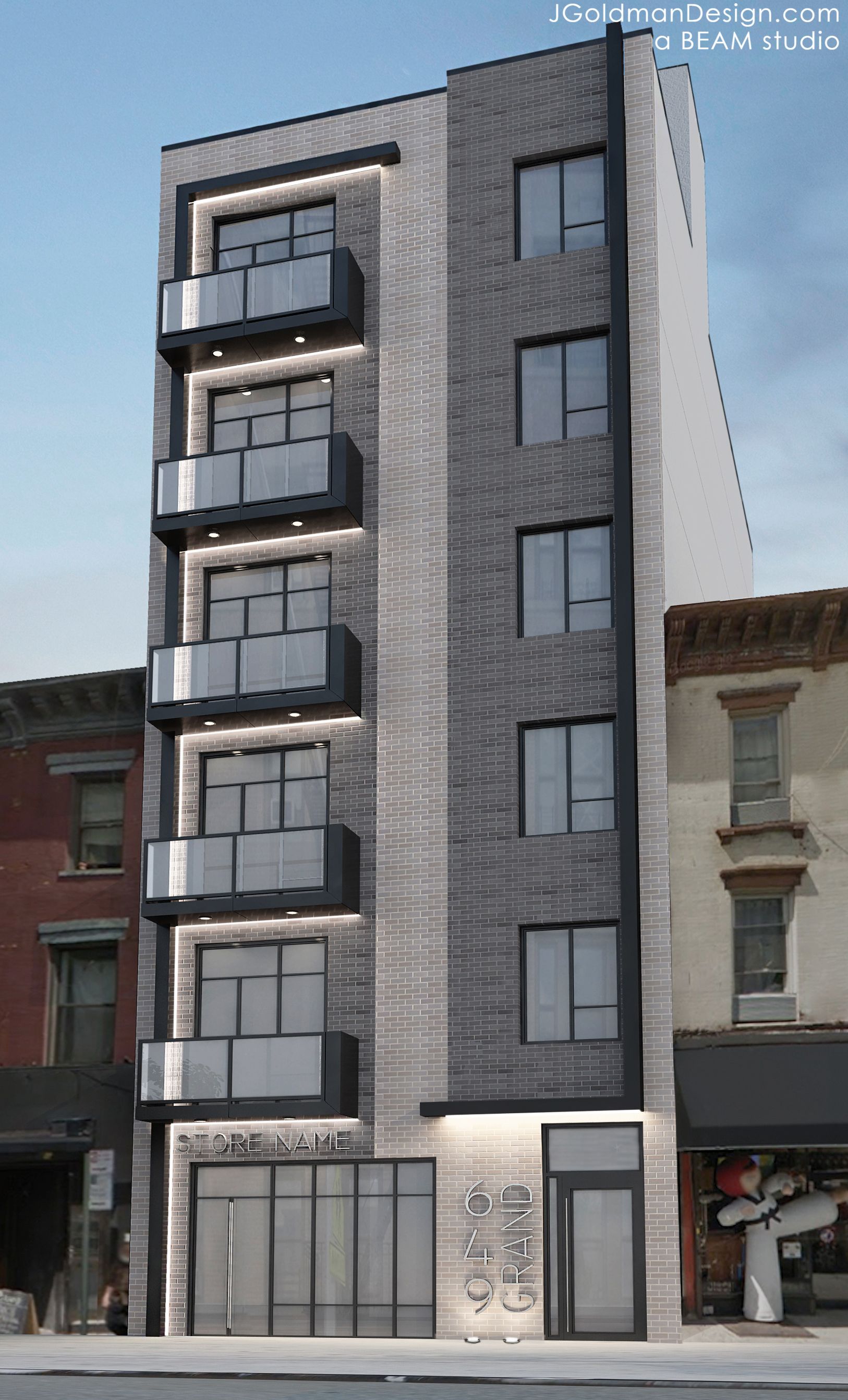 At 649 Grand Street in Williamsburg, the previous three-story, two-unit building will be replaced by a J. Goldman Design residential from developers Two Kings Company, with old red brick giving way to a grey-brick and steel facade. Filings for a new building made in March 2017 plan for a sizeable increase in tenants, with 10 units in the new building.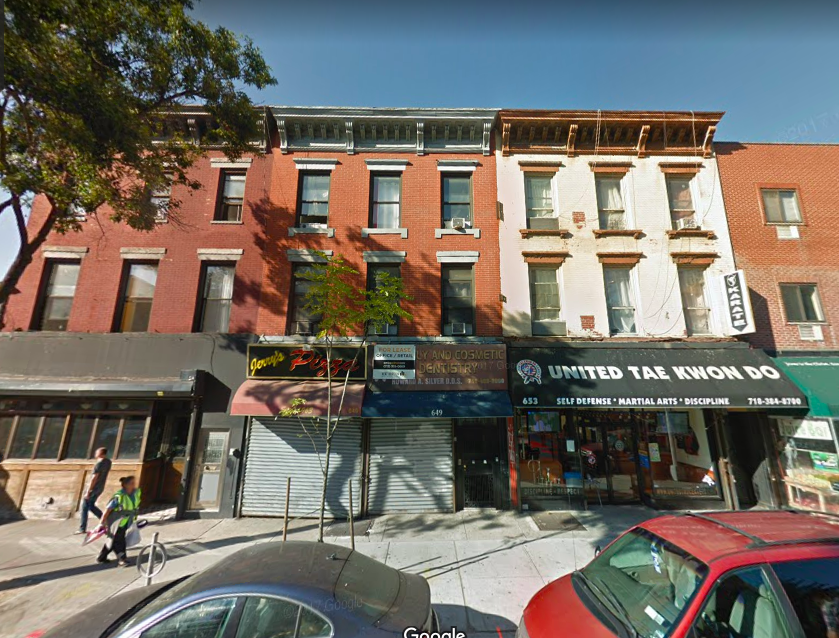 Just doors down from a supermarket and the L Train Vintage shop, the building sits across from a sushi restaurant and a sandwich shop that sells a nearly $8 grilled cheese—frustratingly familiar signs on a block readying itself for new luxury apartments.
In Bushwick, another building from J. Goldman Design will come to the neighborhood, this time filling an empty lot. At 1205 Broadway, situated directly in front of the JMZ tracks and a few blocks down from the Kosciuszko stop, the building will visually echo its surroundings, with exposed, bolted beams running down the exterior reminiscent of the familiar overhead train structures. For the commercial storefront, a copper facade will brighten up the street, and hopefully survive the elements.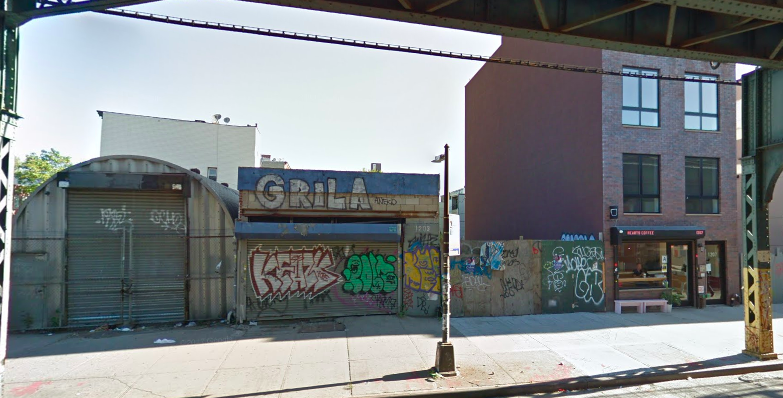 The new building will stand in between the Broadway Auto Shop, a low garage that runs to the corner of Broadway and Lafayette, and the 4-story walk-up at 1207 Broadway, which features 7 units situated over Hearts Coffee.
Finally, at the south end of Greenpoint, just up from where the BQE divides the neighborhood from Williamsburg, a residential building will rise in the place of a garage at 68 North Henry Street and a 2-story house on the corner, with an address at 573 Meeker Ave. Both are owned by builder Moshe Katlowitz.
Permits filed with the Department of Buildings will allow the demolition of both the garage and the house, and renderings indicate the new building will occupy the whole corner space. The building will have a ground floor medical facility with 5 residential stories above, likely to yield 7 units and a duplex, YIMBY reports.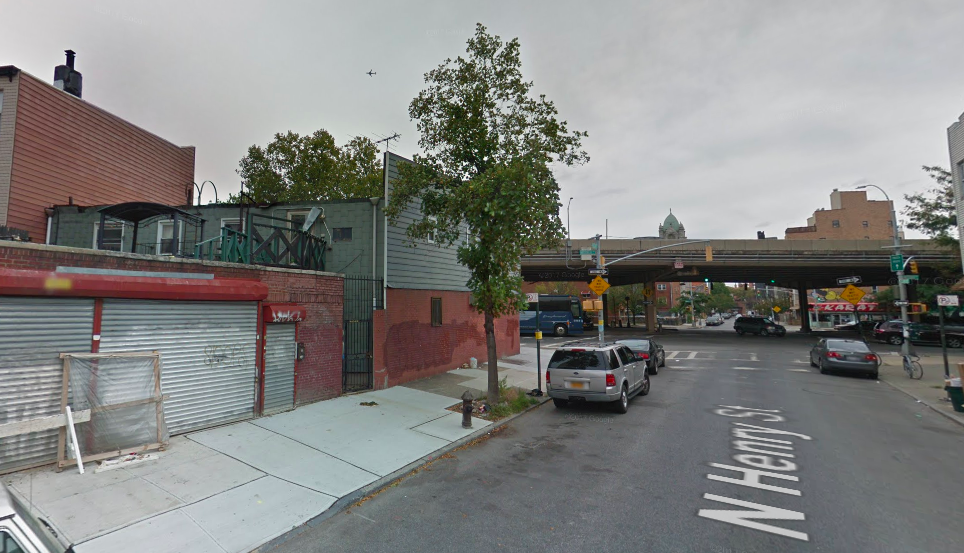 Architects BIZdesigns created the look of the new building, which is just blocks from McGolrick Park. According to DOB filings, the current buildings at the location will start coming down in April of 2018, though there's no word yet on when the new building is expected to be completed.