Three Dead in Labor Day Violence Across Brooklyn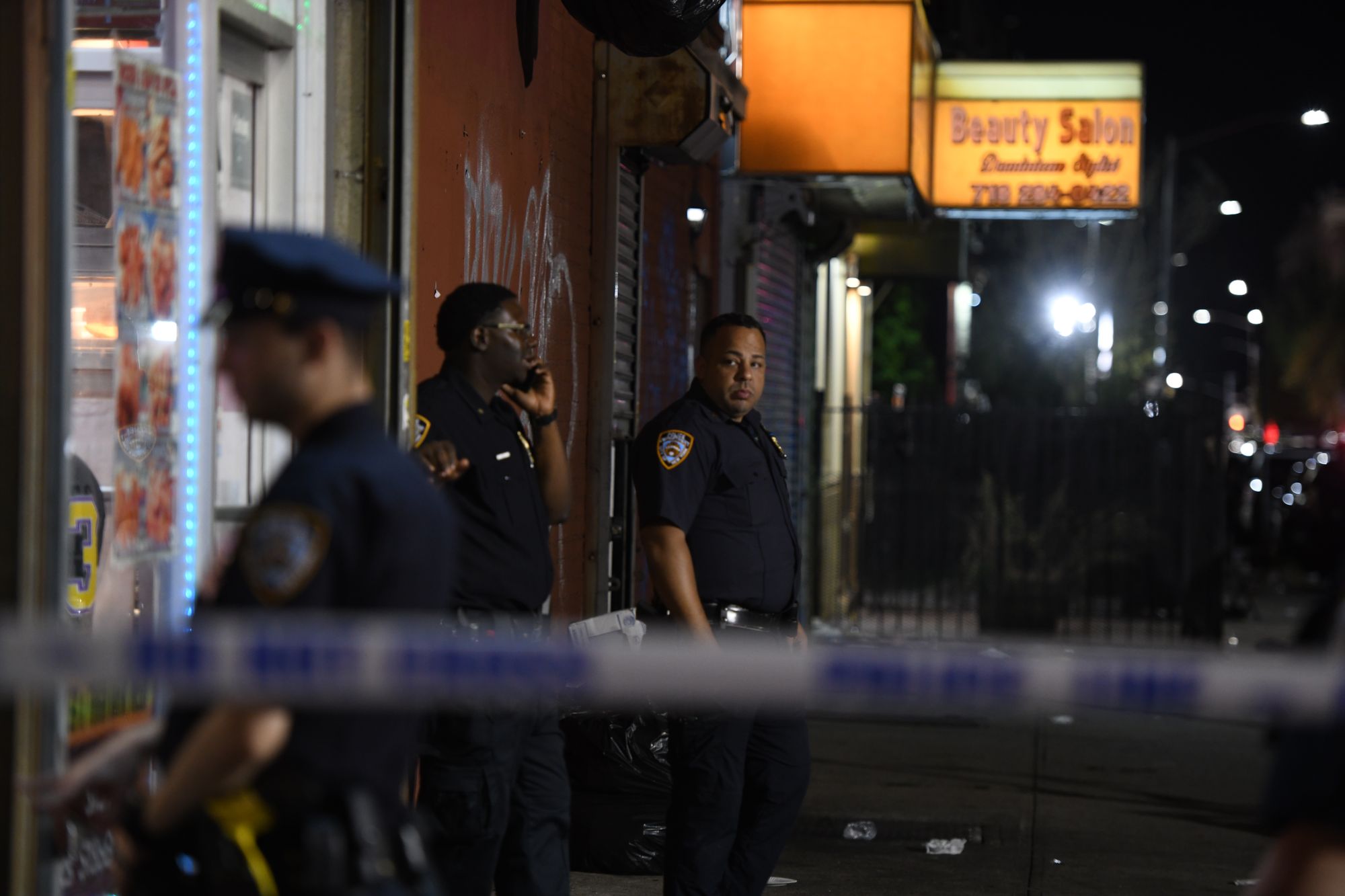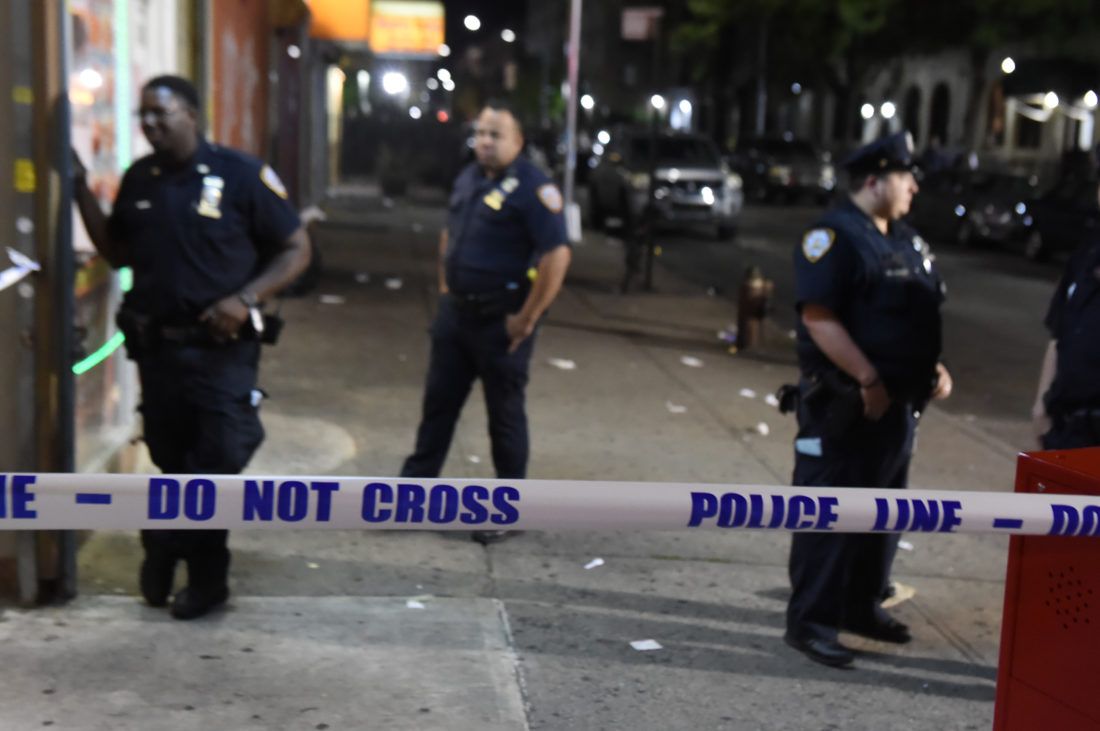 Three people are dead, two others critically wounded as a result of gun violence early Labor Day morning in different sections of Brooklyn, police officials said.
Brownsville
A man who fired shots at police in Brownsville for no apparent reason and then engaged in a running gun battle with police was shot dead by at least seven officers. He has not yet been identified.
Chief Terrence Monahan held a news conference shortly after the shooting, where he commended officers for their courage and professionalism during the gun battle.
None of the police officers involved were hit by gunfire and none suffered any serious injuries.
The incident occurred at 2:36 a.m. when uniformed officers from the 73rd Precinct were patrolling Howard Avenue near Dumont Avenue when they saw a "suspicious" male wearing a mask covering his face.
As three officers approached him, he began running towards 788 Howard Avenue with officers in pursuit. As the officers exited their car, the man began shooting at the officers, several bullets hitting the unmarked police car. At this point, Monahan said officers returned fire, but the suspect fled.
Martha Dollan, a resident of a building at the corner of Howard Avenue and Dumont, said she was woken by shots fired outside her window.
"It sounded like the gunshots were going off inside my living room," Dollan said as she stared out her third-floor window as police were searching for evidence outside on the sidewalk. "I heard the police coming and more shots were being fired, but I didn't go near the window until the shots seemed like they were further away. I looked out and there were a lot of police outside and they had their guns drawn."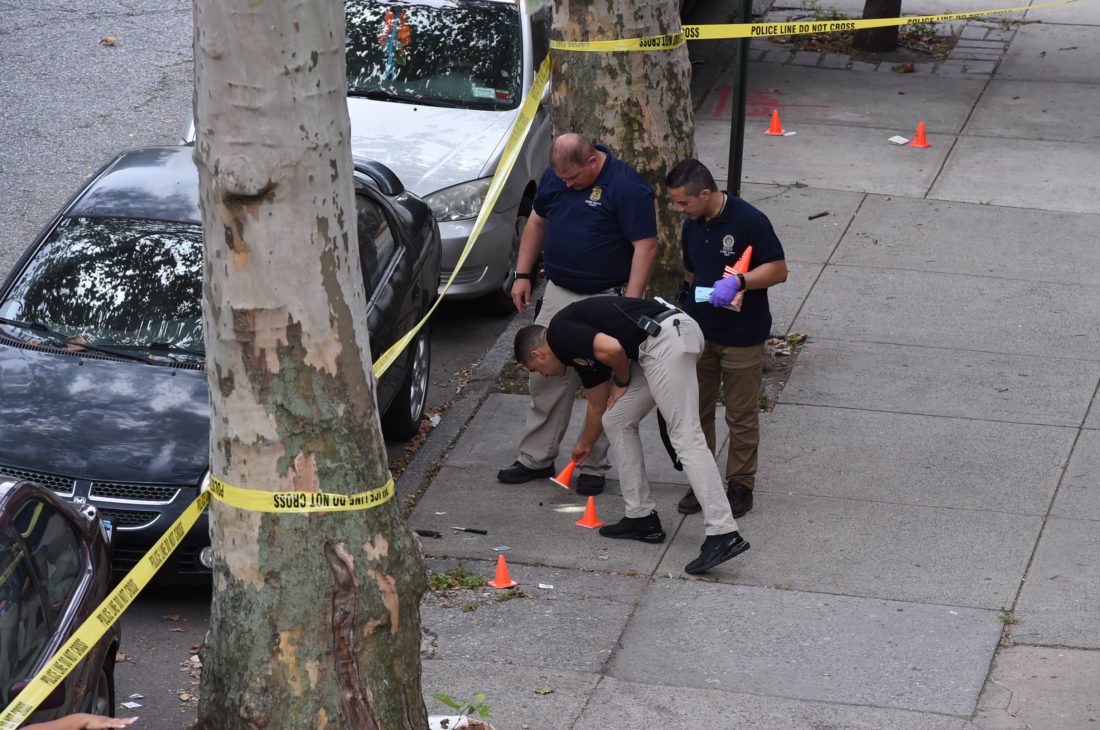 However, 30 minutes later, a resident called police that a man was breaking into a backyard on Howard Avenue. At this point, Monahan said the suspect began shooting at officers attempting to enter the yard.
Emergency Service officers joined the gun battle and eventually shot the suspect in a hail of police gunfire. He was rushed to Brookdale Medical Center where he was pronounced dead on arrival. A semi-automatic pistol was recovered at the scene, believed to be the weapon the suspect used in the shooting. It remained unclear why the man engaged police.
"The great work by our cops today demonstrates, once again, how they never hesitate to go into harm's way to keep our city safe," Monahan said.
Flatbush
In the second shooting, a 50-year-old woman who was on her way to celebrate the J'Ouvert on Empire Blvd was shot dead in Flatbush at about 2:58 a.m., while another unidentified man was critically wounded, and another stabbed multiple times at the same location.
Her body lay on the sidewalk on Newkirk Avenue near Flatbush Avenue for nearly four hours as detectives investigated the murder. The 50-year-old was later identified as Wanda Rodriguez, a resident who lived near the shooting scene.
Police from the 70th Precinct do not believe she was the intended target.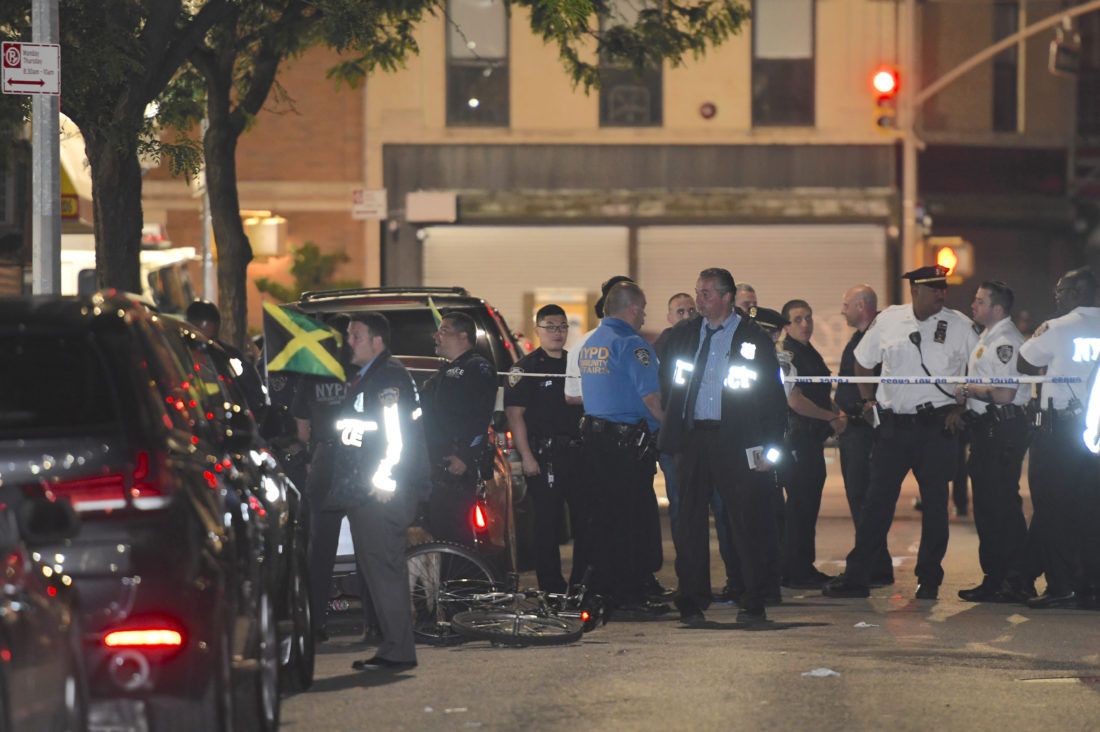 A 45-year-old man identified by sources as Felix Avila, suffered multiple gunshot wounds to the torso. He was said to be in very critical condition at Kings County Hospital.
A 27-year-old man who was stabbed in the torso, police said. His immediate condition at Kings County Hospital was not known. A bicycle of one of the victims was left at the scene.
Police believe the shooting was the result of a violent dispute with unknown suspects.
The victims were on the way to J'Ouvert, police sources said.
Bushwick
The third shooting occurred at 3:48 a.m. in Bushwick, where A 23-year-old man was shot dead on Weirfield Avenue by unknown persons. He was rushed to Wyckoff Heights Medical Center with a wound to the torso, but doctors were unable to save him.
The victim, identified by police as Daniel Collado of Cooper Street in Bushwick, was found by residents after shots were heard and they called the police. The 83rd Precinct was investigating this incident. It was unclear the motive for the shooting, police officials said.
Anyone with information on the two shootings can call the Crime Stoppers tip line at 800-577-TIPS. The program offers rewards of up to $2,500 for anonymous information provided to the hotline that leads to the arrest and conviction of perpetrators of these crimes. All calls are kept confidential.