This Weekend's Open House Picks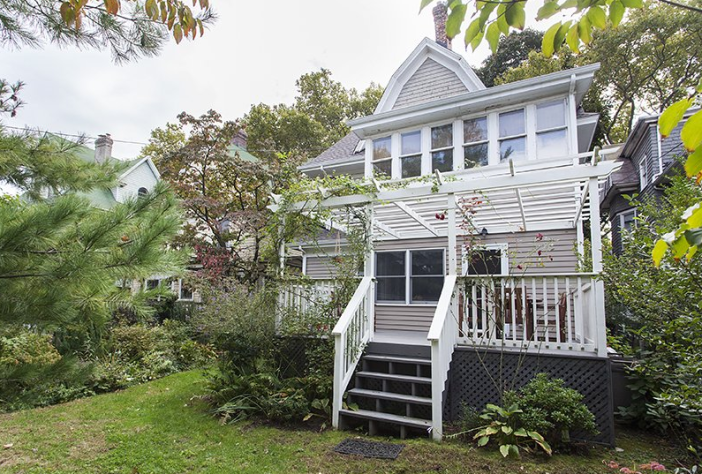 We've rounded up some of the more interesting Ditmas Park open house listings for this weekend. Any thoughts on these places?
25 Dekoven Court
List Price: $2,100,000
Size: Six bedrooms, two and a half bathrooms
Details: With three floors, a backyard, a big porch, and a whole lot of space throughout, it's no surprise that this house is worth more than I'll ever make in my life. The realtor describes the neighborhood as a serene setting so you can really put to use that 12-window solarium.
Open House: Anytime during the weekend upon request.
1711 Dorchester Road
List Price: $1,599,000
Size: Five bedrooms, three and a half bathrooms.
Details: This house may be an older, Victorian home but the interior was fully gut renovated. There's a laundry hook up, hardwood floors, grand staircase, over-sized windows, and wood paneling throughout to give it one sleek look. The place also has PARKING (their capitalization).
Open House: Sunday, December 6, 12-1:30pm.
2775 Bedford Avenue
List Price: $695,000
Size: Two bedrooms, one bathroom.
Details: When realtors start their post with, "if you've ever thought about renovating your home…" you should immediately close that tab. But from the pictures, this home isn't a complete mess. It's a 1,920-square-foot property that opens to a large living area with a staircase and a decorative brick fireplace just in time for the holiday season.
Open House: Sunday, December 6, 12-2pm.
If you know of a great place available for rent or sale, or are a broker representing a property you want included, fill out our real estate contact form here. Listings must be received by 6pm on Thursday for inclusion on Friday. For more information, call our Director of Sales and Marketing Dina Rabiner at 646-228-4151