Update: Third Murder Victim Within The Confines Of The 67 Precinct
Update: Police released the name of the victim as Clevens Valcin of East Flatbush.
EAST FLATBUSH — The 67 pct. is investigating its third killing of the year, after a man was fatally shot on Wednesday afternoon, police said.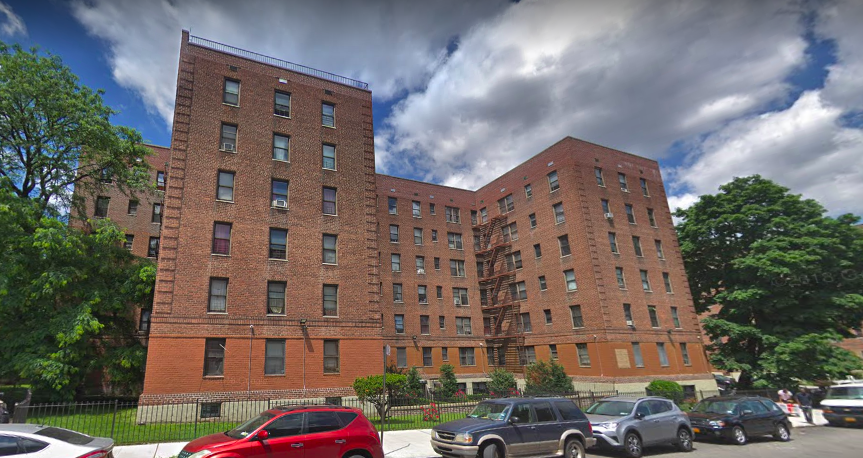 NYPD responded to a 9-1-1 call at 1402 Brooklyn Avenue just after 2:00 pm. The 420-unit apartment complex now goes by the name of Flatbush Gardens but was hailed as Brooklyn's Vanderveer Estates before a 2004 rebranding.
Upon arrival, police discovered a 21-year-old with a bullet wound to the head. Emergency Medical Services (EMS) transported the body to Kings County Hospital where he was pronounced dead.
Police have not released the name of the deceased.  This is an ongoing investigation. Bklyner will update this post with additional information as it becomes available.
This marks the third murder within the confines of the 67 the pct. so far this year.
Shamel Lucas, 43, of Clinton Hill, was murdered on Feb. 23. A suspect was arrested and charged. Kenny Joseph, 23, was slain in front of 708 E. 94th St. Police are still searching for a suspect.