Things To Do This Weekend, Through February 28: The Vagina Monologues, Natural Fiber Workshop, And Brooklyn Symphony Orchestra
WINE TASTINGS: here's a list of seven weekly options!
Myrtle Avenue's KIDS GUIDE also has great listings.
Submit your event listing to our BROOKLYN-WIDE CALENDAR or by emailing editor@bklyner.com.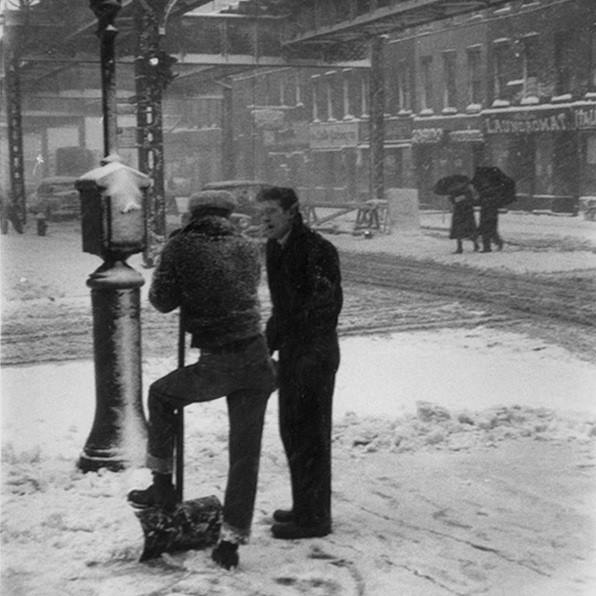 ONGOING
Book Sale Donation Collection
When: Tuesday, January 12 through Friday, April 8
Where: Clinton Hill Library at 380 Washington Avenue
What: The Friends of Clinton Hill will be holding their next Book Sale on Saturday, April 16th in conjunction with the ASPCA Adoption Van. Donations of books and CD's in good condition will be accepted during library hours ONLY from Tuesday, January 12th through Friday, April 8th.
How Much: DONATE!
Show and Tell Photos Of Your Clinton Hill Neighborhood
When: By appointment
Where: Clinton Hill Library at 380 Washington Avenue
What: Bring a picture and your written short caption/short story that tells the story of your Clinton Hill neighborhood. It can be a picture of a person or persons, a place, a thing, a picturesque memory. All photographic short stories/captions & pictures will be displayed in the Clinton Hill Library for you and your neighbors to see for the month of September 2015. You can bring in your picture and story into the branch or mail it to 380 Washington Ave, Brooklyn, NY 11238 or email it to cclark@bklynlibrary.org
FRIDAY, FEBRUARY 26
Black History Month after-school event
When: Friday, February 26 at 5pm
Where: Lafayette Gardens at 442 DeKalb Avenue
What: After-school celebration with live music, performances, dancing, food, an art show, poetry, and more.
How Much: FREE
"Young, Gifted, and Black: A Celebration of our Heritage"
When: Friday, February 26 at 7pm
Where: Church of the Open Door at 201 Gold Street
What: Dance, music, song, poetry, and spoken word celebration.
Black Artstory Performance: The Glass Eye Featuring Hot Hands & members of Victorious Dance Company
When: Friday, February 26 from 7-9pm
Where: Brooklyn Navy Yard BLDG 92 at 63 Flushing Avenue
What: Join us for a thought provoking and stirring performance by Hot Hands & members of Victorious Dance Company. The presentation, The Glass Eye, is a multi-disciplinary performance piece for voice, music, dance and film concerning the disembodiment of the black body through police violence; and the subsequent protests in reaction to these incidents— witnessed through the camera eye.
How Much: FREE< but click HERE to RSVP
"The Vagina Monologues"
When: Friday, February 26 from 7-9pm
Where: The Pow Wow at 1058 Bedford Avenue (entrance located on Clifton Place)
What: Please join in a us for a night of raising awareness and funds to end violence against women and girls through the invoking and raw play The Vagina Monologues by Eve Ensler. With collaboration and compassion the community will come together to create an inspiring and healing space as we celebrate women and girls! The night will include beverages sponsored by Brooklyn Brewery and local wine shops, live art-making and music, followed by a One Billion Rising dance party! with DJPShock!
All proceeds will directly fund a free weekly creative arts therapy group for sexual assault survivors.
How Much: $11.54 (students), $22.09-$32.64 (general admission)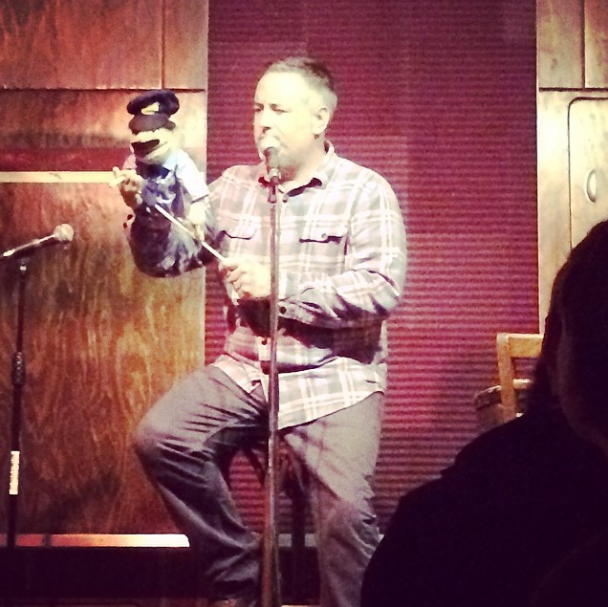 Comedy Show
When: Fridays at 8pm
Where: Five Spot Soul Food at 459 Myrtle Avenue
What: Free comedy show every Friday night.
Karaoke Night
When: Fridays from 8pm-12am
Where: SIP Bar at 14 Putnam Avenue
What: Every Friday night. Hosted by Kings of Karaoke.
How much: FREE
SATURDAY, FEBRUARY 27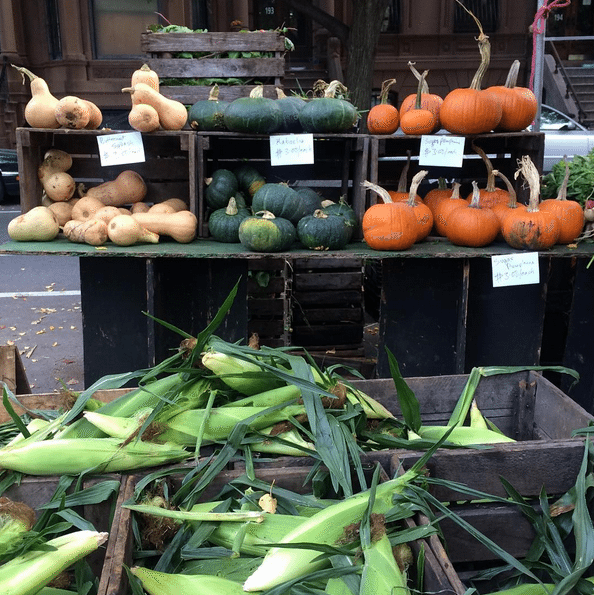 Fort Greene Park Greenmarket
When: Every Saturday from 8am-4pm
Where: Washington Park between DeKalb and Willoughby Avenues
What: Weekly farmers market with live music and family-friendly activities.
Shape Up NYC: Stretching
When: Saturday, February 27 at 10am
Where: Clinton Hill Library at 380 Washington Avenue
What: Join these FREE classes.
Story Time: Selina Alko and Sean Qualls present "Two Friends: Susan B. Anthony and Frederick Douglass"
When: Saturday, February 27 at 11am
Where: Greenlight Bookstore at 686 Fulton Street
What: Two friends, Susan B. Anthony and Frederick Douglass, get together for tea and conversation. They recount their similar stories fighting to win rights for women and African Americans. The text by award-winning writer Dean Robbins teaches about the fight for women's and African Americans' rights in an accessible, engaging manner for young children that is a great way to celebrate Black History Month. Two Friends is beautifully illustrated by Story Time presenters Selina Alko (who also designed our children's t-shirts!) and Sean Qualls, the Brooklyn-based husband-and-wife team whose The Case for Loving received three starred reviews! Ages 3 to 8.
How Much: FREE, with books for sale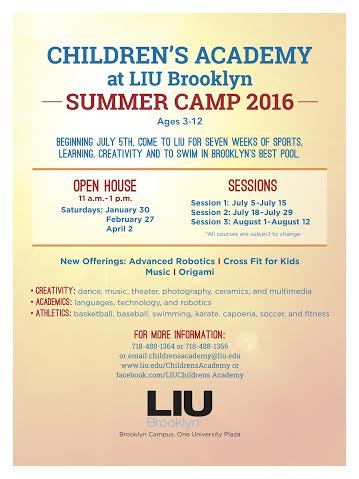 LIU Children's Academy Open House
When: Saturday, February 27 from 11am-1pm
Where: LIU Brooklyn at DeKalb and Flatbush Avenues
What: Six-week summer day camp offers a range of activities including architecture, chess, Chinese, circus arts, hip-hop, karate, origami, Spanish, theater arts, and swimming. We also have week long sports camps in basketball, soccer and swimming. Speak directly with staff as well as take a tour of the facilities. Pay in full by April 2nd and take $100 off enrollment. For more information, call 718-488-1364.
We also have availability in our cross fit, gymnastics, Parent + Me Yoga and robotics classes starting March 19. For more information, visit http://liu.edu/childrensacademy/saturdays.
How Much: FREE open house
Shape Up NYC! Aerobics
When: Saturday, February 27 at 12pm
Where: Bedford Library at 496 Franklin Avenue
What: Join this FREE aerobics class.  Class taught by NYC Parks Department community volunteer.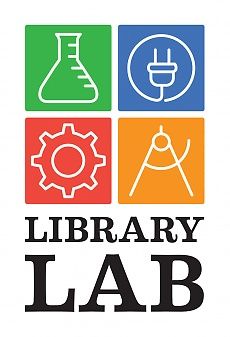 Natural Fiber Workshop
When: Saturday, February 27 from 1-2:30pm
Where: Fort Greene Park Visitors Center, Fort Putnam Education Area
What: Have you ever admired the color of your produce? Learn how to extract fiber and dyes from plants and try your hand at tying and weaving using cordage made from plant fiber. Sit around the redoubt with the Urban Park Rangers and take yourself back to the colonial era in the Park's replica historic fort.
How Much: Admission is by lottery, but call 718-421-2021 to see if there is still room.
Learning Lab
When: Saturday, February 27 from 2-3pm
Where: Bedford Library at 496 Franklin Avenue
What: Library Lab is Brooklyn Public Library's dynamic learning enrichment program for children (ages 6 to 10) and their families.  Explore Science, Technology, Engineering andMath concepts with fun, free activities that will spark curiosity through hands-on experiments.  Families will receive tips on how to use library resources and how to continue projects at home.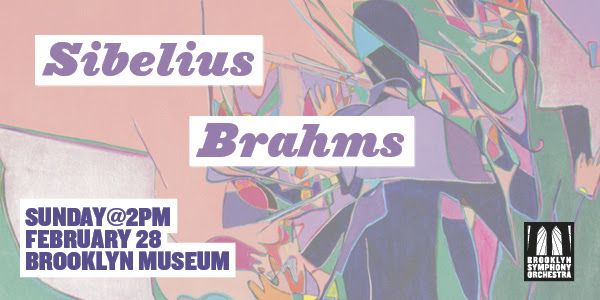 SUNDAY, FEBRUARY 28
Brooklyn Symphony Orchestra: Sibelius and Brahms
When: Sunday, February 28 from 2-3:30pm
Where: Brooklyn Museum at 200 Eastern Parkway
What: Linus Lerner, guest conductor, music director of the Southern Arizona Symphony Orchestra. Sibelius' Symphony #2 in D Major and Brahms' Concerto in A minor for violin and cello.
How Much: $18 adults, $10 seniors/members, free for children 16 and under
Bethel Sports Club's Free Exercise Class
When: Every Sunday from 3-4pm
Where: Bethel SDA Health Ministry at 457 Grand Avenue
What: Weekly exercise class with dumbbells, tension ropes, exercise ball, treadmill and the guidance of a certified fitness instructor.
How Much: FREE